At the outset, a recruiter's job seems easy. You just need to hire the best candidates for a job. But one look at their day-to-day responsibilities: writing and posting jobs, reviewing hundreds of resumes, filtering the best ones, conducting background checks, negotiating over salaries and you know that it's far from easy.
But what if there was a way to get all these tasks done more productively so that you can spend your time on activities that are important? Let's look at twelve such productivity tools for recruiters that will help save a lot of time. We have divided them into five different categories like recruiting, project & task management, email management, automation and other tools.
Let's start with recruiting tools first.
Tools for Recruiters 
Jobsoid
Jobsoid is an Online Applicant Tracking System (ATS) that offers you a complete recruitment system for all kinds of recruitment needs. It comes with a host of features—each designed to simplify every step of your hiring process. From posting jobs on various job boards to managing the candidate applications you receive, from communicating with your candidates to collaborating with your team—Jobsoid provides you an all-in-one platform.
Jobsoid lets you automate the hiring process. It allows users to create their own career site or page with a professional look that promotes their brand. You can also post job advertisements on different social media channels and job platforms.
Key Features
Built-in ATS

Application management

Candidate tracking

Job management

Onboarding

Interview management

Resume parsing

Communication management
Folks ATS
Folks ATS is built to optimize every step of the recruiter's workflow. By integrating Folks ATS to career pages and job sites, centralizing candidate profiles and adding them automatically in the proper hiring process without moving a finger, recruiters can focus on the best candidates, not on tedious tasks. 
With Folks being a collaborative tool, every recruiter can build personalized templates like interview questionnaires or emails that can be reused by everyone on the recruiting team.
Key Features
Centralized candidate profiles

Powerful keyword search

Hiring processes within the platform

Integration to career pages and job sites

Interview templates
factoHR
factoHR is an entirely HR-centric platform that helps managers streamline different HR processes. It helps boost a recruiting team's productivity by automating the hiring processes and assisting them in different critical functions. 
The platform offers a centralized database wherein the recruiters can store candidates' information and get it whenever needed. It also assists hiring professionals in candidate screening, so they can have a better idea about the potential employee.
Key Features
Bulk document upload

Duplicate resume detection

Applicant tracking

Interview scheduling
SpringRecruit
SpringRecruit is a free-forever ATS built for startup recruiters. It helps in organizing and keeping track of job openings, resumes, candidates and contacts.
Key Features
Built-in reports and visually appealing dashboards

Tracks every stage of the recruitment process

Provides a funnel view to track the candidates

Creates multiple job postings and customize the career page

Customizes your recruitment stages

Offers social media integration
Adaface
Adaface helps recruiters find qualified engineers by automating screening interviews with a conversational chatbot, Ada. Ada engages candidates with a friendly chat involving relevant challenges instead of asking trick questions on a test. For each role, subject matter experts design a custom assessment based on the role's requirements.
The platform aids recruiters in figuring out the best-suited candidates for job roles while still being humane with the interview process. And candidates figure out if they'd be a good fit.
Key Features
High-quality, non-Googleable questions

Friendly candidate experience

500+ skills assessment tests library

Granular scoring

No trick questions
Project & Task Management Tools
SmartTask
SmartTask is an online project & task management platform built for recruiters and HR professionals. With so many tasks, you can easily miss out on some and risk losing out on the perfect candidate. SmartTask lets you set reminders for your tasks. You can even make use of tags to bifurcate your tasks like interviews, resumes, salary and so on. 
The time tracking feature lets you see which tasks take up most of your time and make strategies for the same. It also has a voice calling feature with which you can connect with your shortlisted candidates for interviews.
Key Features
Stores all the candidate information in one place

Manages tasks with the list, board, calendar and timeline views

Activates time tracking

Sets up templates for onboarding

Keeps track of all communication

Makes use of custom tags

Video conferencing and voice calling

Write down comments on tasks
Trello
Trello is a Kanban-style project management software that helps recruiters manage hiring projects. It allows you to move tasks from one phase to another. You can easily see which candidates have moved towards the screening phase, which candidates are yet to submit their assessment tests and so on. You can even use color-coding to mark important tasks.
For tracking time in Trello, you need to opt-in for third-party plugins as it does not have a built-in time tracking feature. Other than that, you can add small descriptions to tasks and attach documents such as resumes, test scores and more.
Key Features
Divides your tasks into separate phases (Kanban Boards)

Uploads candidate documents

Makes use of color code and labeling

Records feedback and remarks in comments

Makes use of checklists
WebWork Time Tracker
WebWork is a time tracking and task management platform that can help recruiters organize the hiring process. It automatically tracks the time spent on work and creates detailed reports. The reports simplify the work of recruiters by acquitting them with extra manual work.
To keep track of employee attendance, recruiters can use the attendance tracking feature. It records the time employees start and finish work, and asks them to write the reason whenever they clock in late.
Key Features
Time Tracking

Task Management

Productivity Tracking

Attendance Tracking

App and Website Usage
Email Management Tools
Right Inbox
Right Inbox is an email productivity tool that can be used with your Gmail account. It allows recruiters to use email templates, schedule emails, send recurring emails, use email sequences and much more within Gmail. One of the best features of Right Inbox is the ability to add various signatures at the end of each email.
Key Features
Mail merge for personalization

Email reminders

Email sequences

Recurring emails

Email templates
Mailbird
Mailbird is an email client that helps recruiters manage multiple email accounts from different email providers including Outlook, Gmail, Yahoo Mail, etc. It's not uncommon to have different folders and filters to take care of incoming emails from different employers. What makes it even easier to manage is giving yourself the option of a Unified Inbox to check in on all incoming messages, no matter which email address they're coming from. 
Mailbird also integrates with Slack, Whatsapp, Facebook messenger and Twitter, so you'll never have an email or message get lost in the shuffle again.
Key Features
Unified inbox 

Unified calendar

Linkedin Lookup

Contacts manager

47+ integrated apps
Automation Tools
Zapier
Zapier integrates with over 5000 tools such as Evernote, Slack, Gmail, SmartTask, Trello and more so you can enable automation for all your recruiting tasks. All you need to do is set a trigger that kicks off the automated process between your apps. These actions could be to send emails to candidates, deploy assessment tests and so on.
You can even go a step further and automate your entire recruiting process with Zapier.
Key Features
Automates up to 100 actions with a single Zap

Makes use of the If/Then logic

Set certain conditions to have your Zaps run exactly when you want

Choose from many formatting options
Other Tools
Grammarly
Why waste time proofreading your emails and job descriptions when Grammarly can do that for you? That's not all. It can help you use the right tone, keywords and let you know if your content is easy to read.
The tool also provides context-specific suggestions so that your writing stands out in front of your clients and candidates.
Key Features
Notices potential issues in your writing

Detects language and grammatical errors

Makes use of the plagiarism detector

Displays synonyms when you double-click on a word

Chrome extension
Final Words
You can make use of these tools to collaborate with your teammates, automate tasks, manage projects and recruit effectively. All of this combined can help you save a lot of time and money as well.
From never missing out on replying to potential candidates to automating time-consuming tasks, technology has come a long way to making recruiting streamlined and a lot easier.
So, what are you waiting for? Try out these tools for yourself and see the results they bring.
---
Authors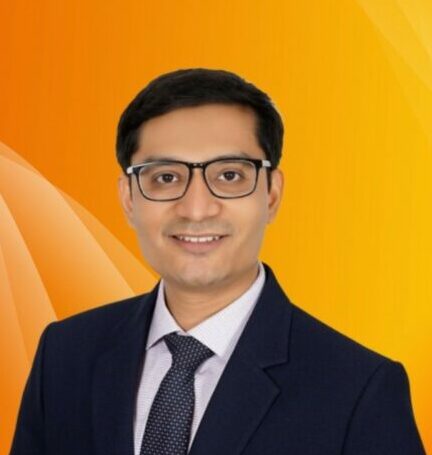 Shyamal Parikh is the Founder of SmartTask, an online work management/automation software that helps teams streamline their processes may it be sales, hiring, customer success, or projects. He actively shares strategies and techniques that improve a team's productivity. 
Recruit Smarter
Weekly news and industry insights delivered straight to your inbox.