Labor shortages have been a top challenge for employers across sectors over the past two years and this trend does not appear to be slowing down. The recent Career Optimism Index® study from the University of Phoenix Career Institute™ shows that nearly a third of workers in the U.S. say they would quit their job without having another one lined up. This figure is representative of deeper shifts in the relationship between employees and their workplaces. 
Among workers who have changed careers in the last six months, the top reasons for job switching included seeking a better work-life balance, pursuing a higher salary and the desire to try something new.
These insights provide a roadmap for employers looking to recruit new talent; leaders should examine what is already being accomplished in these areas to determine how existing offerings can be better marketed throughout the recruitment process, in addition to making improvements where necessary to make their companies more attractive to new employees. 
Even better, these findings present an opportunity for employers to up-level career development support for their existing workforce. Sixty-five percent of employees say they would consider staying that their current job if they thought things could change—and we now know the exact areas where employees desire improvement. By prioritizing enhancements that directly address these priorities and values, employers can quell the need for extraneous, continuous recruitment by starting at the source.  
Whether employers are prioritizing attracting new talent, retention of their current workforce or both, here are tactics to consider implementing to tackle the top three workplace values driving employees' career decisions.
Prioritizing Mental Health and Wellness to Increase Work-Life Balance
Overall, approximately half of employers and employees currently feel work-life balance is being prioritized at their companies. These are figures that need to improve in order for businesses to maintain a resilient workforce. One aspect of how work-life balance can be better addressed in the workplace is through the provision of mental health and wellness resources.
Eighty-five percent of employers say such offerings are already offered within their companies, however, less than half of employees say that they have taken advantage of these resources to manage work-related stress. This points to an issue of workplace culture, which must incorporate encouragement around the utilization of such resources to instigate real progress.
It should be noted that healthy workplace behaviors often need to be modeled from the top-down; from demonstrating participation in mental health and wellness programs to holding ongoing conversations that perpetuate a value of wellness at every level of the company, leaders' engagement in this aspect of the workplace is critical to its ongoing success. 
Strengthening Transparent Communication Around Compensation
It is a well-known fact that pay has been a significant driver of attrition throughout the Great Resignation. Our study found that a missing piece in this part of the conversation is the lack of communication from employers around employee compensation and financial rewards.
Only fifty-six percent of employers say their companies hold regular conversations around pay, with a mere thirty-seven percent of employees agreeing with this claim, which is concerning as transparency and open communication are key to attracting and retaining a workforce. Across the board, it must be a top priority for employers to gain understanding of employees' needs and expectations, so that they may take action to alleviate key pain points and build trusting employee-employer relationships. 
Upleveling Skills Training to Increase Internal Career-Change Opportunities
Knowing that a large population of workers are desiring to try something new in their careers, employers should provide opportunities for their workers to explore such options internally before making the decision to leave. One way employers can do this is through increased skills training.
According to our research, sixty-five percent of employees said they would be more likely to stay with their company throughout their career if their employer did more to re-skill them.
By focusing on creating a culture of learning and continuous improvement and, consistently offering upskilling and reskilling opportunities and sourcing talent from within, employers are not only aiding people in their career enhancement and increasing engagement and retention but building a more agile workforce and stronger organizations that are better equipped for the future. 
We are at a crossroads in terms of the future of work—employees have made it clear what their needs are, and they have been direct with the fact that they are willing to move on if their needs aren't met. Now it is up to employers to decide how they are going to apply these learnings to ensure the future of their businesses. 
---
Authors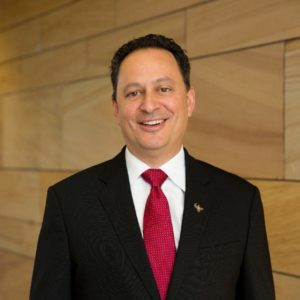 John Woods is currently Chief Academic Officer and Provost at University of Phoenix. Prior, he was Executive Vice President and Chief Academic Officer of Education Corporation in America for three years. Woods has been Chief Academic Officer of the Career Schools at Career Education Corporation, Associate Provost of International Operations at Harrison College, and Vice President of Academic Affairs at Rasmussen College for eight years. He was also Dean of Ohio Dominican University in 2001.
---
Recruit Smarter
Weekly news and industry insights delivered straight to your inbox.