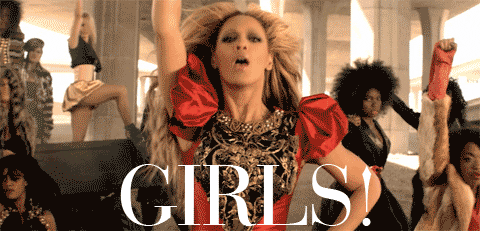 Who runs the world? Girls, if you ask Beyonce. Unfortunately, that doesn't always translate to the workplace. Statistically, women are underrepresented in almost every leadership team in every industry. The facts and statistics are committed to most of our memories now: women make 76 cents to the dollar a man makes. The anomalies of female leadership and discrepancies in pay fill headlines and advice columns with directions on "how to take a stand" and "how to demand equality."
In all fairness – latching on to these sound bites is a bit of a misnomer. To the average person, that ratio of 76 cents for the dollar gives a false impression that any woman working is at risk of being underpaid by 24 cents an hour than a man in the same position, which isn't true. It's a reflection of the median women and men who work 35 hours a week at any job. That's it. It doesn't compare those with equal work, equal training, equal education or equal tenure.
Now, if you're hoping I'll say next that women do get paid just as much as men, don't hold your breathe. Bias most definitely exists and shattering the glass ceiling and restructuring boards is going to take time. Even with a female president, it will likely take legal action to get any movement out of companies who are completely comfortable with the status quo.
The Laws Of The Land: Massachusetts' Act to Establish Pay Equity
A new law in Massachusetts is helping us move in the right direction. If you recruit in the northeast, or anywhere in the US – you've seen the headlines like,  "Massachusetts Joins State-Led Efforts On Equal Pay For Women" and "Illegal in Massachusetts: Asking Your Salary in a Job Interview." For recruiters, I'm sure that raised some eyebrows and interest. What do you mean I can't ask about salary? What do you mean "same pay"? The shock and awe is because let's face it, that's one of the biggest levers for some. More money, more power.
In a move designed to promote gender equality in pay, Massachusetts has become the first state in the country to prohibit employers and recruiters from inquiring about job applicants' salary and wage history. This prohibition is set forth in Massachusetts' Act to Establish Pay Equity (the "Pay Equity Act"), which was signed into law on August 1, 2016 by Governor Charlie Baker. In addition to the prohibition on inquiring about salary and wage history, the Pay Equity Act includes several other substantive and procedural changes to Massachusetts' existing statutory prohibition on discrimination in wages based on gender.
As its central tenet, the Pay Equity Act prohibits employers from paying any employee a wage (including benefits) less than the wage paid to an employee of a different gender for comparable work. Emphasis on comparable. While the existing statute also used an equivalent of "comparable work," the term had been interpreted narrowly by the Courts. The Pay Equity Act supersedes that interpretation by broadly defining "comparable work" to mean work that is "substantially similar in that it requires substantially similar skill, effort and responsibility and is performed under similar working conditions."  Variations in wages are allowed only if they are based on, in general: (i) seniority; (ii) a merit system; (iii) production; (iv) geography; (v) education, training, or experience; or (vi) travel.
The Pay Equity Act also prohibits employers from screening job applicants based on their wage histories or, as stated above, requiring job applicants to disclose their wage history as a condition of being considered for the position.  Employers may seek the wage history of applicants from the applicant's former employers, if the employer has made an offer of employment, including starting compensation, and the applicant has signed a written authorization permitting such inquiry.
Employers are also prohibited by the Pay Equity Act from (i) barring employees from disclosing or discussing their, or any other employees', wages; or (ii) retaliating against any employee for opposing any practice made illegal by the Pay Equity Act, for participating in any proceeding under the Act, and/or inquiring or discussing their, or any other employees', wages.
You A Bad Girl: Damages For Defiance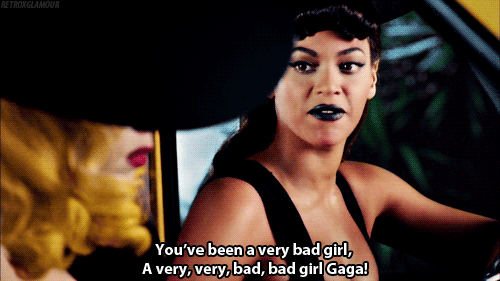 Procedurally, the Pay Equity Act makes it easier for applicants and employees to bring claims against the employer. Unlike other claims of discrimination or claims for violations of the Wage Act, claims for violations of the Pay Equity Act do not need to be first brought to the Massachusetts Commission Against Discrimination (MCAD) or the Attorney General, respectively.  In addition, the statute of limitations has been expanded from 300 days to three years. Claims under the Act may be filed by individuals, as a class of plaintiffs, or by the Commonwealth's Attorney General.
Damages for violations of the Pay Equity Act can be quite high.  Specifically, an employer found to have violated the Act will be held liable for the unpaid wages, liquidated damages, and the plaintiff's attorneys' fees and costs.
Employers should be aware that the Pay Equity Act strongly incentivizes employers to conduct self-evaluations of their pay practices and take steps toward remedying pay inequalities.  If employers conduct a self-evaluation within three years prior to the initiation of a suit, they may use that fact as an affirmative defense.  Therefore, employers should consider conducting a self-evaluation before the Act goes into effect in 2018 and then again at least every three years thereafter.
What To Do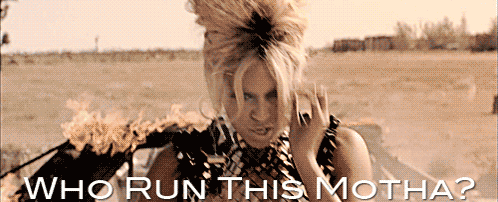 There are several steps employers would be well advised to take to ensure compliance with the Act.  Specifically, employers should:
Revise applications to eliminate any questions related to salary history;
Train those involved in the hiring process (and instruct third party recruiters) to not ask questions about applicants' salary history;
If planning to seek wage history from a former employer, draft written authorizations for the prospective employee to sign;
Review handbooks and/or policies to ensure compliance;
Post the required notices. You know the posters.
The Massachusetts Attorney General will draft regulations interpreting the law, as well as the required notices and model self-evaluation forms. Employers should keep the AG's actions on their radar to ensure that they are ahead of the game and not vulnerable to a claim once the law takes effect.
About The Author
Amanda Marie Baer is an associate in the firm's Labor, Employment and Employee Benefits Group and Litigation Group. Amanda focuses her practice on representing employers in federal and state courts and before the Massachusetts Commission Against Discrimination, defending against claims concerning discrimination, harassment, retaliation, wrongful termination, accommodations, and wage and hour laws. Amanda also has experience in conducting workplace investigations into allegations of discrimination or harassment, enforcing and defending employment, noncompetition/nonsolicitation, and severance agreements and representing businesses in contractual, fraud, and general business litigation matters.
A magna cum laude graduate from Georgetown University Law Center, Amanda was named to the Order of the Coif.
Amanda is a member of the bar of the Commonwealth of Massachusetts and is admitted to practice before the United States District Court for the District of Massachusetts, the United States Court of Appeals for the First Circuit and the United States Supreme Court.
Amanda was named a Massachusetts "Rising Star" by Boston magazine and Law & Politics in 2013, 2014 and 2015.
---
---
Recruit Smarter
Weekly news and industry insights delivered straight to your inbox.