There's been a lot of talk about mobile recruiting technologies and tools these days, but the good news is, if you're looking to create or optimize your mobile recruiting strategy, you can successfully leverage mobile technologies without actually using a mobile device.
Meet ZipWhip, a self described "cloud texting" service which allows users to send and receive SMS (also known as text) messages from any device connected to the internet anywhere in the world.  Whether using your desktop, laptop or even a tablet (not to mention, of course, your smart phone), ZipWhip is platform agnostic and works with your existing mobile or landline number.
That's right, I said landline – the coolest part of ZipWhip is that it allows you to actually use your old-fashioned, wired phone (the type most recruiters use all day, every day) to create and receive text messages – or simply do it from your desktop.  All that you need to get started is a phone number to assign to your ZipWhip account, the free to download desktop application (alternatively, there are also web and mobile-based apps, if you'd prefer), and you're ready to start texting – and taking a big step forward in your mobile recruiting strategy.
As a SaaS product, ZipWhip stores texts in a private cloud, similar to the way Google, for example, stores your GMail or Evernote securely keeps your files always online and always accessible.  Upon receiving a new text, ZipWhip will then relay that message to any associated device immediately, ensuring real time coordination and seamless SMS synching across devices.
In addition to enabling a business landline to support texting, ZipWhip also has an open API that can track text-based mobile recruiting campaigns and engagement records directly into the candidate or requisition records of most applicant tracking and CRM systems.  With a free 14 day trial offered to all users, there's little risk involved in taking ZipWhip for a test drive – but the possibilities for recruiting rewards are endless, particularly for high volume and emerging workforce hiring initiatives.
Some other cool features incorporated into the ZipWhip product suite include campaign testing, SMS scheduling, unlimited texting and storage, the ability to create templated auto-replies as well as the ability to send group texts of up to 50 unique phone numbers at a time.  ZipWhip also allows for easy uploading and importing of existing contact lists and databases.
With a tiered pricing model starting at $19.95/month for individuals and startups through to customized, large scale enterprise solutions, ZipWhip has a low cost of entry and could just be one of the most powerful mobile recruiting tools in any employers' arsenal.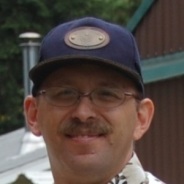 About the Author: Dean Da Costa is a highly experienced and decorated recruiter, sourcer and manager with deep skills and experience in HR, project management, training & process improvement.
Dean is best known for his work in the highly specialized secured clearance and mobile arenas, where he has been a top performing recruiter and sourcer.  Dean's keen insight and creation of innovative tools and processes for enhancing and changing staffing has established Dean as one of the top authorities in sourcing and recruiting.
Connect with Dean at LinkedIn or follow @DeanDaCosta on Twitter.
---
---
Dean Da Costa is a highly experienced and decorated staffing professional, recruiter, sourcer and manager, who also boasts outstanding experience and skills in Human Resources, Project Management, Training, and Process Improvement. He is best known for his work in the highly difficult security and mobile arena's, and the gold star winning numbers he produced. His keen insight and creation of ground breaking tools and processes, to enhance and change staffing as we know it, have proven he is a true "Staffing Thought Leader". Despite all this he remains first and foremost one of the top sourcers, staffing managers and full cycle recruiters in the industry and a true "Search Authority"
Recruit Smarter
Weekly news and industry insights delivered straight to your inbox.