The current job market is chaotic. On one hand, the Great Resignation led nearly 57 million Americans to quit their jobs between Jan 2021 and Feb 2022. On the other hand, news of tech companies laying off talent and withdrawing job offers are doing rounds.
With the possibility of a looming recession, the current market situation doesn't seem too optimistic. However, in certain sectors the demand for talent continues to grow – as evidenced by low unemployment rates across economies like the U.S., Japan and EU. 
The Great Resignation and layoffs will fade out as the market eventually stabilizes. Organizations will get ready again to scale up their hiring process at a rapid pace. This hiring trend is termed the Great Rehire, and while it has been in use since COVID-19 struck, we will experience it in its full capacity as the job market returns to normal.
To prepare for this transition, organizations must implement a robust enterprise talent optimization framework to ensure that their talent is equipped to meet their business objectives. This article explains how to use the framework precisely. Let's dive in!
What Is Enterprise Talent Optimization?
Enterprise talent optimization is a four-step framework that leverages people data to help organizations meet their business objectives.
The foundation of enterprise talent optimization lies in collecting and analyzing people data to identify current problems within the workforce, design better team dynamics, hire or promote top talent and keep them motivated.
In the coming sections, we will explore each stage of talent optimization.
1. Diagnose
In the diagnose stage, you take stock of the existing situation, identify the causes, verify the evidence and run a talent audit. Here is how you can do it in the current context of the evolving hiring landscape.
Reasons Behind the Great Resignation
Organizations either laid off or furloughed talent in the early days of the COVID-19 outbreak. However, the tables turned in early 2021 as employees started quitting jobs. While it may seem that the pandemic was the factor, it was merely an impetus. According to a Pew Research Center survey, the top three reasons employees quit were:
Low pay (63%)

No opportunities for advancement (63%)

Feeling disrespected at work (57%)
Identifying the causes behind employee dissatisfaction and attrition is necessary to address this issue at its root. This can be done by collecting and analyzing employee engagement and job performance data. Identifying common sentiments or perceptions of employees toward the job and company will lead to a better understanding.
The U.S. Bureau of Labor Statistics reported that the number of employees who quit their jobs was 4.4 million, whereas the number of new hires was 6.6 million in April 2022. 
As organizations gear up for the Great Rehire, they must identify what employees and job applicants expect and prioritize those expectations accordingly. The Greenhouse 2021 Employer Hiring Sentiment report states the following expectations laid out by candidates:
Logistical Requirements
Financial Requirements

Flexible schedule (63%)

Hybrid/remote work (52%)

In-office perks (12%)

Variable compensation (42%)

Pensions, 401Ks and retirement matching  (38%)

Company equity (20%)
The talent audit helps organizations evaluate performance standards against the benchmarks, identify gaps in the talent acquisition process and find ways to improve both.
The talent audit is not about individual performance. Rather, it focuses on the competency and skills of various teams and how well they are poised to meet business objectives.
2. Design
When choosing managers and leaders for teams and departments, it's necessary to separate an individual's work competency from their leadership capabilities. Just because someone is excellent at their core responsibilities doesn't necessarily mean they'll succeed in a managerial position. The design phase focuses on evaluating the organizational structure, talent-culture fit and how to address gaps, if any.
Identify Talent-Culture Fit
While the talent audit assesses the competency of various teams, talent-culture fit tries to unveil implicit performance drivers. It helps organizations understand how well the employees are aligned with the organizational culture. It does so by gathering following the information from employees:
Values: Personal beliefs and values and how they support the organization's ethos and objectives.
Work: How empowered do employees feel about their work? What common nuisances prevent them from performing optimally?
Leadership: How well do the leaders enable employees to perform optimally? Do they micromanage each step or do they trust employees to use their best judgement?
Compensation: Does the organization's strategy help retain employees while attracting new talent? Where does the organization stand among its competitors in terms of compensation?
After reevaluating the organization's structure and assessing talent-culture fit, the organization will find culture gaps. It must proactively address them and communicate them with its employees. Here is how organizations can do it:
Talk about the gaps, the plan to address them and the impact it may have on the culture and the organization.

If any issues or friction were to arise during the implementation, how would they be resolved?

Host training sessions or workshops across the organization to help employees get acquainted with the values.
Revisit Your Departmental/Team Organization's Structure
Enterprise talent optimization is focused on building high-performing teams. Therefore, organizations must evaluate their hierarchy and see how they can reorganize it to meet their business goals.
Let's consider what a software development team at a bootstrapped startup can look like:
Full-stack developers

Designers or generalist UI/UX professionals

Product Manager
If the company raises funding and scales its operations, it must expand the team as follows:
Business analyst

Project manager

Front-end developers

Back-end developers

DevOps

Quality assurance

Technical writers

Technical support

IT Operations

Security
After evaluating how to structure their teams to meet business goals, organizations should work on the following steps:
Define new job roles.

Identify how each role relates to one another in the hierarchy.

Define processes to enable teams to work productively.
3. Hire
The talent optimization insights derived during the previous two stages will help organizations plan their hiring strategies. In this stage, organizations must define new job openings, promote internal mobility, and empower recruiters and hiring managers with the proper training to onboard top talent.
The talent acquisition team should begin by interacting with the leaders across various departments to learn what new job roles they plan to add.
Considering the shift talent optimization will bring to the organization, it's necessary to consider the ideal talent's skills, experience and competency along with their behavioural and cognitive abilities.
The key is writing job descriptions that use precise words to explain the job. Hiring managers need to speak with team members who will work with the new talent to understand their exact requirements. They can also consult with top performers in similar roles to learn their responsibilities. Hiring managers can also look into top performers' talent-culture fit data to identify implicit factors that help them thrive.
The talent acquisition team can compile all this information and write a comprehensive job description.
Evaluate Internal Mobility Opportunities
Internal mobility enables employees to move laterally or vertically within the organization. A crucial part of talent optimization, internal mobility lets employees work in areas they can truly excel at. Talent mobility helps organizations retain top talent.
Organizations can combine talent analytics data from talent acquisition and HRIS platforms like SeekOut Grow to get a clear view of their employees. This information can help them identify how each employee fits within different roles based on their capabilities, skills and experience.
Train Hiring Managers to Hire Top Talent
Hiring right  means paying special attention to ensure that prospective employees are fit for the organization's culture.
The talent acquisition team should put special emphasis on the interview structure. Along with questions related to job-specific skills, it should train hiring managers in interviewing candidates to learn about their values, behavioral traits and attitudes.
For instance, if the organization values collaboration, hiring managers must ask questions to determine if the candidate is a team player, how well they communicate and how open they are to receiving feedback. The hiring managers must also convey the value during the interview by assuring that the organization values the candidate's opinions.
4. Inspire
In the inspire phase, the organization prioritizes talent strategy, developing career paths for employees and strengthening relationships with its employees. It is imperative for organizations to address the factors that caused the Great Resignation.
The talent strategy is responsible for hiring, developing and retaining top talent. Here are the critical steps to building a successful talent strategy:
Set

stretch goals

that are just challenging enough to get the employees out of their comfort zone but not set them up for failure. The feeling of accomplishment is crucial for growth.

Ensure that the organizational culture follows top-down. The leadership must lead by example by following the organization's values.

Introduce talent development programs that support the overarching stretch goals.

Let employees experiment with the latest technology and processes to experience the novelty factor.

Have periodic talent reviews to let them know how they are performing.
As the organization grows, it should identify the need for new job roles necessary to meet the business objectives. Keeping this in mind, the organization should first create new career paths that offer growth opportunities to in-house talent.
Having a centralized career hub for internal opportunities allows employees to explore their future options at the company. The company can also introduce assessments to help employees identify the skills they need to learn to grow in their desired roles. A mentorship program will also enable employees to speak with experts to know how they can work towards their goals.
Provide Psychological Safety to the Employees
The root cause behind the Great Resignation can be distilled down to the lack of psychological safety among employees. This situation will get amplified with the rising market volatility.
Organizations need to make employees feel safe about their jobs in such scenarios. This can be done in the following ways:
Proactively communicate the growth and future plans of the organization.

Set employees up for success by creating an environment that complements their behavioral and cognitive traits.

Implement employee recognition programs.
Closing Thoughts
As organizations scale up on their hiring efforts again, they need to ensure that the talent they onboard is aligned with their values and objectives.
The present situation brings the perfect opportunity to implement the talent optimization framework so that they can address the current problems and prepare for the Great Rehire.
---
Authors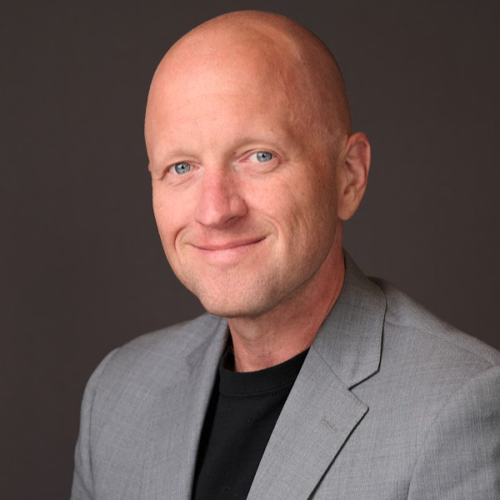 Matt Ekstrom is a long-time veteran of the HR and TA tech space. A former co-founder of several companies including HiringSolved, he's an in-house expert for effective branding and growth strategies in the industry. Wanna talk shop? Drop him a note. Matt's always game to talk about the recruiting and HR tech space or creative marketing campaigns.
Recruit Smarter
Weekly news and industry insights delivered straight to your inbox.