Are organizations backing away from the traditional three-year RPO format?
If you follow the world of RPO, you may have noticed an interesting trend. According to the Everest Group's annual report on the industry, the average deal length has been dropping, and for the first time since Recruitment Process Outsourcing emerged as a tool in the talent acquisition leader's tool belt, it's approaching just two years. Today buyers seem to be heading away from the traditional three year format.
What's going on? Without context, these numbers may seem startling—it may look like talent acquisition is moving away from RPO as we understand it. But having worked in this field for the last 12 years, I see this shift as something to celebrate: the beginning of the next evolution of an industry that's been pivoting since its inception.
A Short History of RPO
To figure out what's happening, let's take a look at some history—starting with the birth of RPO.
Somewhere shortly after the dotcom bubble, recruitment budgets tightened, and Recruitment Process Outsourcing solutions started to take shape. The economy was reeling and corporate leaders were looking for ways to pivot from costly in-house recruitment programs and agency spending to strategic, scalable, and quality focused partnerships. That budget pressure—combined with improving ATS technology and online recruiting tools—provided the perfect soil.
Early RPO providers navigated blurry lines between agency recruiting, staff augmentation, and project staffing. Interest in the new strategy grew modestly.
Then came 2008. That year marked the second economic collapse in ten years and provided the fuel to accelerate adoption and drive forward emerging pure-play (e.g. Kenexa) and blended (e.g. Manpower) RPO providers. Financial investment in the industry increased and the arms race of value, quality, and specialization began.
Firms carved out areas of expertise ranging from volume to industry sector to a higher quality of hire. Each firm also offered their own secret sauce of capabilities that promised to drive better outcomes than the competition. Many of these capabilities were aspirational, but they were a necessary tactic to try and differentiate value and defend price points. Largely this approach worked as major buyers were going through their Gen 1 experiences.
But, as customers grew wiser, competition greater, and financial investors more eager for their returns, the ability to protect price weakened and investors wanted to know how they were going to cash in. RPO leaders drove top-line revenue competing heavily on price, leading to both a major price drop around 2011 and dramatically expanded adoption by enterprise buyers, which swelled global RPO revenue numbers.
Following the sale of a few big RPO providers and some significant leadership changes in other top houses, the RPO market seemed to hit a relatively quiet period between 2013 and 2016 where fully integrating global offerings seemed to be the focus and the original value propositions and three year contracts were still the norm.
Now here we are, two years later, finishing up yet another pretty disruptive period in the industry. Better technology stacks have replaced earlier secret sauce value propositions. Average contract length appears to be dropping. And, some providers are facing financial pressure having expected tech-driven efficiencies a bit ahead of them being operational realities.
The Coming Evolution of RPO
Is this just the next chapter? If it is, it would be troubling that technology costs are rising while contract lengths are dropping, and operational efficiencies are proving harder to come by than desired.
But, I'm not sure that's what's going on. When one looks at industry data in aggregate one could form this conclusion but what appears to actually be happening is the RPO industry is evolving into three channels.
The first channel is the mega-provider BPO solution epitomized by organizations like IBM. Cost is the driving play, technology is relied on for efficiency, process (not recruiter) is king, and customization is minimal. In this channel the investments in technology are absolutely high but contract length is still over three years. Also, this format's process focus and limited customization is allowing operational efficiencies to actually be achieved.
The second channel is traditional RPO. There are still many RPOs driving huge value for their customers in three-year contracts with moderate investments in technology and a balance between process, customization, and recruiter expertise. Leading RPO providers are seeing a healthy market won through RFPs, and maintain their advantage by staying a step ahead in technology and balancing their investments carefully to avoid wandering into a more rigid tech and process heavy format like their BPO counterparts.  
The third channel—and the one I'm personally most excited about—appears to be an emerging segment I'm calling Agile Recruitment Services (ARS). If RPO was born out of dotcom bubble pressure and accelerated by the financial collapse, ARS is born out of budget growth and a fiercely competitive employment market. Large scale process partnerships are complicated, culture match with strategic partners can be tough to find, and change management is a ton of work. As a result, both enterprise companies and the midmarket have been increasingly foregoing the BPO/RPO route and instead looking to build strong talent acquisition competency in-house.
But here's the interesting thing: We aren't seeing companies that go the internal route planning to do it completely alone. It's difficult to maintain a dynamic, competitive, in-house function without some external partnership. Talent acquisition leaders are well aware of how hard it is to constantly scale up and down, to address event driven hiring spikes, to fend off agencies, to provide consumer level candidate experiences, and to keep up with the aggressive expansion of TA technology and capabilities.
That's where Agile Recruitment Services are increasingly coming into play. These services are being sought by talent acquisition leaders as they invest in their own TA maturity. Such services are often formatted into shorter contracts and are much more targeted in scope. One organization may be looking for a partner focused on pulling back agency spending from independent business leaders, another may want help producing virtual hiring events a few times a year, and yet another may want services, designed in advance, to support event driven hiring spikes.
Watching this evolution is encouraging—and exciting. The relationship between service providers and client-side organizations continues to evolve and ARS's are bringing a new format designed for talent acquisition leaders that are looking for their partners to say, "You can do it, and we're going to help."
ARS providers are focused on project agility, light implementation and sales processes, and organizational designs that are tuned specifically to optimization and smaller volume hiring partnerships. This is a welcome addition and a great complement to the existing RPO and BPO options today.
So this emergence of shorter, more focused ARS contracts is likely significantly contributing to that decrease in average deal length that Everest reported—but the classic three-year RPO model and the mega BPO are not yet extinct. What we're watching is the addition of a new service format aimed at talent acquisition leaders driving their own TA maturity roadmap through deep internal capabilities and looking for external partners to help support where the needs are greatest. As enterprise-level tech trickles down to the midmarket companies, I believe we'll continue to see tremendous demand—and growth—for these more Agile Recruitment Services in the future. 
Steve O'Brien is VP of Talent Fusion by Monster, a leading provider of talent acquisition and optimization services. Steve began his career as a full desk technical recruiter and prior to Monster, served as senior leader in IBM-Kenexa's global RPO practice.
---
Authors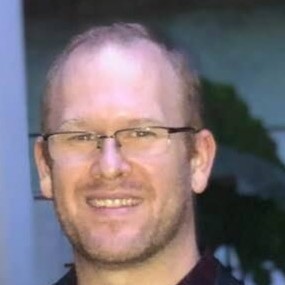 Vice President, Talent Fusion at Monster. He specializes in custom Talent Acquisition Solutions, integrating Talent Acquisition with Talent Management through assessment sciences, and designing predictive analytics for Talent Acquisition processes. He has a proven track record, leading large TA services teams at Monster, Kenexa, and IBM. Steve also holds two patents for his work in the areas of machine learning for recruitment and automated recruitment marketing optimization. Steve has over fifteen years of diversified recruitment experience in agency search, boutique retained projects, global Recruitment Solutions, and Agile Recruitment Services. He began his career in recruiting with single search engagements before moving into specialized staffing projects for manufacturing green field and brown field site builds. In 2007, at the request of a customer, he began designing bundled recruitment solutions and moved his focus in the direction of Solutions. Prior to joining Monster, Steve led the Life Sciences practice within a large multinational organization focused on hardware, software and solutions outsourcing. Steve oversaw the delivery of 45,000+ hires annually, in over 30 countries, with service delivered in over a dozen a languages for customers such as PAREXEL, Shire, Biogen, UnitedHealthGroup, Eli Lilly, and FlowServe. He also led the build-out of Centers of Excellent in Raleigh, North Carolina and Manila improving service quality and availability. Since joining Monster, Steve has focused on the integration of services with technology in the Monster portfolio and expanding the capabilities Monster brings to customers through Talent Fusion. Steve holds a Bachelor's degree in Philosophy from The Pennsylvania State University, is married to his wife Alisha, and has two beautiful (completely unbiased) children.
Recruit Smarter
Weekly news and industry insights delivered straight to your inbox.