Let's face it: the world of work is changing – and fast. Between the shifting expectations of employees and job seekers, hybrid work and the rise of AI, no one has had time to keep  up with the ever-evolving world of hiring. 
Indeed FutureWorks 2023 is an interactive conference designed to help HR and talent acquisition professionals understand the recent changes in the industry. The event, designed to create a better future of work, is being held on September 20-21, 2023. 
Why Should You Attend?
The Roster of Speakers is Top Notch
The conference has a roster of visionary speakers including award-winning actress Viola Davis, author and human rights lawyer Haben Girma, Indeed CEO Chris Hyams, ConCreates co-founder and CEO Vincent Bragg, Glassdoor Head Strategist of Employer Brand Taylor Meadows and many more.
These thought leaders will share their experiences, strategies and insights, giving you a comprehensive understanding of the latest trends and best practices to build a better future for the workplace.
Invest in Your Career Development and Prepare for the Future of Work
Whether you're a talent acquisition specialist or an HR professional, the curated sessions at FutureWorks are designed to enhance your skills, broaden your knowledge and equip you with the tools you need to excel in your role – no matter what the future throws at you. 
The bite-sized sessions cover topics that include skills development, diversity, equity and inclusion (DEI), the ethics of AI, candidate experience, employer branding, the next generation of job seekers and employee wellness. 
Some of the sessions I'm most interested in include:
"Building the Ramp for More Diverse Talent" 

"Select and Connect: An Interactive Exploration of Candidate Experience"

"Paying for Results: Simpler, Faster, More Human Hiring"

"Overcoming Hiring Challenges Together"

"Five Trends Shaping Today's Evolving Labor Market"
Attendees can also receive HRCI and SHRM-certified educational credits for attending  the sessions.
In a rapidly evolving job market, staying ahead of the curve is crucial. FutureWorks equips you with the skills you need to change the future of work for the better. Keep up to date on topics that are shaping the way organizations approach HR and talent acquisition by attending the cutting-edge sessions at the event.
Whether it's mastering the art of candidate experience or fine-tuning your employer branding strategies, FutureWorks ensures you're not just keeping pace with the future – you're shaping it.
Embrace Innovation
As technology continues to reshape the world of work, it's essential to stay informed about the latest tools and solutions. You'll leave the conference better equipped to optimize your workplace strategies and enhance your organization's competitive edge. In the relentless race for innovation, being forward-thinking isn't just an advantage; it's the difference between leading and getting left behind.
Come See Me
I'll be taking the stage to tackle the issue of "The Changing Pace of Job Seeker Expectations." In the fast-paced world of 2023, candidates are craving more from potential employers than ever before. It's not just about a paycheck; they're seeking swift responses, meaningful connections and an experience that resonates. I'll be speaking about this on stage at FutureWorks.  If you're interested in staying competitive in the talent-driven markets of the future, and you have your in-person ticket already, come see me at the show! Whether you catch my session or not, I would love to connect with you all!
Exclusive Access
Join us for an experience that includes unrivaled networking opportunities, engaging roundtable discussions and the chance to interact with Indeed's solutions. In-person tickets to Indeed FutureWorks are sold out, but you can still join with a free virtual ticket, live from Atlanta on September 21. The virtual option provides exclusive access to keynotes and online content, ensuring that you can still engage with the event's valuable insights and thought leadership from wherever you are.
Indeed FutureWorks is a can't-miss event and I'm excited to be part of it this year. It is your gateway to gaining the knowledge, skills and connections necessary to thrive in this changing landscape. Explore new horizons, broaden your perspectives and embrace the future of better work. As the event motto suggests, "The world can work better. Let's explore how."
For a complete agenda and more information visit 
---
Authors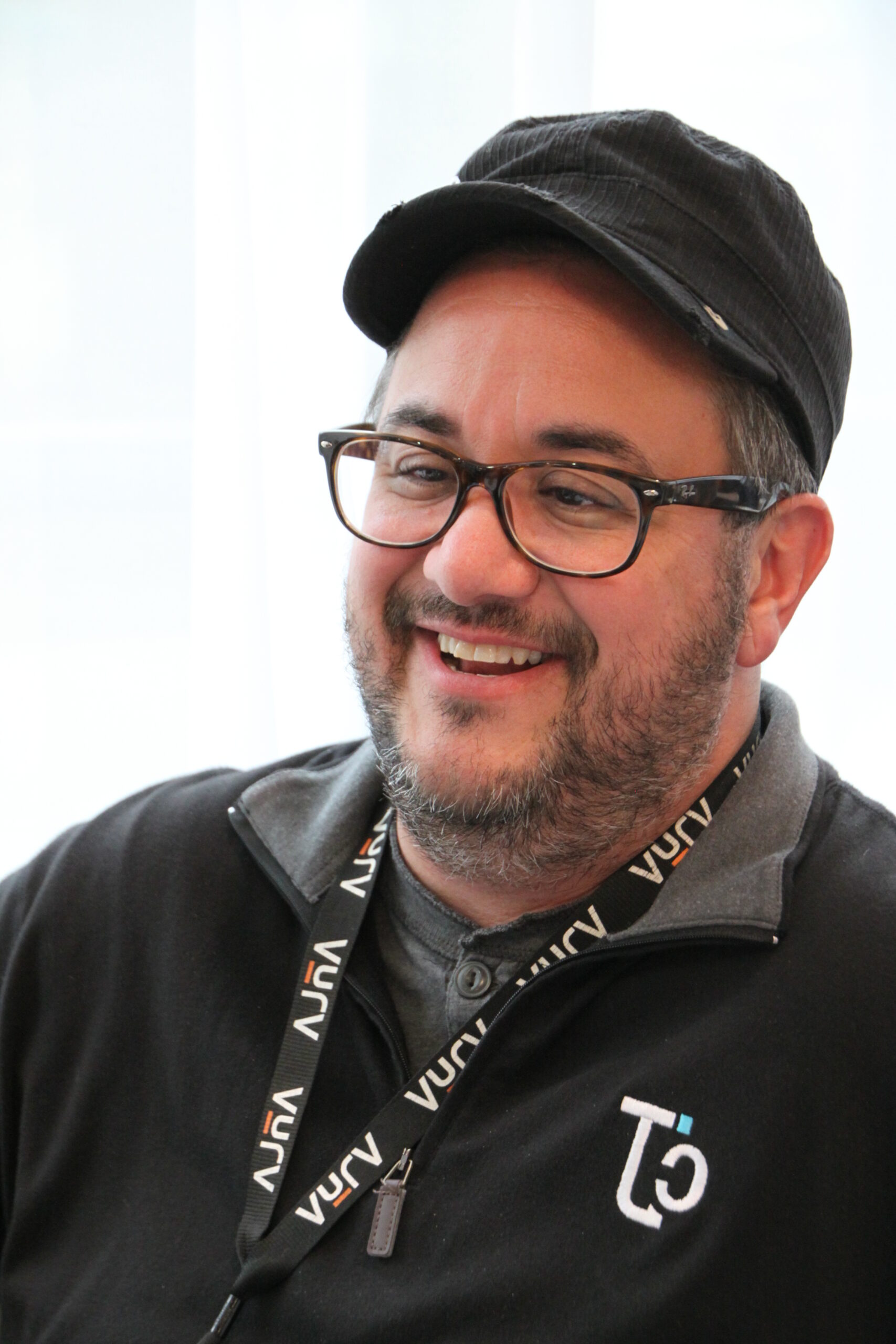 William is the President & Editor-at-Large of RecruitingDaily. At the intersection of HR and technology, he's a writer, speaker, advisor, consultant, investor, storyteller & teacher. He's been writing about HR and Recruiting related issues for longer than he cares to disclose. William serves on the Board of Advisors / Board of Directors for 20+ HR technology startups. William is a graduate of the University of Alabama at Birmingham with a BA in Art History. He also earned an MA in American Indian Studies from the University of Arizona and an MBA from Case Western Reserve University.
---
Recruit Smarter
Weekly news and industry insights delivered straight to your inbox.