One way businesses can tackle the problem of worker shortages is to establish effective communication channels during the recruitment process. Good communication channels lead to recruiting efficiently. Experts believe that communication apps can improve the hiring experience for recruiters and applicants. Unfortunately, many companies do not use communication apps in recruiting workers.
In the United States and many other parts of the world, there are reports of employers struggling to find workers to fill up vacant positions. According to statistics from the National Association of Business Economics (NABE), nearly half of American companies say they are short on workers.
Recruiting the right workers is now a herculean task for many employers. While some companies complain of receiving few applications, others say those who apply lack the requisite skills for the job.
The Importance of Effective Communication During the Hiring Process
Research revealed that candidates preferred it when recruiters employ better communication during the application process. The most common communication channels for recruiters include phone calls, emails and text chats.
The following are some reasons effective communication is important during the hiring process. Some benefits of effective communication during the hiring process include:
Saves time for the hiring teams and the candidates

Brings transparency into the hiring process

Gives positive experience to all the candidates

Prevents unnecessary communication between recruiters and candidates

Keep recruiters informed about job openings
Below are the top communication apps that will help you overcome the challenges inherent in the recruitment process.
LinkedIn Recruiter
The LinkedIn Recruiter app enables companies to find the right candidates in record time. The app has communication features that let you contact candidates and schedule interviews through LinkedIn's Inmail.
The LinkedIn app is available for iOS and Android operating systems. It not only provides a channel for communicating with potential candidates, the app also allows recruiting teams to collaborate.
WhatsApp Business
The WhatsApp Business app provides a secure messaging channel for businesses to recruit candidates. WhatsApp Business is a simple way for recruiting teams to communicate and connect with applicants from all over the world. Available on Android, this app lets job seekers share important documents like their resumes and certificates with employers.
TextRecruit
TextRecruit is a text messaging-based app available on iOS, Android, Desktop, and web apps. TextRecruit has changed the way people communicate about job opportunities. The app allows recruiters to attract candidates, engage with existing talent and report on all recruiters to candidate text conversations.
TextUs
TextUs is another text messaging service provider that businesses can use to engage in real-time conversation with candidates. TextUs is available on iOS, Android, desktop and web app. With TextUs, businesses can quickly communicate with candidates during the interview process. TextUs boasts of an automated texting solution for recruiters to contact candidates when there are vacancies.
JobAdder
The JobAdder app has agency panel management platforms that facilitate communication between recruiters and applicants. Hiring teams can create job advertisements and publish the same on social media platforms. When candidates apply for jobs, recruiters can review their resumes, schedule interviews and respond instantly to applicants. JobAdder has candidate matching tools that streamline the recruitment process and track the activities of the applicants.
Avionté
The Avionté applicant tracking system is a recruitment tool that can identify, group and analyze prospective candidates' data. The app has mobile onboarding features and video interviewing tools to improve communication during the recruitment process. Recruiters can save valuable time by automating the candidate searching process. The app can automatically sort through candidates' resumes and import a candidate's profile from a professional network.
JobDiva
JobDiva is a recruitment software with an applicant tracking system. The app has unique search filters for screening applicants' resumes. JobDiva's staffing software has an application tracking system and a messaging platform for easy communication during the recruitment process. The app has a simple but rich interface with automated sourcing and onboarding tools that recruiters can use to provide an excellent candidate experience.
Sense
The sense software allows companies to engage candidates through various communication platforms, like text messaging and recruitment chatbox. Recruiters can use the app to simplify the job application process and create a delightful candidate experience. With the sense app, users have the ability to personalize every communication, maximize engagement with two-way texting, schedule interviews and respond to candidates instantly.
WorkN
Staffing firms use the WorkN app to engage and automate the distribution of job opportunities in real-time. The app allows candidates to apply, express interests and accept jobs. WorkN integrates with other tools, which enhance the recruitment experience for the candidates. The app also makes it easy for candidates to complete the necessary steps in the application and onboarding process.
ConveyIQ
The ConveyIQ app is an intelligent candidate engagement platform that automates communication during the recruitment process. Candidates receive personalized communication and can also schedule their own interviews. The app also has features for recruiters to use surveys to get feedback from candidates.
Staffing Engine
The Staffing Engine app helps businesses to speed up the recruiting process and connect with the right candidates. Recruiters can use the Staffing Engine app to scale the number of conversations they can manage, ask qualifying questions and source more qualified candidates. The app's live chat feature integrates well with other communication tools like MS Teams, Slack and Google Chat.
XOR
XOR is a talent platform for automating the recruitment process. The platform can screen candidates, schedule interviews and perform most repetitive tasks. Recruiters and candidates can communicate through text messages, email, live chat and recorded videos. Recruitment teams can give their candidates a pleasant experience with the app. XOR has features that guide candidates through the application process and is available to answer questions round the clock.
Paradox Olivia
The Paradox Olivia app simplifies the hiring process by working alongside other tools to analyze candidates' data. The app automates hiring tasks so your recruiting team can focus on other important activities. Paradox Olivia app is available round the clock to assist recruiters in screening resumes, answering candidates' questions and scheduling interviews. Businesses can deliver transparent and magical experiences to candidates during the acquisition process.
Workable
The workable app, which operates on iOS and Android, helps companies of all sizes to hire at scale. The app enables hiring teams to collaborate in gathering feedback, assessing applicants and deciding on the best candidates. Workable has features that let you engage in bulk communication with candidates. Hiring teams can also create a structured interview process and schedule repetitive recruiting tasks and communication with candidates. This ensures that candidates have the same recruitment experience and go through the same evaluation for consistency.
Interview Assistant Pro HD
Interviewing the candidates is an important part of the recruitment process. The Interview Assistant Pro HD is an iOS mobile app that helps recruiters set interview questions and track the results. The app can create applicants' profiles and compile audio and text notes during interviews. If your hiring team is struggling to come up with interview questions, the Interview Assistant Pro HD has 250 built in questions for candidates.
Conclusion
Hiring the right candidates for those vacant positions is necessary to increase productivity and meet your business goals.
Identifying the right talents and candidates can sometimes be difficult if you do not have the right productivity tools to spot them. Keep in mind that if you're bootstrapped and aren't able to afford a new app, you might want to repurpose current software you already use in your organization such as those used to run webinars or conference call software.
Finding the candidate with the correct skills and experience is a lot easier if you use communication apps to improve the hiring process.
The communication apps and tools considered in this article can make the difference in your recruiting process and give the applicants a wonderful experience.
---
Authors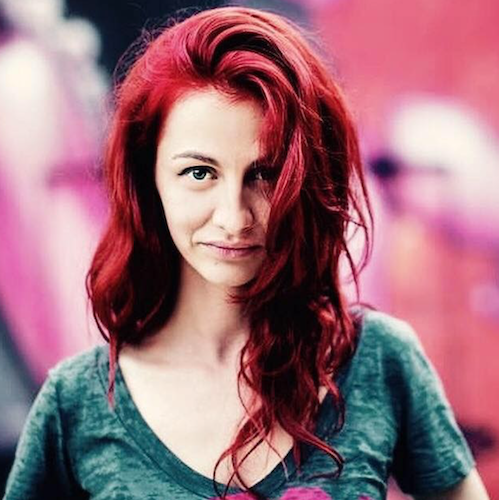 Andreyana Kulina is a Digital Marketing Specialist at Brosix, specializing in Content marketing and outreach strategies. Besides her passion for digital marketing, she likes hiking and mountain-biking.
Recruit Smarter
Weekly news and industry insights delivered straight to your inbox.