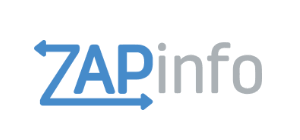 Great Recruiting Tool, New Name, Improved Functions!
What was formerly called WebClipDrop has changed its name to ZAPinfo and added new and improved capabilities. The Chrome Extension works within Facebook, LinkedIn, and more, including a Google search. It searches through the sites to find people and the information we love and turns that info into an easily viewed profile for you to save.
Once you open the extension within a site, you will see the profiles that you have stored so far, as well as your options for clipping new data.
Choosing "Clip Data" will allow you to clip all of the records from the selected page. This will search through the page, and provide you with a list of people it has found.
You can then select which—or all—of the profiles to clip and bring into ZAPinfo. These profiles contain whatever the program managed to find, such as names, email addresses, phone numbers, companies, personal websites, and more.
Once you have selected profiles, you can choose to drop these profiles into a variety of other compatible recruiting programs, or export the data separately.
Additional features include importing data into ZAPinfo from other sources, manually clipping information, and gathering information directly from a resume.
ZAPinfo's ability to clip from and import into a variety of different sites and programs makes it a versatile tool for every workflow.
ZAPinfo, with its new name and form, is definitely worth adding to your tool belt. ~ Noel Cocca
Look inside with Dean Da Costa
---
Authors
Recruit Smarter
Weekly news and industry insights delivered straight to your inbox.