Finding the right employees for your business can directly impact your success. While you may have a relatively solid idea about the type of talent you'd like to onboard, actually reaching them can be a more challenging prospect. This is where effective recruitment marketing can be a powerful tool.
Yet, as you know, not all marketing is guaranteed to result in success. One of the ways you can give your business the best chance of attracting your ideal candidates is to prioritize clear communication.
The Benefits of Clear Communication
There are various influencers of successful recruitment campaigns. So, why should you focus on communication clarity? Let's help you get a firmer understanding of the impact communication has, so you can make the most relevant choices for your campaigns.
Some of the recruitment benefits of clear communication include:
Boosting Connectivity
Good communication in recruitment may foster a more meaningful connection with your candidates. With clear marketing for your position openings, all candidates can clarify their expectations for the role. Those who will make good candidates will apply and boost their interest. Those who won't be candidates will be more likely to turn away from transparent messaging. Either way, your clarity encourages them to more fully engage with you from the outset.
Minimizing Information Overload
There's likely to be a lot of important information and brand messaging you need to communicate with your recruitment marketing. However, without a commitment to clear communication, you may find candidates tend to be overwhelmed by the information overload. If they have to wade through jargon or get conflicting information, they may simply be too confused or stressed to apply for a position. Prioritizing clarity gives them a clearer — and simpler — path to a positive recruitment experience.
The Keys to Clarity
Clarity of communication is a great concept, hypothetically speaking. Yet, it's meaningless if you don't also have some practical ways to actually start using it. So, let's look at some of the principles of clear messaging and how you can apply them to your recruitment marketing.
Precision
Whether your marketing is a listing, career blog, or video, your information needs to be precise. It can be easy to head off on tangents that can feel as though they give the content flavor, but instead make it more difficult for candidates to get to the crux of your message. You should also avoid vague or complex language. Keep your recruitment marketing to the point. If it helps, ask someone with no knowledge of the role or department you're recruiting for to read it and establish if they can understand the primary points.
Authenticity
Some guides to recruitment marketing may suggest that facts aren't important. However, don't make claims or suggestions that aren't a fully accurate representation of your business or the role. This isn't just an ethical duty. Misinformation can also disrupt the clarity of your messaging. Forcing candidates to navigate half-truths or opaque language presents hurdles to genuine engagement. Importantly, it prevents them from seeing the genuinely positive elements of your company and making informed decisions about whether they're suitable for the role or the business.
Transparency
Some recruitment marketers have historically pulled back from transparency in recruitment marketing. Perhaps the most popular version of this is to describe pay or benefits as "competitive" rather than provide clear information. Be as open as possible in your campaigns. Let candidates decide for themselves whether what you're offering is an appropriate reflection of their talents. Not only do you maintain the aforementioned authenticity, but you're also less likely to waste time with candidates who have expectations that conflict with your needs.
The Vital Role of Writers
Creating recruitment marketing content requires significant skill. This isn't just about the strategic prowess of your marketers. When it comes to ensuring clear communication, it's worth seeking expertise in the field. This means working with experienced writers.
Understanding the value of writers is especially important if you need to get leadership buy-in to invest in them as part of campaigns. A good writer can combine the precise information you need to convey with the nuances of your brand voice. They'll be able to utilize engaging storytelling techniques to entice readers without being confusing or alienating. It's important to collaborate with writers, though. Provide them with clear information about who your audience is and what you're trying to achieve. Give them examples of the ideal tone to convey. You'll find this has positive outcomes for everyone involved.
In the current climate, it's also important to note that real writers are more valuable than artificial intelligence (AI) platforms in creating content. AI lacks the empathy and human experience that can create clear and meaningful connections with readers. It also struggles to use varied sentence structures that are understandable, yet engaging. On the surface, AI might seem like an attractive cost-saving device. But only human writers can utilize their nuanced perspectives and skills to produce content that is tailored to your recruitment needs.
Conclusion
When you prioritize clarity in your recruitment marketing, you can better encourage meaningful connections with candidates and reduce the potential for confusion. Make certain your marketing materials maintain core principles of clear communication, such as precision, authenticity, and transparency. Don't forget that skilled writers craft clear copy that helps you attract the candidates you want to represent your business. The clearer you can make your marketing communications, the clearer your path toward success is likely to be.
---
Authors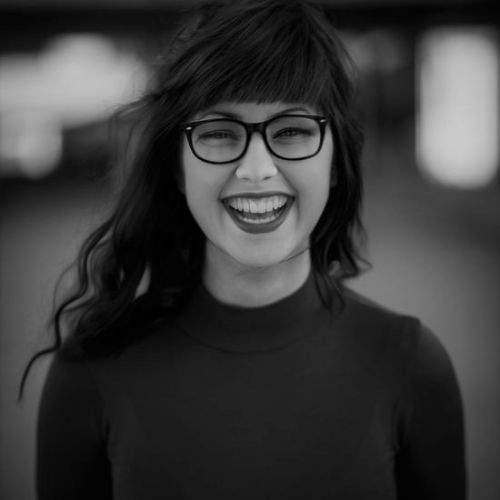 Ainsley Lawrence is a freelance writer from the Pacific Northwest. She is interested in better living through technology and education. She loves traveling to beautiful places and is frequently lost in a mystery podcast.
---
Recruit Smarter
Weekly news and industry insights delivered straight to your inbox.