Let's get right to it. The new functionality of Twitter product pages will make it easier not only to find candidates that will fit into your company's culture, but will make it easier for candidates to find you. While the focus for now is on e-commerce and items for sale, the product roadmap will allow you to do what all companies want: have a new platform to sell themselves. Social media ROI, anyone?
There is no doubt that I am a big Twitter fan. Heck, I am the RT Queen of #HR and the Recruitosphere according to @animal.  When Twitter announced that they were starting to test a new product, it piqued my interest. Bear with me, but I've got an idea and by the end of this article you will be as excited (or at least as interested) as me. If you're one of the Twitter haters, don't run just yet.
Twitter Tech Breakdown
Twitter announced in June that they have slowly begun rolling out product pages. A Twitter product page will organize related tweets and brands on one dedicated page. For example, say we have a RecruitingTools product page. On it, you could see curated information as well as who is tweeting about RecruitingTools, different products or webinars we are offering, etc. If we are selling something, we can even add a "buy" button or link to a page of our choice to direct you to the information we want you to know.
The other feature being tested by Twitter is a Collections feature. The Collections feature allows brands and celebrities to curate products and recommend them to people. Remember Oprah's favorites list? Picture that, but on Twitter. To bring it down to the lowest common denominator, Product Pages = Information Collections = Shopping.
But wait, there is more. Twitter also announced that they have a news platform called "Project Lightning" that will allow users to follow events, instead of people. So you won't have to follow me to see all of my #SHRM15 tweets, you can just follow #SHRM15.
The reason for all of this sudden innovation is obvious; they need moola, paper, cash money – it is, in fact, all about those benjamins. Dick Costolo, CEO of Twitter is leaving. Ironically, the company also was just a few million (like 20 million) short projected earnings. Mr. Costolo said that the recent lack of revenue has nothing to do with why he is leaving, but it sure as hell doesn't sound like an incentive to stay.
Whats In It For Me?

You're probably wondering what's in it for recruiters, since you're reading this on a recruiting blog and all. Here's the bottom line:
Better Marketing
Information Beyond the Google Search
Targeted Content
More Access to Passive Candidates
1.) Better Marketing
With a company focused product page, you have more control as to what candidates see. So what does this have to do with recruiting? Nothing yet, but it could be the new hottest social platform to recruit on. The "Product" that you would be selling is your company and culture, why it is a great place to work, the cool benefits that you have and the people who love to work there.
2.) Information Beyond the Google Search
Here's a scenario. I am JC Candidate and I saw an open job posting at your company. I'm doing my research because I'm "passive", which really means I'm open to a new job but not sure if you and your company are worth the change. I decide to check your brand out on Twitter. *Boom* I see a product page. Suddenly, instead of the standard information I get from a typical Google search, I get gold! I can see who is tweeting about the company, what current employees are tweeting about and perhaps what is being said about your company in the news or from stockholders. As a Twitter user, having the ability to get all of the information I am seeking on one properly curated page could be awesome. No longer would I have to search through zillions of tweets; it is all on one page.
 3.) Targeted Content
If everything works out right, JC Candidate is no longer on the fence about working at your company; she is EXCITED to work at your company! So you make it easy, on your product page with an "apply now" button that can take users from Twitter, directly to an application or career page.
4.) More Access to Passive Candidates
As of Q1 2015, Twitter reported an average of 236 million active users per month. That was not a typo. That is per month. It sounds crazy. There has to be at least 10 people out of those 236 million that is either the perfect candidate or knows your perfect candidate. We just have a better way to find them now.
I can see using the "Collections" and "Project Lighting" the same way. It definitely would be a new opportunity for recruiting on twitter and I'm excited to see what the future holds for the Twitter product page.
The real question is: when will Twitter see that maybe it is time to bust into the recruiting market? Everyone else is doing it! Shoot, we have all seen the financials – trying it can't hurt.
This post originally featured on RecruitingTools.com 
About the Author:
Jackye Clayton is recognized as a people expert who puts the Human in Human Resources. An international trainer, she has traveled worldwide sharing her unique gifts in sourcing, recruiting and coaching. She offers various dynamic presentations on numerous topics related to leadership development, inclusionary culture development, team building and more.Her in-depth experience in working with top Fortune and Inc 500 clients and their employees has allowed her to create customized programs to coach, train and recruit top talent and inspire others to greatness. Follow Jackye on Twitter @JackyeClayton or  connect with her on LinkedIn.
---
---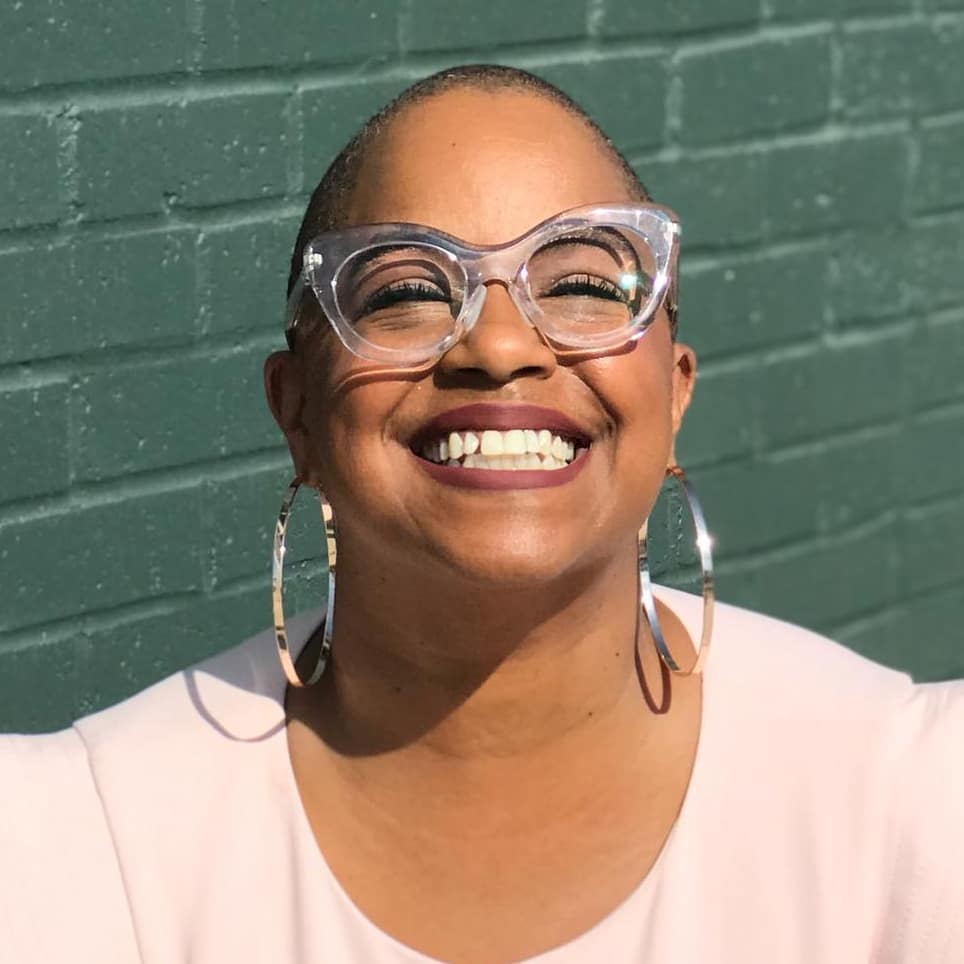 Jackye Clayton, with acclaimed expertise in diversity and inclusion, recruitment technology and a global network of non-profit, human resource and recruiting professionals, Jackye Clayton is a servant leader, uniquely inspirational speaker, and a revered thought leader. Jackye was named one of the 9 Powerful Women in Business You Should Know by SDHR Consulting, one of the 15 Women in HR Tech to Follow in 2019 by VidCruiter, 2019 Top 100 list of Human Resources Influencers by Human Resource Executive Magazine and one of the Top Recruitment Thought Leaders that you must follow in 2019 by interviewMocha Magazine. Currently, Jackye is the Diversity, Equity, and Inclusion Strategist at SeekOut. You can find her on Twitter @jackyeclayton and LinkedIn https://www.linkedin.com/in/jackyeclayton
Recruit Smarter
Weekly news and industry insights delivered straight to your inbox.