As the competition for skilled workers intensifies, businesses everywhere are increasingly concerned with the need for top talent and the barriers to both attracting and retaining in today's economy. This, coupled with unprecedented disruption in the labor market over the past several years, has made it nearly impossible for businesses to keep up with the ever-changing needs of the workforce. And if they don't catch up quickly, there could be serious consequences.
Thankfully, technology like AI can help companies overcome these challenges. AI has been transforming industries with its ability to process and analyze vast amounts of data quickly and accurately, and HR processes are no different. By leveraging the power of machine learning, AI empowers businesses to make informed decisions about talent acquisition. While AI should not replace human decision-making, when used to support human expertise it can provide valuable insights to help businesses make better strategic decisions to improve every aspect of talent management from hire to retire.
In recruiting specifically, AI can improve efficiency and reduce the time-to-hire by automating mundane and time-consuming tasks, such as screening resumes and scheduling interviews. This saves time and resources and allows recruiters to better focus on more strategic tasks. One prime example of how AI can improve recruiting is Equity Residential, an S&P 500 company focused on the acquisition, development, and management of rental apartment properties with about 300 properties and just under 80,000 units.
With its commitment to offering top-notch service to its residents, Equity Residential needed to find the best way to attract and retain high-performing employees. It knew the company had to embrace the evolution of work and evolve along with it – but it needed support from the right tools.
AI Strategy
To strengthen its talent acquisition and management processes, AI Equity Residential implemented Oracle Cloud HCM. With an AI-enabled solution, the company was able to streamline recruitment and retention, enabling a more efficient and practical approach to talent management. This ultimately helped Equity Residential enhance its employee experience and equip business leaders with the data and visibility needed for accurate reporting and analysis.
"We needed to give our business leaders the data they need to make appropriate decisions," said Kevin Rius, senior Oracle HCM business systems analyst at Equity Residential. "Are we promoting the right people? Are we paying them the right amount? Are we balanced in terms of diversity and inclusion? It was the right time to be asking ourselves these questions and exploring our employee data with the help of AI technology."
To transform its recruiting strategies, Equity Residential built a new career website that reflected its brand. With advanced technology at hand, the company gave candidates the opportunity to connect with recruiters on available jobs, retrieve the status of their applications and explore employee programs. Additionally, the company was able to enhance its recruiter experience by streamlining candidate review processes and providing the ability to quickly find similar prospective candidates for available roles. By leveraging embedded AI solutions and personalization capabilities, Equity Residential improved the user experience on its external career site, allowing for better talent attraction and increased candidate outcomes.
But it's not just recruitment that benefits from AI-powered tools. The technology can enhance employee retention rates by analyzing data on employee behavior, such as job satisfaction and engagement levels. By identifying potential warning signs early on, companies can take corrective actions to address issues before they escalate, ultimately reducing the risk of losing valuable talent.
The myriad recent challenges has made it increasingly difficult for companies to find and retain top talent, which is a necessity for business survival and success. Taking lessons from the last several years of labor market volatility, business leaders understand – now more than ever – that they need to go beyond traditional talent acquisition and management processes to meet these talent demands – and technology can help by improving efficiency, streamlining processes, and providing AI-based insights to aid human expertise.
---
Authors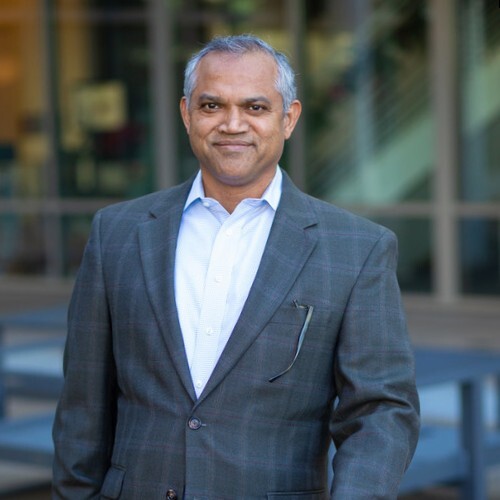 Nagaraj Nadendla is SVP of product development at Oracle Cloud HCM, where he leads the development of cloud recruitment solutions, including Oracle Recruiting and Taleo. He has over 22 years of experience in product portfolio management and research and development and a deep history of acting as chief advocate for the success of customers and investors.
Recruit Smarter
Weekly news and industry insights delivered straight to your inbox.