Studies state that 40% of the recruitment specialist's time is spent browsing resumes or entering all acquired data into ATS. The conventional recruitment process was typically time-consuming due to the many phases that hiring professionals focused on. These include stages like application verification, background checks, and interviews, which all complicate the process.
With the advent of artificial intelligence, the recruitment process has become simpler and more efficient. Now, applicants can send their resumes online; the software scans all details, and interviews are set automatically.
The increasing use of AI in various industries, including recruiting, is constantly expanding in the current commercial ecosystem.
While AI technology cannot fully replace the natural human cognitive ability, new solutions that have similar functions to some extent are available. These software types include machine learning technology, allowing them to learn, make decisions, and process information without manual input.
Companies in various business sectors enjoy the flexibility of AI integration in devices, tools, and programs. As a result, they are adopting these solutions to automate and enhance their normal processes.
For example, ChatGPT is trained for large-scale human-generated text analysis and generates similarly styled responses. In recruitment processes, this is useful for automating the initial interview process.
The Benefits of AI in Recruiting
Businesses adopting AI-based solutions for the recruitment process have seen many advantages. In this regard, you can also expect some benefits of AI in recruitment in your industry.
Time-saving and Efficiency
AI-based recruitment solutions are increasingly used by businesses, primarily to shorten the duration of the hiring process overall.
According to reports, talent acquisition experts typically spend around 13 hours (or one-third of their estimated workweek schedule) sourcing applicants for just one open position. This is only the first stage of the process—the overall hiring process involves many more steps.
Therefore, recruiters have started to prefer AI-powered software as it can streamline their talent acquisition process. The algorithms scan the applicants based on specific criteria, assign interview dates, and even provide assessment results—all in a shorter period of time.
Reducing Bias in the Recruitment Process
With an AI-based intelligent scanning system, you can screen all applicants faster per your set regulations, like specialization type, employment experience, and educational background.
To note, the AI-based software only relies on the recruitment-related criteria points regarding attributes, skills, and knowledge to hire team members. This helps in reducing bias during the recruitment process.
Enhancing the Quality of Hires
On average, companies in European countries take around 30 days to hire staff, while American companies take approximately 23.8 days. However, the more prominent companies acquire top-level candidates with the best-of-the-best credentials within the first few days. Thus, you need to conduct a fast and smooth recruitment process.
With AI-powered software for recruitment, it is faster to shift through the applications and target the most suitable candidates for the work. Additionally, these solutions can automate the overall workflow, leaving the recruiters free to focus on a complete analysis of the top candidates or the open position.
So, avoid spending time shifting through applications and conducting the interview processes early.
Case Studies: Examples of AI Use in Recruiting
For a better understanding of the impact of artificial intelligence in recruiting, here are some real-world AI recruitment examples for reference.
1.   IBM's Watson Recruitment Tool
This application for Talent Suite works with the cognitive mechanisms within the ATS (Application Tracking System) of clients. It helps deliver a high-quality recruitment experience.
With this tool, recruiters can match the candidates' skills with the company's requirements, prioritize requisitions, recognize that applicants have the highest growth potential via predictive hiring, etc.
2.   Unilever's AI-based Video Interviewing Tool
Incorporating video interviewing functionality for recruitment is highly useful to avoid issues like candidate ghosting. This initiative's primary focus is to save time with the interview process by allowing recruiters to interact with applicants directly via video conference.
3.   Hilton's Use of AI for Talent Acquisition
Hilton integrated AI mechanisms in their hiring model for optimized talent acquisition. The software evaluated the candidates and their information, increasing hiring rates by forty percent and reducing vacant position fill-up time by 90%.
Future of AI in Recruiting
The role of artificial intelligence in recruitment is expected to improve in the coming years, as evidenced by its current expansion in varying industries. The main issues that need to be addressed in this regard are as follows.  
Advancements in AI technology
These solutions are operational in diverse fields, like manufacturing, telecommunications, financial services, retail, and professional services. Not to mention, all sectors have noticed growth with AI-powered automation tools and solutions.
There can be several benefits of AI in recruitment, including:
Personalized application and recruitment experience for candidates
Automatic hiring processes
Predictive hiring support based on critical parameters, like knowledge base, experience, etc.
More inclusion and diversity in the team
Ethical Concerns and the Need for Regulation
AI-based software for recruitment purposes includes various novel assessment and talent acquisition tools. For example, they assess different application information based on voice inflections, personal data, and other details to decide who is the right candidate for a job.
However, it is difficult to deduce what precisely the software judges to draw insights, so guaranteeing an entirely ethical recruitment process is impossible. These tools' machine learning ability analyzes data and adapts to what they learn. These systems are susceptible to learned biases too.
Developers of these solutions prioritize properly balancing all data used for AI model training to cover details for all demographic groups to avoid biased hiring.
The Role of HR professionals in the Changing Landscape of Recruitment
The HR department in most companies today is shifting towards technological solutions to streamline its workflow. More of these professionals are adopting collaborative tools for workforce management, including automated hiring models for the company.
They depend on these tools more since they allow them to focus on other, more stringent processes requiring focused manual attention. So, using automated recruitment systems will decrease human intervention here and digitize the process more.
Wrapping Up
There are many AI recruitment examples for judging job applicants and choosing the right talent for the company. Now, job opening emails can be sent with attractive subject lines to attract applicants due to the emerging role of artificial intelligence in recruitment. More companies will adopt these solutions over time to save money and time while streamlining the recruitment process.
However, while the benefits are high, HR professionals need to note the potential ethical implications of AI in their recruiting practices.
---
Authors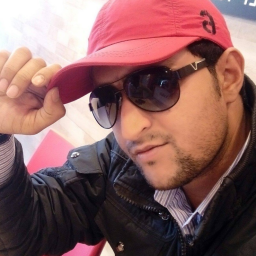 Joy D'Cruz is a content marketing specialist who is currently working with SaSHunt. He likes researching topics related to B2B and SaaS. During weekends, he likes spending time watching YouTube.
Recruit Smarter
Weekly news and industry insights delivered straight to your inbox.