The year 2023 was off to a rough start with multiple industries facing major layoffs. The tech industry saw over 84,000 layoffs in January alone and has shown signs of more to come. With ten consecutive interest rate hikes from the Federal Reserve, the worst may still not be over as businesses grapple with inflation and high interest rate loans. As more companies consider downsizing to save their bottom line, the corporate job market could soon become saturated. As hiring professionals prepare to navigate changing applicant pools, it is essential to be prepared ahead of time for your team to have an adaptive approach when it comes to recruiting talent.
Seemingly no demographic has been spared from the onslaught of layoffs. From older demographics, individuals with physical disabilities, caregivers, including women with young children, to Black professionals, diverse needs should be expected by any talent manager sorting through talent pools. The time spent by a recruitment team to search, investigate, and acquire new talent makes it an expensive process. Due to the costly consequence of hiring a poor performer, businesses are maximizing efforts to weed out bad candidates, often elongating the recruitment process. It is important to have organizational tools in place to help your recruitment team keep track of interviewed candidates, rejected candidates, and ongoing cases throughout the process.
Utilizing Management Tools to Streamline Your Hiring Processes
Businesses implement streamlining tools to run their operations efficiently within their departments. Human Resources should not be an exception. A management tool that can be shared between your talent acquisition team to track a candidate's progress is a great first step to ensure time is not wasted repeating processes. Automate parts of the process that do not require a human's touch, such as job postings and related announcements on social media. This can help save your talent acquisition team time and energy, which can be dedicated to connecting with potential hires. Consider using a tool that identifies keywords on submitted resumes that match requirements your job listing has deemed as essential to make sure only candidates with mandatory qualifications are reviewed.
When applicants and future employees feel like their time is respected during the recruitment phase, they are more likely to refer your business to their contacts. If your business's existing talent is successful, it is likely their references would make great additions to your team, too. Never assume your team is aware of existing openings at your company. Announce those availabilities as soon as it becomes practical. People enjoy working with their friends and they are likely to know if their contacts would fit in with your business's culture better than a hiring manager would.
Make Sure To Invest In Existing Talent To Attract New Talent
Part of incentivizing existing talent to recruit from their contacts involves making sure they have a great working experience within the company today. Layoffs are not the only thing contributing to a growing talent pool. Younger generations of workers are placing more value on being emotionally engaged with their work than before. Over 82% of workers say it is important that their employers see them as a person and invest in their success. That includes providing employees with opportunities to grow within your business. That can take shape in the form of training programs, mentorship groups, or consideration for internal promotions. With just 13% of employees communicating that they are engaged at work, incentivization is key to not only employee engagement but to retention.
A changing job market requires an adaptive approach to talent acquisition. To save time and resources, prioritize a management tool that maps out what steps need to be taken by your talent team in the recruitment process. The more collaborative a tool allows you to be, the better your team's efficiency. When both your team's time and a candidate's time is valued, both parties report higher rates of satisfaction. A future employee's experience with your business begins before their first full day of work. An efficient recruitment process can pay dividends when their positive experience leads them to recruit amongst their contacts on your business's behalf!
Joveo is here to help companies rock their talent sourcing goals, around the world. Request a demo today and follow us on Twitter and LinkedIn to see how Joveo can help you get the most out of your recruitment advertising.
---
Authors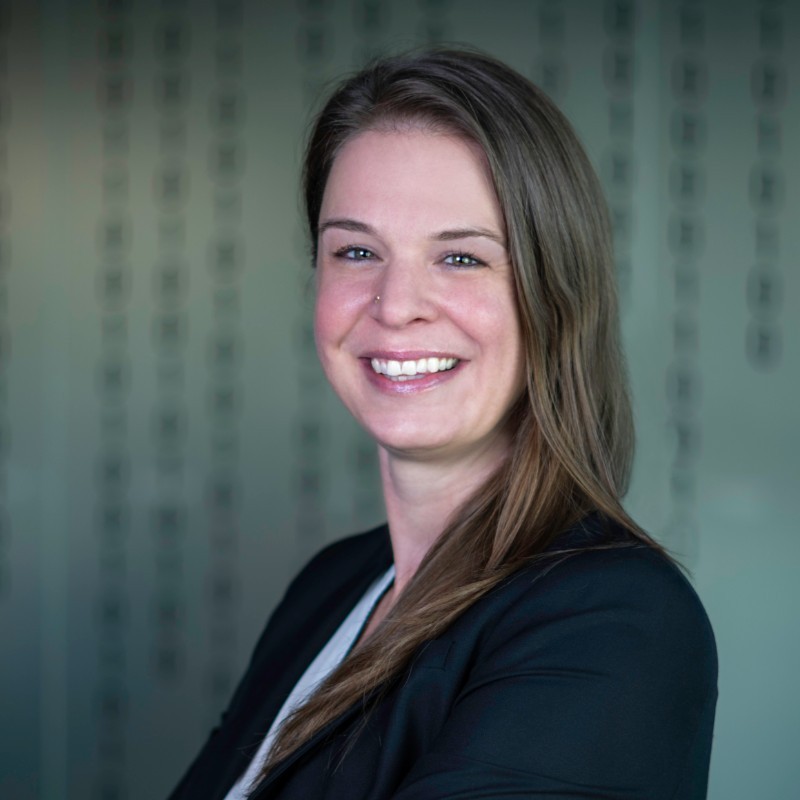 Heather is the Director of Content & Thought Leadership for Joveo.
---
Recruit Smarter
Weekly news and industry insights delivered straight to your inbox.