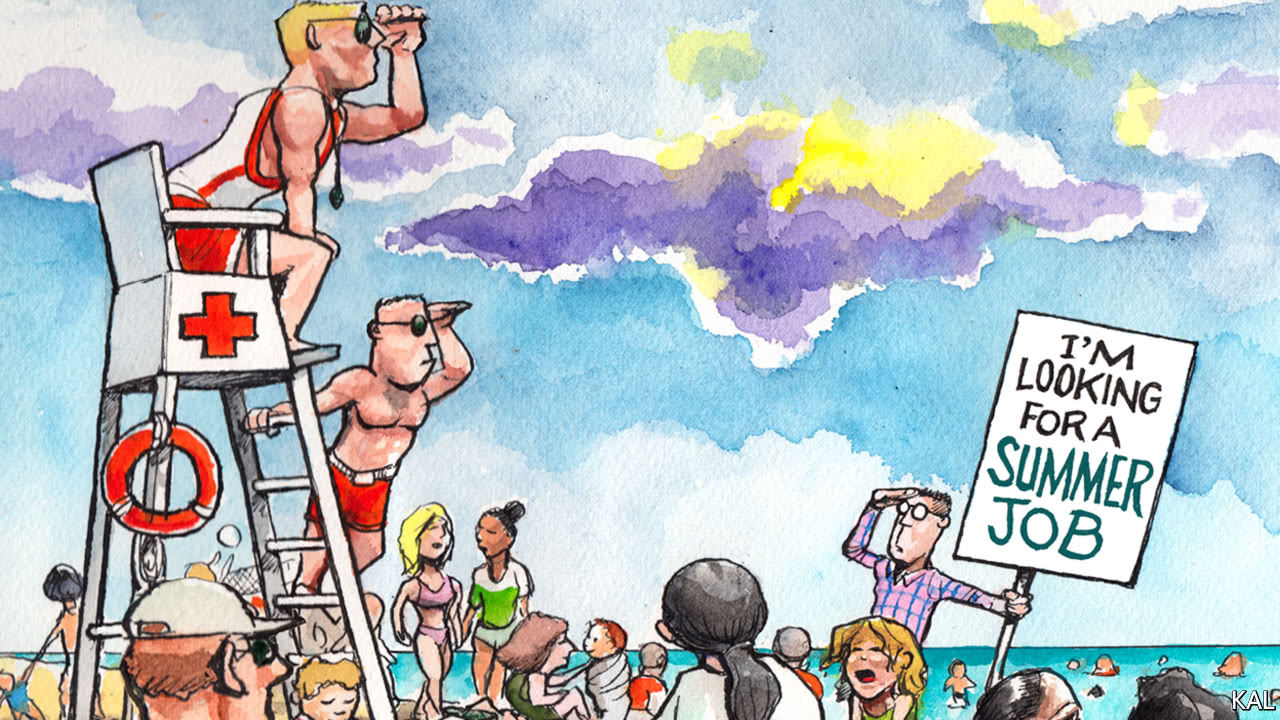 Remember the good ol' summer gig? How does that ecosystem work these days?
Thankfully, we've got some data.
Research conducted in May 2018 by job search engine, Adzuna analyzed almost 3.5m jobs currently advertised on Adzuna.com to identify the volume, sector and location of this year's seasonal opportunities.
The research found 46,653 summer jobs still open despite the season already being officially underway. The top five states for short term job seekers represent almost 30% of the total opportunity pool with 13,427 jobs available but job seekers in Virginia, Michigan and Massachusetts might struggle to find work, offering only 3,700 open roles across all three states.
The "Big Five:"
CA: 4,179
NY: 2,468
TX: 2,448
FL: 2,244
PA: 2,088
Not tremendously surprising there — those are the five biggest states in the U.S. by population, although TX is (2) when doing that ranking, not (3).
The 35,000-foot view
Despite term time almost being over, teaching roles account for over 20% of advertised seasonal positions as parent demand for summer schools and part-time tutors soars. A result of working parents, roles in social care including babysitting represent over 10% of open roles. Positions in PR, advertising and marketing, healthcare and finance round out the top five most prolific seasonal sectors for recruitment.
Here are the sectors with the most summer openings: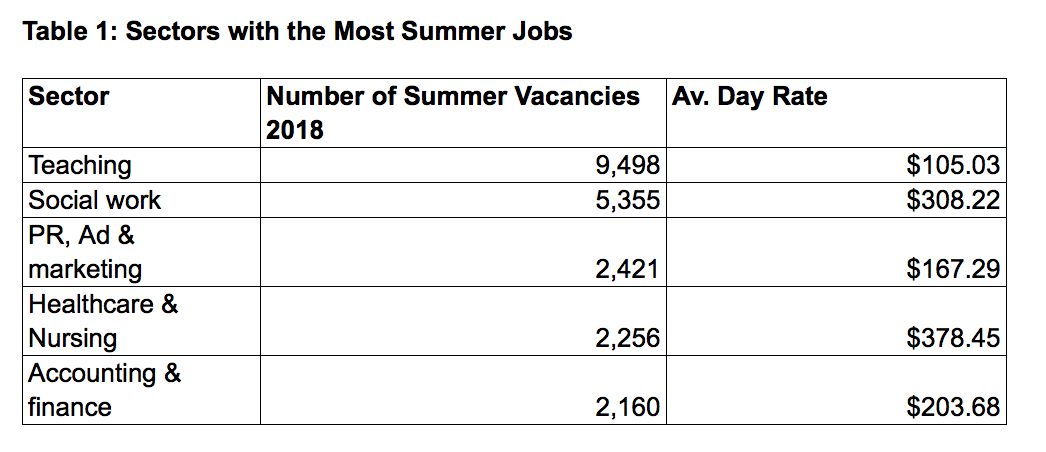 Where can summer job seekers earn the most?
Amongst the highest paying roles available this summer, the research found, were temporary healthcare or nursing roles, with opportunities listed as highly as $378 per day. Caring roles dominate the most lucrative opportunities with social care salaries coming a close second at an average of $308 per day.
Although opportunities are thin on the ground, successful candidates in Massachusetts can find themselves earning the equivalent of $76K per annum over the summer season, more than any other location in the US. New York follows closely behind at $75,593 but there are still big rewards for the sunseeking seasonal worker with Florida opportunities averaging $75,248. Workers in Pennsylvania and Ohio stand to earn least over the summer, advertising average salaries of just $32,372 and $21,911 respectively.
Want to be a happiness manager this summer?
Look at some of the quirkier roles available this summer: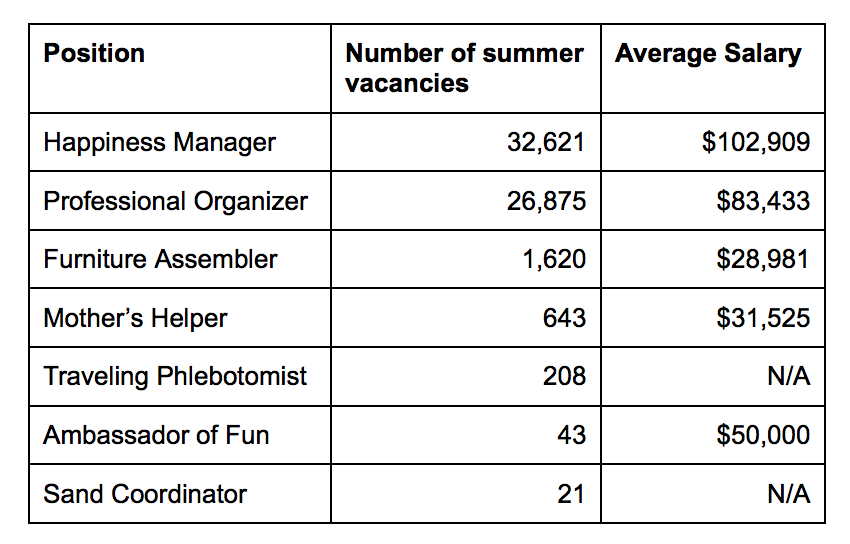 It probably doesn't say anything really good about companies if they view "Happiness Manager" or "Ambassador of Fun" — admittedly buzzword-y sounding job titles, yes — as mere seasonal employment. Shouldn't that be a year-round concern?
Professional organizer making this list — with a decent equivalent salary too! — might show that "Spring Cleaning" has given way to "Summer Cleaning."
What was your first summer job? And what do you think the role of them nowadays should be?
---
Authors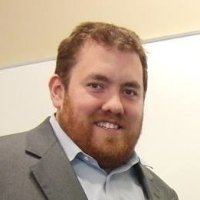 Originally from New York City, Ted Bauer currently lives in Fort Worth, Texas. He's a writer and editor for RecruitingDaily who focuses on leadership, management, HR, recruiting, marketing, and the future of work. His popular blog, The Context of Things, has a simple premise -- how to improve work. Ted has a Bachelors in Psychology from Georgetown and a Masters in Organizational Development from the University of Minnesota. In addition to various blogging and ghost-writing gigs, he's also worked for brands such as McKesson, PBS, ESPN, and more. You can follow Ted on Twitter @tedbauer2003, connect with him on LinkedIn, or reach him on email at [email protected]
Recruit Smarter
Weekly news and industry insights delivered straight to your inbox.