With all this talk emphasizing rare, high-demand tech skills for industries like cloud, AI and cybersecurity, there is one highly in-demand job that has been largely overlooked: recruitment. Are you a single mom with a few gaps in your resume, or is in need of some work flexibility? Recruiting can provide a stable job that allows for high earnings, a flexible schedule, and a sense of fulfillment.
The increased demand for talent combined with historically low retention rates has made recruitment and HR a critical aspect of any functioning business. If you are a single parent on the job hunt, consider broadening your search to include recruiting positions.
Five reasons to consider recruiting:
Recruitment is easy to get into and easy to grow in. It's a profession that many come to after having a career in a different function or field. Best of all, it doesn't require a specialized degree or training. Many companies are willing to provide training for recruiters and hire candidates who may not necessarily have direct experience but are willing to put in the work and learn. This also makes it a great re-entry point for candidates who have a career gap. If you previously worked in tech services before taking a break, you can leverage your understanding of the industry, the jobs and the specialties within it in order to find your first recruitment gig. Keep your long-term career trajectory in mind and specialize as a recruiter in a high-growth field or industry.
Recruitment is in high demand. Companies around the world are struggling to hire and retain employees. Recruiters reach out to potential candidates, screen them for technical and cultural fitness and guide them through interviews with hiring managers. This work is invaluable to businesses, especially in our current job market, as hiring freezes left over from the pandemic lift and companies compete with one another in an aggressive talent market.
Recruiters often work remotely and with flexible hours. These days, most steps of the recruitment process are virtual, many companies have even been allowing their recruiters to work remotely since long before the pandemic. Recruiters typically speak with candidates over the phone, and often conversations take place outside of typical business hours as many candidates job seeking are currently employed. This is ideal for any single parent looking to craft their own schedule or work outside of the usual 9-5.
Recruitment has the potential to be a high paying job. Some recruiters work on a set, salaried basis, but many work on commissions. Typically, when a company hires a candidate they pay search agencies or recruiters a percentage of that hire's base salary. The harder you work, the larger the payout. Recruitment is a job in which you get out of it as much as you put in. 
Lastly, helping companies build great teams and helping candidates land their dream jobs can be deeply rewarding and fulfilling. Recruiters get to help businesses build great teams, as well as connect job seekers to their dream jobs. If you're looking for more than just a job, for a chance to really have an impact on a business and play a critical role in its growth, recruitment is an excellent option.
---
Authors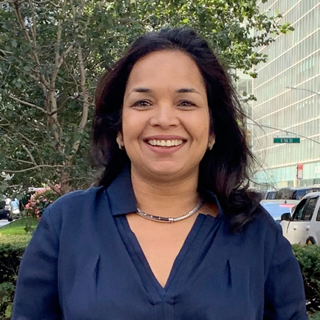 Rena Nigam is the Founder & CEO of Meytier, which she started with the mission to help improve diversity at scale through a technology based approach. She is an entrepreneur focused on building and scaling firms that focus on the re-imagination of businesses through technology. 
Recruit Smarter
Weekly news and industry insights delivered straight to your inbox.