Successful recruiting is about finding the right message at the right time. Even subtle changes to your recruiting materials can attract a different crowd of applicants and help you improve the quality and depth of your talent pool. 
Today, the best employees are looking for businesses that advertise themselves as employee-centric and supportive. Most people want to work for businesses that can improve their work-life balance and value social well-being. 
As a recruiter, you can take advantage of this trend by focusing on social well-being and balance during the recruiting process. 
Benefits of Social Well-Being
Employees around the globe have had enough toxic work environments that undervalue their efforts or disparage their identity. Employees are jumping ship, and are looking for businesses that value social well-being. 
Meeting the demands of today's employees can be tricky. However, creating a supportive work environment can help your business land more talented applicants and find your dream candidates. Better social well-being can also improve your business's brand, too, as everyone wants to buy from a business that values its people. 
Companies that cherish their people are also more open and honest. This can help employees discuss workplace health concerns and improve the lives of all employees. Employees that feel supported will willingly come forward with issues like workplace safety concerns and won't feel intimidated by managers or HR. This can help business leaders run a safer, healthier business and minimize the risk of lawsuits or high staff turnover. 
Survey Your Current Benefits
You can't authentically advertise your business as employee-friendly if you don't have robust benefits and programs that improve social well-being in the workplace. However, that doesn't mean you need to convince the finance department to spend a fortune on new employee wellness programs. Instead, audit your current programs to ensure you're making the most of your current offering. 
If, after surveying your current benefits, you find that your business is behind competitors, you can pitch low-cost benefit programs that target younger employees and have a high ROI. Consider initiatives like: 
Fully/partial gym membership funding

Subscription to apps for meditation/mindfulness

Flexible working hours

Resource/affinity groups at work
Most of these programs only cost a few dollars per employee but make a major impact on your recruiting efforts. Paying for wellness apps or offering flexi-time shows that you care about employee wellbeing, even if you're working on a limited budget. 
Advertising Yourself
Advertising yourself as an employee-centric employer is about more than listing a few perks and benefits at the bottom of a job listing. Your entire listing should prove that your business cares about the health and well-being of your staff. 
Start by writing more inclusive job descriptions. Using language that promotes diversity and inclusion ensures that you gather applications from all demographics. It also shows that you are aware of how a person's background might impact their experience at work. 
Avoid using personal pronouns and reconsider your "values" subheading. Instead, focus on performance-based descriptors and role-specific language. If in doubt, reach out to the department you're hiring for to gather more research so you can write a comprehensive, inclusive advert. 
You should try to publish your job adverts in non-traditional venues, too. Job forum sites like LinkedIn and Indeed will yield hundreds of applicants, but you need to go above and beyond the normal sites if you want to find the right employees. Consider posting to forums like Black Jobs or your state-wide autism society website. These sites help you find employees who are traditionally underrepresented in some fields and can help you exceed your DEI targets. 
Mental Health-Friendly Application Processes 
Applying for a job is a time-consuming, taxing process. Prospective applicants are looking for employers who value their time and will turn away if faced with unnecessarily convoluted forms and questionnaires. 
Revise your recruiting process to become more mental-health-friendly. Start with the basics, and ensure that applicants do not have to re-write any information that is already included on their CV or resume. Make it clear that you are willing to make reasonable accommodations before the applicant begins the process and try to minimize the rounds of interviews that applicants must go through. 
These steps show that you value applicants' time and well-being. A robust, mental-health-friendly process may also save you time, as you won't have to dig through forms or discard unnecessary information every time you open a new application packet. 
Final Thoughts
Businesses that value social well-being appeal to today's applicants and will draw the most talented prospective employees. As a recruiter, you can take advantage of this trend by writing inclusive adverts and highlighting perks like flexible work hours, wellness programs, and affinity groups in your workplace. Try to make the application as straightforward as possible, as your application is a reflection of your entire business. Make sure applicants don't have to repeat information and try to cut down on the number of interview rounds you plan on holding.
---
Authors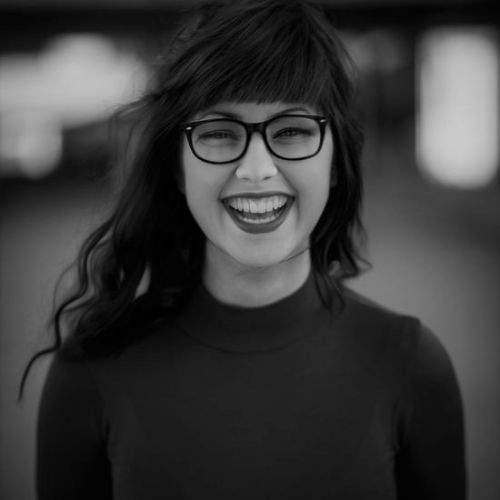 Ainsley Lawrence is a freelance writer from the Pacific Northwest. She is interested in better living through technology and education. She loves traveling to beautiful places and is frequently lost in a mystery podcast.
Recruit Smarter
Weekly news and industry insights delivered straight to your inbox.