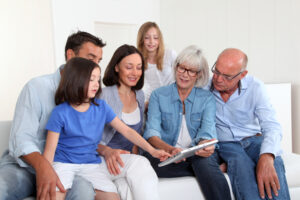 If Gran and Gramps are choosing to opt out of retirement and want to start their own business, chances are they'll need to embrace the current technology to stay afloat. According to a Kauffman Foundation study, approximately 63 percent of small business owners are between 35 and 54 years old. Maybe Grandma is looking to sell her baked goods or perhaps Grandpa loves to garden and dreams of making a profit from his peonies and orange trees.
Whatever the case, you can help by guiding them through the complex tech world you know so well and giving them the tools they need to succeed.
5 Tech Tools So Easy Your Grandparents Can Use Them
5. Trademarkia
The first step to creating a small business is to evaluate if your idea is overused and check that your business name hasn't been taken. Help your grandparents find out if "Sugar Rush Baked Goods" or "Shop to Smell the Roses" are still available. The Trademarkia site is user-friendly and has a larger font design that is easy on older eyes. Show your grandparents how to look up a patent, trademark, domain, or logo to avoid copying someone else's.
4. MailChimp
Never underestimate the power of online marketing. This trendy new way of advertising goods and services doesn't have to be out of your grandparent's reach. If their business plan includes targeting a certain clientele (and it should) then MailChimp (MailChimp.com) is a great choice for easy-to-use email marketing software. Don't let the fancy name discourage grandma and grandpa. Instead, show them how easy it is to create a custom newsletter using pre-made layouts. In the future, they'll be able to adapt their design for their growing number of fans.
3. Shopify
Now, what's good about all this technology if you can't use it to sell? Set up a Shopify account for your grandparents and explain to them that e-commerce is the new thing everyone is talking about. Let them know that even the website boasts that no technical or design experience is necessary to create and maintain an online store. The older generation will have no problem adapting to selling digitally, thanks to technology's goal of avoiding clutter and simplifying online retail. Additionally, they aren't stuck with selling solely online. If they come across a potential customer while out on an errand, they can process a transaction with their iPhone using Shopify Mobile.
2. Wave
Paper and pen accounting and bookkeeping is now a thing of the past. Update Gran and Gramps and show them how much easier and faster it is to do invoicing, accounting, and payroll online. If "Shop to Smell the Roses" takes off, you'll want them to be prepared to send multiple invoices a day and track their employees' payroll. Wave is a great online tool for small businesses owned by seniors because it's meant for companies with 9 employees or less and has an intuitive interface. You can visit the site at WaveApps.com.
1. LinkedIn
LinkedIn might be considered the go-to site for recent grads looking for a job or business professionals trying to reach out to those in their field. However, LinkedIn is also a useful resource for finding new clients and advertising a small business, as Experian notes. Networking is extremely useful when bringing a start-up to life and chances are your grandparents already have a wide array of connections they can get back in touch with on LinkedIn. They can use their past years at a job to their advantage by turning past coworkers into current clients.
---
---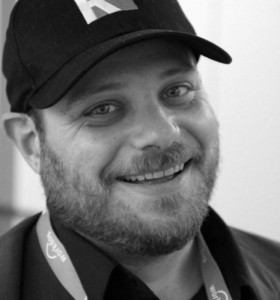 Matt serves as Chief Content Officer and Global Thought Leadership Head for Allegis Global Solutions and is a partner for RecruitingDaily the industry leading online publication for Recruiting and HR Tech. With a unique background that includes HR, blogging and social media, Matt Charney is a key influencer in recruiting and a self-described "kick-butt marketing and communications professional."
Recruit Smarter
Weekly news and industry insights delivered straight to your inbox.