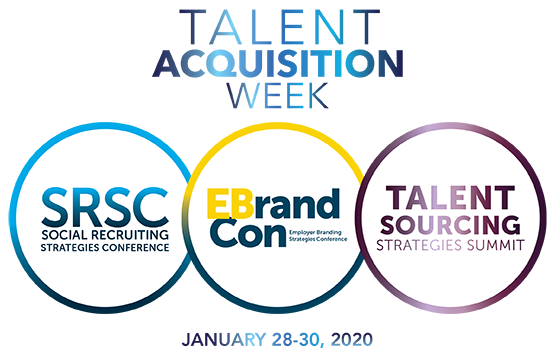 20/20 vision is a term used to express normal visual acuity (the clarity or sharpness of vision) measured at a distance of 20 feet. If you have 20/20 vision, you can see clearly at 20 feet what should normally be seen at that distance. 
Having 20/20 vision doesn't necessarily mean you have perfect vision. 20/20 vision only indicates the sharpness or clarity of vision at a specified distance. Other important vision skills, including peripheral awareness or side vision, eye coordination, depth perception, focusing ability and color vision, all contribute to your overall visual ability.
Salman Rushdie said it well when he wrote, "The only people who see the whole picture are the ones who step outside the frame." We challenge you to step outside your role and see the entire candidate lifecycle.  Looking at the full spectrum may change your mindset and your ability to execute your strategy.  
The goal if TA Week is exactly that – to provide industry professionals with an overall learning opportunity that provides an understanding of the entire value chain from sourcing to onboarding – not just a segmented experience. 
Our 2020 vision takes a step into the future of talent acquisition.
Talent Acquisition Week brings sourcing, recruiting, and employer branding strategies together in San Francisco to provide you with the most comprehensive conference experience – providing clarity to your outlook of the entire value chain of the candidate life cycle.
Start the new year with a fresh mindset and outlook at #TA_Week.  The Talent Sourcing Strategies Summit, Social Recruiting Strategies Conference, and Employer Branding Strategies Conference will all be hosted January 28-30th in San Francisco – offering the latest case studies, trends, and solutions to power your overall talent acquisition strategy with focus, depth, and awareness for true acuity. 
To help you see why attending TA_Week San Francisco should be on your calendar, here's a list of 10 reasons to be there: 
Top 10 reasons to attend TA Week this January: 
INNOVATE

OR DIE. Okay, this sounds harsh but really, we all know learning and talking to others about what they're doing (and what you're doing) is the best way to keep you on top of your game.
LEAVE WITH THE LATEST, MOST RELEVANT

RECRUITING AND TECHNOLOGY TRENDS.  It can be difficult keeping up with what's happening with talent acquisition in the outside world when you get so entrenched in your work.  You'll be able to demo top talent tech to win talent in a candidate-centric market. 
SHARE 3 DAYS WORTH OF TAKEAWAYS

WITH YOUR COLLEAGUES. You'll leave with a list of practical ideas and takeaways so you can hit the ground running once you're back at your desk. Missed a talk? Recorded talks and speaker presentations are available to download and review at your leisure.
HANDS-ON

WORKSHOPS

WILL EQUIP YOU WITH

FRAMEWORKS AND TEMPLATES

YOU CAN INTEGRATE INTO YOUR STRATEGY.  Attending these classroom-style, intensive workshops is an effective way to dive into the most challenging topics around recruiting training and strategy. 
NOBODY

NETWORKS

QUITE LIKE RECRUITERS.  Let's face it — networking is your job. The value of face-to-face connections is realized at #TA_Week. Network with other recruitment companies to increase your personal brand, your recruiter brand. and ultimately, your success in talent acquisition.
OUR

SPEAKERS

BRING CASE STUDIES

TO ADDRESS YOUR CHALLENGES. We vet our case studies to make sure they address on-the-ground challenges of talent acquisition that impact your bottom line.
GREAT CONTENT

YOU CAN RELATE TO AND LEARN FROM. You've probably been to a number of employer branding conferences where you're inundated with product pitches. Not at TA Week. Our speakers are here to teach you the how-to of social recruiting initiatives that increase hiring results.
EXPAND

YOUR PERSONAL BRAND AND CAREER OPPORTUNITIES. You came, you saw, and you left, with a refreshed outlook on your brand as a sourcer/recruiter/marketer, and a great connection or a job opportunity for yourself.  A lot can happen in a week…
SAN FRANCISCO

.  I hate to say it but come on, San Francisco in January!?  Escape your winter wonderland for an amazing week in this beloved city! 

 

BECOME A

PART OF THE TRIBE

. It is a small world…in the talent acquisition community.  Luckily, there is so much support and inclusion that once you attend a Talent Acquisition Week event, you'll become a part of

#SRSCtribe

and gain a network of resources and a community of supporters.
Learn more here or contact Jessica Vargas for more information at 619-597-7315 or [email protected].  Ask Jessica about Early Bird and Group discounts! 
Talent Acquisition Week is presented by GSMI, a leader in professional educational events and trade shows. GSMI is an approved provider for HR recertification credits through HRCI and an approved provider of SHRM PDCs. 
---
Authors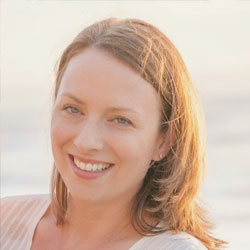 Kara Mignanelli is a forward-thinking business leader with diverse experience in small business management and conference and trade show management. Currently, in her dual roles Kara oversees numerous aspects of GSMI's business, including human resources and event production. She has over 15 years of event management experience, which includes creating and executing multiple successful professional events including the Governance, Risk Management and Compliance Summit (GRC), Social Recruiting Strategies Conferences (#SRSC) and Employer Branding Strategies Conference (#EBrandCon).  In her role as SVP of People & General Counsel, she is also responsible for all aspects of the company's legal and HR needs. She has cross-functional experience in multiple areas including litigation, compliance, social media, privacy, employment law, intellectual property, estate planning, corporate formation, and risk management. Kara obtained a Bachelor's Degree in Political Science from Rutgers University, a Juris Doctorate from Golden Gate University School of Law, and is a licensed member of the State Bar of California.  Kara resides in San Diego, CA where she enjoys yoga, travel and spending time at the beach with her husband and two beautiful boys.
Recruit Smarter
Weekly news and industry insights delivered straight to your inbox.