Headlines in Talent Acquisition
Last Friday's Jobs report has swarmed newswires with a plethora of predictions about where the US employment market and US economic conditions are headed. Here, we digest key data as reported by the US Department of Labor, along with some predictions about what this most recent set of data might mean:
Overall, hiring increased in most major sectors, most notably health care and white-collar firms.
In all, 196,000 new jobs were created, an encouraging boost from a startlingly low February report that rattled some analysts enough to predict an impending slow-down in growth and jobs, vs a "blip." However, March outcomes exceeded the 179,000 number forecasted in surveys by the news source, MarketWatch. So back to February "blip" we go.
The influx of new jobs appears to have kept the unemployment rate near a 50-year low of 3.8%, as reported by the Labor Department.
Despite how job layoff numbers surged 35%, we also find this: Most firms still cite chief complaint as a continued shortage of skilled labor.
Competitive recruitment issues remain widespread, with the majority of TA paddling crowded waters. In light of these data sets, we remind readers of some reported solutions, such as:
The Fed
With the Federal Reserve scheduled to meet in less than two weeks, on May 1, and soon again on June 19, 2019, for purposes of deciding to raise, cut or keep interest rates the same; some speculate that these low unemployment and strong job numbers could translate into upcoming rate hike increases — and, hence, borrowing costs.
However, the Fed Reserve committee announced last month no rate hike at its March 20, 2019 meeting – as well as no foreseeable rate hikes for the remainder of 2019.
While there is no guarantee that this signal to keep borrowing rates steady will be realized; it still appears prudent in an environment of 2.25-2.5% interest rates to draft a few shopping lists.
Think: HR Tech to boost HR productivity, Staffing Firms to help with challenging job openings, Professional Development & Conferences to bolster skill sets, and a sundry of other means for boosting TA recruitment, retention, & organization brand, when planning Fiscal 2020 budgets.
Wage Increases at Bank of America and Target
Bank of America has announced it will raise its minimum wage to $20 per hour over a two-year period. The company says that the hourly minimum wage will increase to $17, continuing in increments over the next two years until it reaches $20 in 2021. The current minimum wage rate is $15 an hour. BOA says this is part of the company's commitment to employees as well as delivering sustainable, responsible growth through competitive benefits and programs that support the diverse needs of its 205,000+ employees.
In the same week Bank of America announced its minimum wage hike, Target also announced a wage hike for its workers. By summer, workers will receive a minimum wage of $13 an hour, a $1 increase from its current minimum wage of $12 hourly.
First Advantage
First Advantage, a global leader in the background check and drug screening solutions, today released the second report in its five-part series exploring the state of the industry in 2019. The report, U.S. Product Trends, and Insights focuses exclusively on US practices and:
Examines how companies are using background screening to recruit, engage and retain workers;

Considers how, why and the different types of information that organizations seek to learn about potential employees.
Drawing on results, First Advantage highlighted five key trends:
Some crimes

(i.e., DUI)

are trending toward greater tolerance, provided it does not impact the applicant's ability to perform on the job

, when best-in-class companies review criteria for handling returned criminal records.

Retail received the highest drug positivity rate of any industry

(7%),

substantially higher than the average

across industries (3.9%).

The

leading cause of drug positives on returned tests is marijuana

(79%), though most companies (64%) said they would not/could not hire an applicant that tested positive for the drug.

The vast majority of criminal searches are completed in one day

(91%), helping to promote faster screening time.

A notable decline in "missing candidate information" (21%) reinforces report delivery time and offers an overall better candidate experience.
To support these conclusions, First Advantage explored criminal, verifications and wellness search activity across the country. For the criminal portion, this included conviction return rate by state, age, category type, and action. This analysis discovered that job candidates from 18 to 27 years old have the highest recorded conviction rate, followed closely by those ranging in age from 28 to 37.
The U.S. Product Trends and Insights report is available now for a limited time on a complimentary basis at: http://learn.fadv.com/2019TopScreeningTrendsPart2.
IBM
IBM has announced that its AI-backed employee retention predictive attrition software can predict when employees are going to quit, with 85% accuracy (source link here: CNBC) The tool already is used and sold by the company to help retain employees. IBM reports that with their AI software, they have already been able to pre-empt employees on verge of quitting, in turn, boosting retention and savings of approximately $300 million.
Loxo
Loxo, a leader in the emerging web 3.0 era, has introduced a stunning new version of their AI recruiting platform while also announcing a completely free plan. Loxo, a best-in-class enterprise recruiting SaaS company, specializes in using AI and machine learning to help drive better recruiting decisions. The Loxo platform also creates a unified and seamless experience by combining the features that recruiters need on a daily basis such as: ATS, CRM, email automation, SMS texting, VoIP calling, personal contact information and candidate sourcing automation.
Just one look at their new developments and TA professionals may see why Tim Sackett, Top 10 Global HR Influencer, President HRU Technical Resources, and President Association of Talent Acquisition Professionals, asserts his choice of Loxo over nearly 1,100 other choices for applicant tracking systems in the marketplace:
New Product Design:

Redesigned user interfaces (UI) and user experience (UX) to deliver a product that streamlines users' workflow.

AI Enhancements:

Users can adjust the criteria in their own private database and receive recommendations for the best candidates. AI can be custom tailored for each organization on the Enterprise plan.

Email Automation:

Drip marketing campaigns to nurture talent communities, engage passive talent, manage recruitment marketing, or generate new business development and top of funnel sales pipeline.

SMS Text Messaging:

Send SMS text messages directly from the platform as standalone messages, as part of integrated text and email campaigns, or both.

Find Personal Contact Information:

Find both personal and work phone and email from inside Loxo, giving recruiters multiple options to engage new prospects, while having centralized historical communications

Reporting Analytics:

Real-time analytics and Key Performance Indicators (KPI's) are available in the management dashboard. Enterprise customers have the option to add custom reporting or integrate with external systems.
Capital Investments, Mergers & Acquisitions
Kazoo
YouEarnedIt and HighGround, the market's leading HR engagement and performance SaaS company, announces that each business will unite under a new brand: Kazoo. The comprehensive rebrand reflects a collective commitment to delivering an integrated people management solution.
What does Kazoo offer now, as YouEarnedIt and HighGround combine expertise, talent, and platforms? Kazoo proposes to:
increase productivity, retention, and revenue

enable companies to build purpose-driven cultures of high engagement and high performance.
How does Kazoo achieve these purposes?
By bringing three features into one easy-to-use platform:
Surveys

feature that offers three flexible survey functionalities —

eNPS, Pulse, and Custom Questions — to help companies create a culture of continuous, real-time feedback. As such, Kazoo empowers organizations with

fast and anonymous ways to capture and act on the voice of the employee.

Recognition and Rewards

feature that allows companies to build strong cultures by

revealing and recognizing the positive work happening

within their organizations. This intuitive, peer-to-peer platform is available for employees on the go, with both iOS and Android mobile apps, that

make it easy for companies to showcase meaning and purpose of work, and to help employees celebrate achievements at work with:

Real-time recognition sent between employees, managers, and executives

Incentives to promote behaviors and business results

Engagement insights to inform managers

Powerful rewards engine to deliver custom products, gift cards, experiences, and charitable giving

Continuous Performance Management

feature that

proactively helps e

mployees set goals that align with larger, company-wide initiatives.

Simply put, teams have ability to track and applaud success together, enabling everyone to see the value of their contributions — and to stay motivated to do great work — in real time from any device.

Even better

: Winning teams are propelled by using continuous feedback to foster collaboration, innovation, and growth. Kazoo's Feedback & Check-Ins help organizations shift

from

annual, backward-looking performance appraisals

to

real-time, development-focused conversations – not only between employees and managers but peers as well.
OneDigital
Human resources and benefits consultancy organization, OneDigital Health and Benefits, announces it has acquiredNorthwestern Benefit, the largest privately held benefits broker in Georgia.  OneDigital is in process of carrying out an aggressive acquisition strategy, completing 28 deals in 2018, as well as five in 2019 thus far. Its recent acquisitions have included consulting firms Paradigm Group, Cherry Creek Benefits, and Veritas Risk Services. OneDigital's rapid expansion last year boosted annual revenue by $100 million in 2018, reaching $400 million. OneDigital's core offerings now include strategic benefit advisory services, analytics, compliance support, human resources management technology, and insurance broking. The Atlanta-based firm has more than 80 offices in the United States.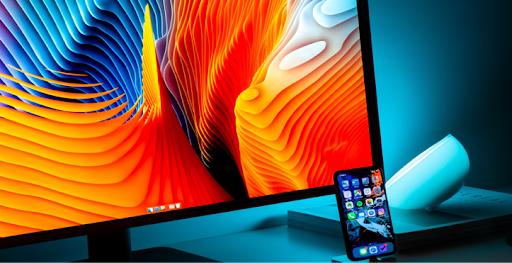 Upcoming Conferences
WOMEN IN HR TECHNOLOGY SUMMIT IN ASIA:
MAY 8, 2019, Suntec Singapore Convention & Exhibition Centre; Singapore
HRM Asia and parent company LRP Media Group, a diversified media publishing powerhouse and well-respected frontrunner in education and human resources markets, announce their first-ever Women in HR Technology Summit in Asia. The Summit will be held on the first day of HR Festival Asia, which takes place May 8-9, 2019 at the Suntec Singapore Convention & Exhibition Centre.
Jeanne Achille, founder, and CEO of The Devon Group and chair of the annual Women in HR Technology Summit at the U.S. HR Technology Conference & Exposition will deliver the opening address for the Summit. Also presenting will be:
Cecile Alper-Leroux,

vice president of Human Capital Management Innovation at

Ultimate Software

;

Kylie Baullo

, vice president, Client Services,

Asia Pacific for ADP

;

Anthea Collier

, managing director,

Asia Pacific for Randstad Sourceright

;

Jasie Fon

, general manager,

ASEAN for Workday

;

Dr. Jaclyn Lee

, Chief HR Officer,

Singapore University of Technology and Design

;

Philippa (Pip) Penfold

, vice president, People & Strategy,

PeopleWave

;

Siew Choo Soh

, managing director and Head of Consumer Banking & Big Data Analytics Technology for

DBS Bank

.
The Summit will explore a multitude of topics, including data and analytics, diversity and inclusion, women's participation in STEM, leadership development, performance management and more. In addition to the Women in HR Technology Summit, the HR Festival Asia 2019 will include tracks considering HR and digital transformation, talent management and development, workforce innovation and recruiting, as well as a showcase of over 120 HR technologies and service providers on the expo floor.
Details available at http://www.hrfestivalasia.com.
INDEED INTERACTIVE: MAY 13-15, 2019 IN AUSTIN, TX
Why you should attend: Indeed Interactive provides fresh angles and industry viewpoints on data insights, productive rejuvenation and cost savings thanks to unique speakers who offer creative tactics and practical tools. While attending you'll receive hands-on experience, networking opportunities, and big inspiration.
RECRUITCON 2019: MAY 5-8, 2019 IN AUSTIN, TX
Why you should attend: This event continuously helps talent acquisition and management executives and leaders discover new and emerging recruiting practices. Additionally, RecruitCon offers access to new-tech, cutting-edge analytics, which streamlines hiring as a process and delivers data as a foundation for decision making.
UNLEASH AMERICA 2019: MAY 14-15 IN LAS VEGAS, NV
Why you should attend: Leaders, innovators, and influencers will gather for UNLEASH America 2019. These individuals will learn how to transform organizations and identify and apply the right technologies. This event will dive into the simplifications and time savings of AI and machine learning, offering professionals room to focus on employee experience, learning, wellbeing and culture crafting. It will explore how blockchain can be used for safer, more secure information transfer and how HR systems are being implemented for transparency, honesty, and autonomy.
Why you should attend:  A full day of learning, workshop, and training with sourcing leader Shally Steckerl, Ronnie Bratcher, Sarah Goldberg, Holly Mallowes, and Brian Fink.  All for a cause!  RecruitingDaily and The Sourcing Institute have joined forces to bring much-needed awareness to a great cause. TSIF helps to reduce unemployment by providing sourcing & recruiting education to military veterans, spouses of active military, and disabled individuals.  All Info Available HERE.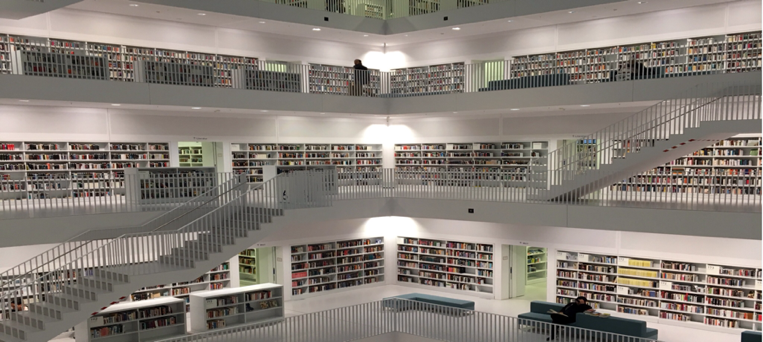 People and Places on the Move
Blink Health, the pharmacy app that makes prescription drugs more affordable, announces that Madan Nagaldinne has joined the company as Chief People Officer. Nagaldinne is an internationally-renowned human resources leader known for successfully hyper-scaling growth at companies including Amazon, Facebook and Compass. He will play a critical role in attracting top-tier talent, creating an inspiring culture and developing Blink's workforce into the most innovative in the industry.
Andrea Ebbitt, vice president, talent strategy and development with Cooper Standard Automotive Inc. has been recognized by Crain's Detroit Business in their accolade list of Notable Women in Human Resources. Ebbitt has 30 years of human resources experience in the automotive industry and is helping Cooper Standard enhance its talent management initiatives. The firm said under her direction it has launched several key initiatives, such as the Cooper Standard University, an enhanced performance management process and on-boarding program.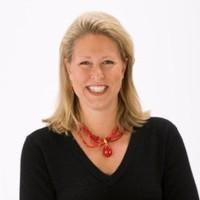 Equifax has named Carla J. Chaney as its new Chief Human Resources Officer, replacing Coretha M. Rushing who is retiring after 13 years with the company. Chaney is a human resources leader with more than 20 years of experience and joins Equifax from Graphic Packaging International where she served as executive vice president of human resources and communications. In her role, based at the company's Atlanta headquarters and reporting directly to the CEO, Chaney will have global responsibility for the human resources center of excellence, which includes human resources operations, talent management, total rewards and community affairs.
FanDuel Group announces that Lainie Cooney will join the company in the newly created role of Chief People Officer. Cooney will lead the development and execution of the company's global people strategy, reporting to FanDuel Group CEO Matt King. Cooney brings more than 25 years of experience designing and executing human resource strategies, with a focus on operational excellence, change management, talent acquisition, and performance management. She most recently served as Chief Human Resources Officer for Blue Apron.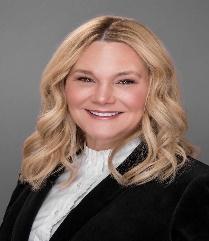 MedeAnalytics, a leader in healthcare analytics, announces appointment of Melissa Green Dexter as Vice President of Human Resources. Specializing in corporate restructuring, organizational development and human capital management, Dexter will be responsible for HR operations, facilities and administration at MedeAnalytics—as well as benefits, talent management and employee engagement.
Transaction Data Systems (TDS), parent company of the Rx30 and Computer-Rx pharmacy management systems, announces that Maureen Brennan has been named the company's Chief People Officer (CPO). Brennan will lead this new function for the company providing oversight of human resources, including executive, leadership and associate development, compensation, benefits and designing strategies to attract world class talent for TDS, the leading provider of technology solutions for independent and community pharmacies.
Veracode a leading provider in application security testing (AST), has announced that Catherine Reid has joined the Veracode team as Chief Human Resources Officer. Reid brings more than 15 years of experience in developing and executing talent management strategies and managing complex HR operations in global organizations. Reid will report to Chief Executive Officer Sam King and is responsible for guiding HR best practices, partnering with leaders across the organization to foster collaborative relationships between global offices, and leading the effort to attract and retain highly qualified global talent.
What news would you like to share with us for upcoming weekly news updates? Contact us at [email protected]
---
Authors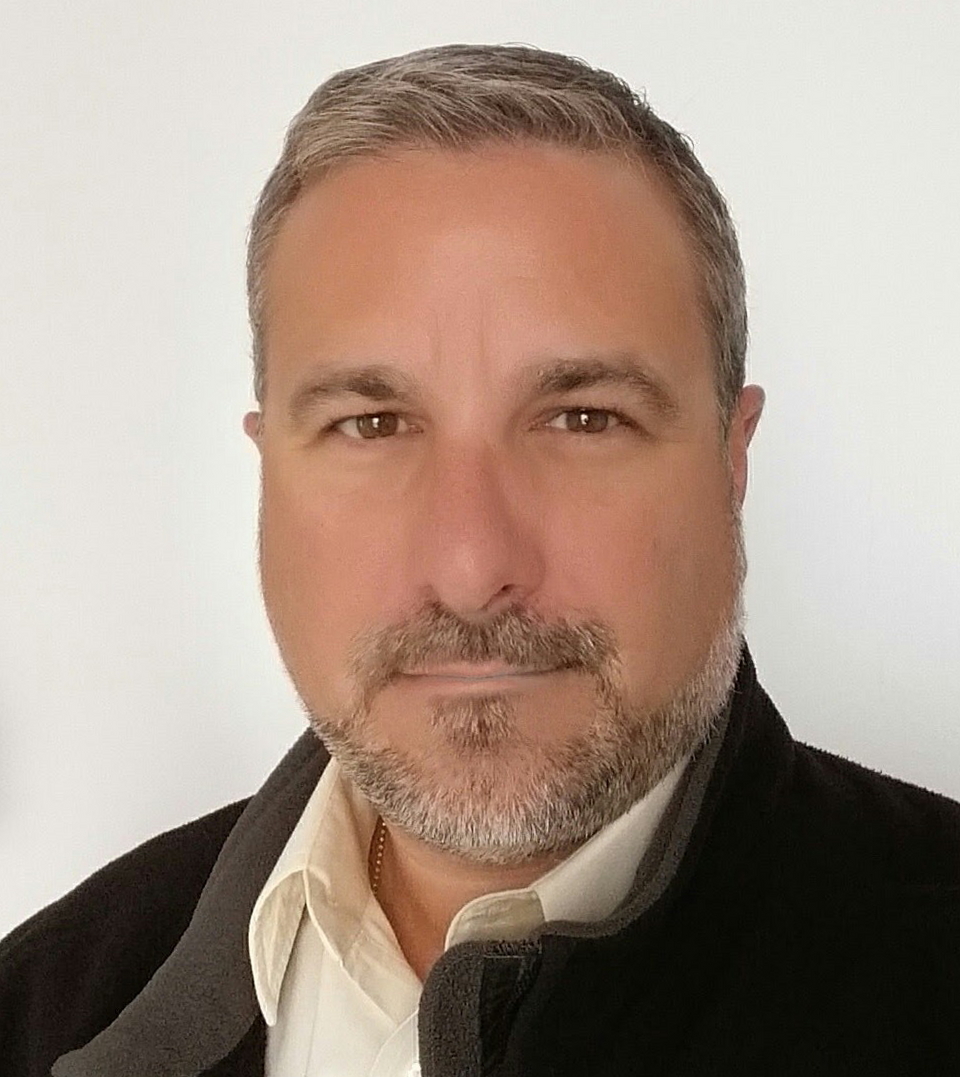 CEO/Founder RecruitingDaily and avid skier, coach and avid father of two trying to keep up with my altruistic wife. Producing at the sweet spot talent acquisition to create great content for the living breathing human beings in recruiting and hiring. I try to ease the biggest to smallest problems from start-ups to enterprise. Founder of RecruitingDaily and our merry band of rabble-rousers.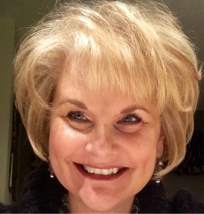 Maribeth Parot Juraska Ed.D. Staff writer for RecruitingDaily who is both a former Training & Development Director and Professor/Director of teacher-candidate preparation. She has conducted research on multiple themes in T&D/Education, writing and presenting in areas of andragogy, performance assessment, candidate training, diversity, inclusion, and social justice. She's now a writer/contributor and spends free time scoffing at cold winters and decaf coffee.
Recruit Smarter
Weekly news and industry insights delivered straight to your inbox.