For recruitment professionals, finding talent that can contribute to the company can be challenging — even more so if you're on a low budget. If you find yourself in this situation, here are a few tips for setting up a recruitment marketing strategy on a budget.
Use Virtual Recruitment Strategies
One of the most incredible things about the 21st century is the ability to get to know potential hires online instead of face-to-face. Even artificial intelligence tools are developing to help recruiters find hires online.
Using your business's online resources is a great way to spread the word about openings and recruitment opportunities. Here are some tips for utilizing your online recruiting resources.
Your Website
Every organization needs a presence online nowadays. In addition to being a place to tell people about your workplace, websites are also a great way to attract potential hires on a budget. It can be as easy as creating a "careers" page on the site and adding descriptions of available positions along with your contact information.
If you have the budget and want to take your online recruitment strategy a step further, you can set up a recruitment website for your company. This can maximize your exposure and call attention to your job openings.
When creating your recruitment website, remember to use a strong branding message that gets your needs in a potential hire across. Be clear about what kinds of positions you have open and what benefits they could earn.
Job Search Websites
Job search websites like Indeed and Monster can be great tools when searching for potential hires. These websites allow people looking for a new job or career path to search for opportunities, but they can also help with your recruitment marketing strategy.
They are simple to use for employers, too. First, create an account on the job search website of your choice. The next step is to set up your employer account and page so potential hires can see your positions. Most job search websites allow you to use features like filters and screening questions to make it easier to find suitable candidates.
Social Media Recruiting
Social media is everywhere in today's world, which can make it a handy tool for recruiters. If you have a social media page on Linkedin or Facebook, there is a perfect opportunity to advertise your open positions. Remember to be active on these pages so potential recruits know you're still interested in filling positions.
If you have the time and your budget is not too low, you can also start a web advertising campaign using Google and partner companies' websites. This can be a complicated process, however — you should determine whether it would be worth it first.
Virtual Events
Hosting a virtual recruiting event like a virtual job fair or presentation is one of the best ways to get to know potential hires face-to-face without traveling. They are also a great way to reach out to as many people as possible. Flourishing your online presence is very important to boosting your recruitment marketing strategy.
Make event panels simple and fun while still talking about the critical points of your workplace and why candidates should choose to work with you. Encourage questions so they feel like everyone can participate.
After the event, you can follow up with potential candidates by asking them for their emails and keeping in touch. This is an excellent way to show you're actively interested in them for the positions.
In-Person Events and Promotions
While there are many advantages to virtual recruiting strategies, there's still something unique about good old-fashioned in-person recruiting. While this might be difficult, there are still ways to meet people face-to-face, depending on your budget.
Remember to promote your opportunities, values and why potential hires should choose you to work with. Even something like the company's credit score can be an asset. Make sure you can answer any questions they might have.
Recruiting events can be a great way to meet and get to know potential hires. While you might not have the budget to host your event, you can also participate in a job fair to find new talents. RecruitingDaily is planning a few in-person events throughout the year, you should check them out!
If the business doesn't give you much money for travel, try to find a job fair closer to you.
Develop Your Recruitment Marketing Strategy
While developing a recruitment marketing strategy on a budget can be challenging, it's perfectly doable using modern-day tools. Using virtual and in-person methods is the best way to find potential hires.
---
Authors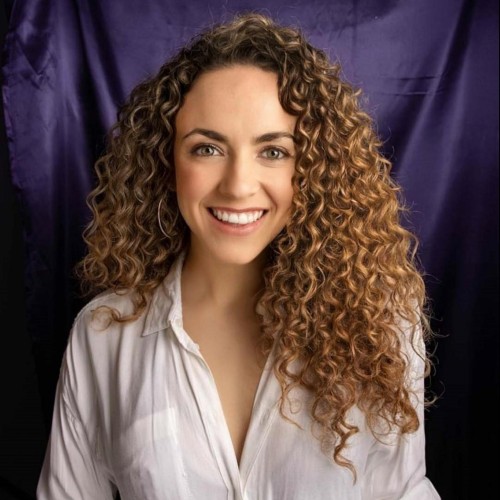 Devin Partida is a business technology and talent recruitment writer. She is also the Editor-in-Chief of ReHack.com. 
Recruit Smarter
Weekly news and industry insights delivered straight to your inbox.