A recent analysis from Deloitte found that 83 percent of surveyed companies suffered from "low people analytics maturity." The same report described existing data tools as "under-equipped to identify potential problems and solutions" in talent acquisition processes. These challenges can be addressed by embedding cutting-edge visualization software directly into a client's ATS, and providing custom training in industry-standard business visualization to establish a common language for graphs, diagrams and tables.
This dual approach democratizes access to data so that entire teams are empowered to discover and communicate strategic insights using business visualizations that everyone can understand.
This low analytics maturity is not the fault of individual teams. In the majority of organizations that I have worked with, TA is given neither the tools nor the training to engage with data in a way that truly drives insight.
The Quarterly Business Review
We've all been there: your company's leadership team invites you to present at the Quarterly Business Review. This is your moment to showcase your ability to use data to create strategic insights.
You go to your ATS for ideas, but unfortunately the visualizations you find there aren't of much help. That's because while all applicant tracking systems provide dashboard reporting, these charts are designed to meet the needs of the greatest number of customers.
They do not reflect your unique processes in a way that would produce visuals you can simply plug into a presentation. Worse, the charts themselves aren't built with graphic design best practice: colors are used arbitrarily, labels are crowded out of view and nothing can be customized to your preferences.
So your ATS user admin spends hours creating complicated reports and exporting that data into Excel. Once there, myriad data integrity issues reveal themselves. Your team spends more hours addressing inconsistencies until the data meets expectations.
Then you spend even more hours going back and forth with an analyst trying to figure out which charts will make the most sense. A pie chart? A donut chart? A 3D pie chart? There are too many options, and nobody on your team can articulate why one choice is better than another.
What could have been an opportunity to craft strategic insights is turning into an anxiety-producing mess. It's eating up far more time than you have available, and since you only have to do this once every three months, you never get to the point where any of this is easy.
I've certainly been there. I've been that User Admin ironing out discrepancies for days until my data was clean. And I've been that Director spending hours agonizing over which charts to include.
When I finally presented my data to the executive team, too much of their attention was spent deciphering how I had represented the data—choices that had made so much sense to me when rehearsing the presentation the night before.
Soon the audience I had hoped to impress was pointing out ambiguities and anomalies. By the time we were finished, any strategic insights I had carried into the room were marred by a general distrust of the data. And there is no faster way to lose C-Suite credibility than to present suspect data.
From my work with clients, I know this is a common story. Every quarter, organizations big and small squander countless hours extracting data from their ATS, addressing data integrity issues, and guessing at which graphs, diagrams and tables they should include in their presentations.
But there is an even larger loss: by investing so much time and energy into producing data that won't raise alarms, the general attitude towards data becomes fear-based. A conversation that should be centered around creatively engaging data degenerates into merely delivering results that won't rock the boat.
What if you were able to spend the majority of your time interpreting data instead of cleaning it? What if your visualizations were so robust and so consistent that you were free to tell stories with your data, stories that revealed fresh strategic insights?
Business Intelligence Automation
The answer to this conundrum lies with business intelligence automation. The tool we use to achieve this is Microsoft Power BI. Don't worry if you've never heard of Power BI: it's only been commercially available for about five years. The good news is that if you can do it manually in Excel, you can automate it in Power BI.
Power BI is leveling the playing field, giving companies of all sizes the ability to process huge amounts of data. However, only larger organizations currently have the resources to support a full-time Power BI analyst, and many of these analysts are overwhelmed with requests from multiple departments. Very few have a background in Talent Acquisition, or training in data visualization best practice.
The Executive Dashboard
Power BI can be directly embedded into your ATS, completely automating your reporting and data visualizations. Everything you used to create in Excel would now be live, automated and instantly available.
Since crunching the numbers and creating visualizations have been automated, each member of your team can now explore patterns and trends independently, helping your company mine the gold of your talent acquisition data.
Never again will you arrive at a Quarterly Business Review with suspect data or inconclusive visualizations. Automation does a lot more than just allow you to survive a QBR. This shifts the conversation away from fear-based compliance to enthusiastic adoption.
And that's what we really need to thrive with data: not just a few people at the top driving the conversation, but everyone involved with data in a meaningful way. This is only possible with intelligent automation and consistent design.
---
Authors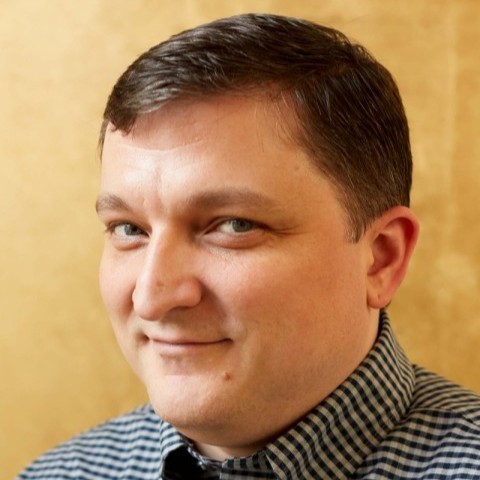 Alex is the founder and CEO of Integral Recruiting Design, a boutique consulting firm that helps iCIMS customers get the most out of their recruiting technology. An iCIMS-certified expert, his contributions to the iCIMS community earned him the iCIMS Innovator of the Year award in 2021.
Recruit Smarter
Weekly news and industry insights delivered straight to your inbox.