Chapter II: His Master's Voice — The New HR Echo Chamber
Second of three parts
Perhaps the most dystopian view of the future I've seen came from a somewhat macabre experiment earlier this year, where two Google Home devices were synched to respond to each other. The results were like something out of a Beckett play, or a Phillip Dick novel – it was machine learning, in real time, and it took less than three days before these two IOT devices were trying to convince the other that they were, in fact, human.
That we sit somewhere between SkyNet (er, Alphabet, Inc.) and RoboCop (the first use of a police robot to end a shootout with deadly force occurred last summer during the Dallas sniper attack) is, for lack of a better phrase, scary as hell. That said, a lot of how we interact with machines in the future – HR or otherwise – will be with our voices, and we will soon develop a fundamental expectation that these devices respond with some reasonable proximity of humanity.
Mary Meeker's annual Internet Trends report detailed the increasing ubiquity of the Amazon Echo, perhaps the most prominent early entry into what she refers to as "The Voice Based Front End." That front end, and its move from margins to mainstream adoption, should have a profound impact on the future of talent technology tomorrow.
While Cortana, Microsoft's entry into the market, will almost certainly become a core part of the LinkedIn/Office 365 user interface, likely integrated with Skype into a single application – whether that's pre-recorded screening questions or simply transforming talk into text across an enterprise instance. This road map seems to already be developing, as Skype's new UI/UX suggests a head to head battle with G Suite for the future of the workplace.
That said, Amazon has clearly laid the foundation for the future of how we interact with machines at home – and its remarkable growth only underscores what should be an ubiquitous feature set for any candidate or employee facing technology within the next 3-5 years.
Coming to HR: Machine learning voice systems
This adoption should be mutually beneficial – employees will be able to communicate with an enterprise machine learning instance that acts simultaneously as a repository for institutional knowledge (think SharePoint on speed) to increase productivity, foster collaboration and personalized experiences (which should, according to the Hawthorne experiments, dramatically increase employee engagement).
On the other hand, machine learning-based voice systems deployed across the enterprise should replace HR's most manual and repetitive tasks, such as benefits enrollment, exit interviews and performance reviews. This will allow HR business partners and recruiters alike to spend more time on high touch, personalized interactions with employees that are more meaningful than manual, the sort of situational and dynamic work that requires EI, not AI – and ends with better outcomes for everyone.
Similarly, as employees use voice activated systems to do things like clock in and out, retrieve information, interact with their computers and even replace key cards and password generators through unique voice based identifiers, employers will be able to keep a much closer watch than ever on their employees – which could be good or bad.
Inevitably, some departments will use these as voice enabled spyware, monitoring or recording workplace conversations and interactions in real time, with or without employee consent (spoiler alert: it's going to be without it). This will have great utility in things like ER investigations, but even the most white collar jobs at the bluest of blue chip companies will become, functionally, call center positions.
When convenience outweighs privacy
There will be no expectation of workplace privacy, but like any PII aggregator, if the convenience of such technology outweighs the implicit privacy concerns of workers (the model of all "free" software), then history tells us employees, like consumers, will gladly make this trade.
Meeker suggests that as of last month, Amazon's Alexa had already accumulated 17,000 downloadable skills. These range from the asinine ("Alexa, be mean to [insert name here]") to the amazing ("Alexa, tell me how long it will take me to get to work for the first meeting on my calendar").
As of this writing, I could find only one HR Technology vendor with a skill on this veritable app store – an Alexa powered job search from ZipRecruiter, a company that's always been more B2C in its orientation than most of its counterparts (see: every commercial after 3 am).
The next generation of Echo, with built in video and calling capabilities, should see a proliferation of integrations or instances with things like on-demand interviewing providers, voiced-based apply (in fact, SmartRecruiters has already developed a version of this, although I could not find that it's been publicly released yet, the company has confirmed that it is actively developing and iterating this capability) and likely, company reviews and employer branding based skills.
"Alexa, tell me what working at GE is like," for instance, could pull up Glassdoor reviews, employee testimonials, or real time hiring and attrition data. Similarly, sourcing, screening and selection could easily be expedited through voice, instead of text, based processes.
It's coming sooner than you think
All it's going to take is development resources from HR Technology vendors and end user adoption, like all talent tech, but the latter case looks as if it's already becoming a given, which, in turn, should lead to a proliferation of Skills based offerings from various vendors (or in Google's case, likely a one stop shop via Google Home, which already has far more sophisticated searching and matching abilities than Amazon).
Look, a year ago I would probably have dismissed this as one of those specious and suspect fads, but in the quest to increase individual recruiter productivity, improve candidate experience and close the feedback loop, this is the new social recruiting – only this time, it's actually going to be more than some BS buzzwords.
In my mind, the question isn't "if," but when. And the probable answer is sooner than you think.
Can you hear me now?
Did you miss Part I of this series? Check out The State of Internet for Recruiting and Hiring.
---
---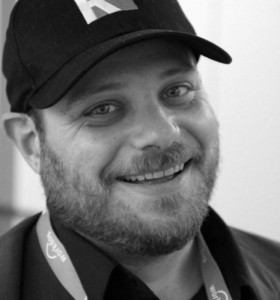 Matt serves as Chief Content Officer and Global Thought Leadership Head for Allegis Global Solutions and is a partner for RecruitingDaily the industry leading online publication for Recruiting and HR Tech. With a unique background that includes HR, blogging and social media, Matt Charney is a key influencer in recruiting and a self-described "kick-butt marketing and communications professional."
Recruit Smarter
Weekly news and industry insights delivered straight to your inbox.