Originally launched as a "freemium" offering, SmartRecruiters filled a significant capability gap in an industry long dominated by expensive, Tier One offerings like Oracle, SAP or IBM. With its plug and play capabilities, intuitive UI/UX and variable pricing model, the company could quickly gain a foothold (and a bunch of fans) by democratizing access to enterprise grade ATS technologies.
The "pay as you go" model wasn't revolutionary, but for an industry that relies on long term contracts, intensive implementations and complex data governance and security, SmartRecruiters move proved disruptive enough to cement its position at the forefront of the recruiting technology market.
The company, of course, has subsequently evolved, embracing a more traditional pricing model and adopting traditional contracts instead of charging for data, but the flexibility and scalability engineered into the original platform has allowed SmartRecruiters to develop new features and functions, roll out product updates and expand its offerings much more quickly than its more established competitors.
The result is a software suite that's not only picking up customers at one of the fastest clips in the HR Technology Industry, but a platform that's evolving more quickly than almost any of its counterparts.
This is because SmartRecruiters occupies an interesting (and enviable) niche between the staggering number of startups entering the space, and the enterprise players who have historically dominated the market. This means that the company often feels and functions a lot like the high growth startup that it is, but has the sophistication, structure and stability of a bigger player that's built to last.
Doing The Math: SmartRecruiters Acquisition Signals Big Shift To Big Data.
This commitment to continuous product innovation was further underscored this week, as SmartRecruiters announced the acquisition of Jobspotting GmbH (that's like the German form of 'Inc.'), a Berlin based startup specializing in proprietary job matching.
This marks SmartRecruiters' first ever acquisition, another sign that the company is evolving into a major global player in the talent technology space. The sum was not disclosed, but it appears to be more of an acquihire than a traditional HR Technology acquisition, given the fact that Jobspotting represented a value play, having raised around $750,000 in seed money to date, according to Crunchbase.
Fresh of raising a whopping $30 million in Series C financing in June and flush from another year of record growth in which the company grew revenue by an impressive 3x, pulling the trigger on their first acquisition just made sense, CEO Jerome Ternynck confirmed to RecruitingDaily in an exclusive interview, citing "the right mixture of timing and opportunity" for the company's first foray into M&A (he also hinted that it's likely not the last, either, even in the near term).
"We're coming off of a very strong year, and we've essentially completed an extremely successful push into the enterprise market," Ternynck said. "We feel like we're really moving the market both here and around the world."
The company plans to increase its staff to 170 over the next year, and while there are a ton of AI and machine learning plays in the HR Tech market today, the pedigree of the Jobspotting team made the company stand out from the dozens of other matching solutions on the market.
"The reason we went after Jobspotting is that every member of their team comes from Google, and all of them spent at least five years getting immersed in that culture and mindset. The founders understand search and see categorizing jobs, skills and locations as a big data exercise," Ternynck said.
"They're interested in indexing massive amounts of information, using our existing data assets and applying data science towards engineering better matches, which aligns perfectly with what we're already doing," Ternynck told RecruitingDaily. "The best part about their team is that they're absolutely brilliant, and so is their work."
SmartRecruiters CEO: "We're On A Roll."
While SmartRecruiters has focused on developing a marketplace model of preexisting integrations and channel sale partners, however, the company is carefully considering what capabilities they should continue outsourcing to external providers, and which are worth developing as new feature sets and functions within the actual SmartRecruiters platform.
"We're working on accelerating our development towards AI and matching, which we think is clearly the future of recruiting," Ternynck said.
"We looked at who could do this at scale, and who could offer these solutions end to end across the entire process, and we realized there was a tremendous opportunity to build a useful data set that offers really interesting insights and robust analytics to our customers."
He acknowledges that this acquisition, coupled with the company's doubling down on data driven recruiting, could be perceived (and rightfully so) by the many AI and job marching vendors already integrated with the SmartRecruiters marketplace, an issue he addressed directly.
"We will continue to support AI and matching vendors on the SmartRecruiter platform, and they will remain our partners even though we may compete with them in the process. The important thing is that we give our customers as many options as possible and make sure our marketplace remains completely product agnostic," Ternyck explained.
"There will not be a closing of APIs or restricting of options for any of SmertRecruiters' partners, I can assure you," he said. "Unlike old school, proprietary platforms, I'm OK with actually having direct competition directly on our platform, and we hope that the more integrations SmartRecruiters can offer, the better our customers can be at recruiting."
About the Author: Matt Charney is the Executive Editor of Recruiting Daily. Follow him on Twitter @MattCharney or connect with him on LinkedIn.
---
---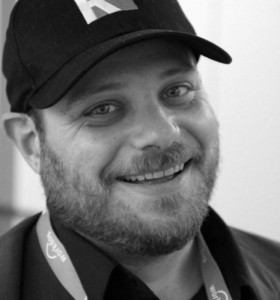 Matt serves as Chief Content Officer and Global Thought Leadership Head for Allegis Global Solutions and is a partner for RecruitingDaily the industry leading online publication for Recruiting and HR Tech. With a unique background that includes HR, blogging and social media, Matt Charney is a key influencer in recruiting and a self-described "kick-butt marketing and communications professional."
Recruit Smarter
Weekly news and industry insights delivered straight to your inbox.