Six Techniques to Address Staffing Challenges in the Midst of COVID-19
In my 13-year history as an HR professional, this by far has been the most difficult time in my career. COVID-19 has led many companies to face unprecedented staffing challenges that can be daunting even for a seasoned professional. As a Regional Human Resources Director for a leading addiction treatment provider, American Addiction Centers, we had to get creative and think outside the box to solve these and other staffing challenges because our patients were counting on us.
The stress, isolation, and anxiety were causing more people to relapse or turn to substance use to cope. Shutting down or reducing hours wasn't an option for our inpatient facilities. Like many companies, people need us now more than ever. 
We were faced with navigating multiple issues all at one time. Fear over the virus led more people to call out with little or no notice. Finding and hiring temporary staff to fill the gap became increasingly laborious. Training short-term staff to meet the demand was yet another hurdle.
Not to mention, in-person recruiting and job interviews were replaced with virtual options, a new process on both sides. Plus, every discipline was impacted. No department was immune, from the therapist to the housekeeping staff. 
Our first line of defense was to focus our efforts on retaining the top-notch talent we already had working for us. When you retain a person that's experienced, they're an expert at handling challenges, which is critical during times like this.
Here are few strategies I recommend for retaining and recruiting talent during the pandemic:
1. Focus on building trust with your staff.
With so much uncertainty surrounding the virus, employees need to trust that their company is being transparent about the safety of the work environment. They need to know it's safe for them to come to work and that they will be notified if there is a concern.
Sharing your safety protocols with potential recruits can also be beneficial. One of the first questions I often receive from prospective employees is "what are you doing to keep employees safe?" Leading by example also builds trust. If the leadership team is expecting employees to come into the office, it sends a powerful message if the managers are there as well.
This act will reassure your employees that you are in this together. 
2. Promote your Employee Assistance Program (EAP).
This is an ideal time to remind employees about your EAP program. People are more likely to call out if they're stressed, burnt out, or feeling depressed. Letting them know they have access to a therapist can help them address problems head-on before it takes a toll on their mental health.
We've found more people request mental health support during these unprecedented times.
3. Offer flexible schedules and remote work options.
Many people are dealing with a lack of childcare or remote learning for their children and may require flexibility in their work schedules.
If you can find a way to accommodate their schedule or offer remote options, it will help them feel like their unique situations are being considered and that you understand their needs outside of the workplace. 
4. Consider bonus pay for additional hours worked.
You can pay your employees bonuses to work additional hours and close temporary gaps from staffing shortages.  This will be more efficient than bringing new personnel through a staffing agency as your employees are already familiar with company processes.
In addition, many employees may be bearing the burden of going from a dual to single household income so the option to pick up shifts may be attractive. 
5. Take a proactive approach to recruiting.
Pay attention to which companies in your industry may be laying off or furloughing staff and reach out to them. Let them know you'd be interested in offering temporary employment to their staff.
This could turn out to be a great option for finding experienced, short-term employees.
6. Simplify your application process.
Instead of having prospects fill out an entire application to be considered for a position, start with a resume to make the process as easy as possible for the applicant. It will increase your applicant pool and from there you can filter through which candidates have the credentials to move forward in the process.
Once they reach that next step, you can ask them to fill out the application because they will feel vested in the process as a serious candidate. 
In Closing
Despite all of the staffing challenges many companies have faced this year, I do see light at the end of the tunnel. My days are already starting to get easier as we have refined processes in place to ensure employee safety while maintaining a high level of productivity and customer service.
While things may never go back to the way they used to be, we must learn to embrace this new "normal" and find creative strategies to continue retaining our staff and recruit the best talent on the market. We must remind ourselves there is a solution to every problem. If COVID-19 has shown us anything, it's that we have the ability to be resilient in the face of adversity.
---
Authors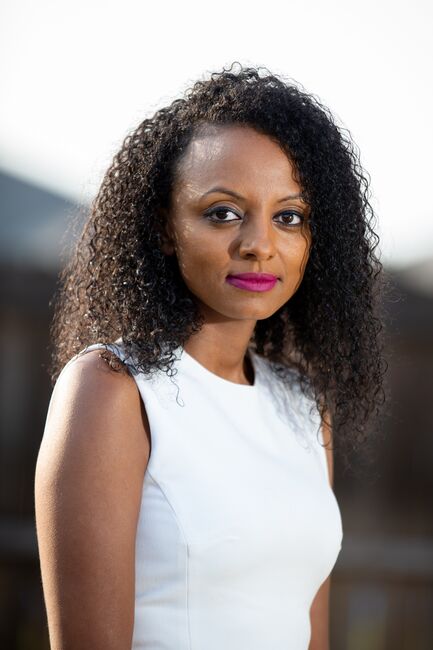 Betty Nuru has several years of diverse Human Resources experience from various healthcare areas including long-term care, mental health, acute care, and most recently, addiction treatment.  She graduated from the University of Texas at Arlington with a master's degree in Healthcare Administration and currently works as a Regional Human Resources (HR) Director at American Addiction Centers.
Recruit Smarter
Weekly news and industry insights delivered straight to your inbox.