Are you in the market for a new Recruiter or Sourcer job? Something that you may have not considered is that you can use some sourcing and productivity extension tools to help with your job search.
Within the Google Chrome store, they actually have a list of top-ranked Job Hunting extensions. These suggested extensions help you stay organized, manage applications, track notes, and do much more.
It takes a ton of effort and time to network and find a new Recruiter gig. Use these tools suggestions to your advantage to land your next recruiter job. Below are some useful Extension Tools:
This is a simple and free extension to track all your email analytics. Anytime you send out an email this tool tracks opens and click tracks. This is a quick way to see if your message it's read by a Recruiter or someone in HR.
This tool helps keep you focused throughout your job hunting day. You can add websites as tasks: Add a blog post to your reading list. Save an item to your wishlist. Add work tasks to follow up on.
Easily plan your day organizing your tasks for the day right from the extension.
This tool increases your productivity by limiting the amount of time that you can spend on time-wasting websites. It's hard paying attention when you are actively job searching. There's so many distractions online from Facebook to Reddit. Use this extension to stay focused while job hunting.
This extension lights up with a new notification count whenever you have new activity waiting for you at LinkedIn. Clicking on the extension's icon is also an easy way to take you directly to the LinkedIn website to view your new activity.
Anytime you get a message over LinkedIn you'll get notified.
Collect, track and manage your job applications from across the web. Huntr's chrome widget helps job seekers keep track of every detail about their job search and their opportunities, regardless of where they are found.
Track notes, dates, tasks, job descriptions, salaries, locations, company data, and more.
Visualping is a simple service for monitoring websites for changes. You'll receive an email notification when it detects any change in the content of the page. Track career pages and get notifications on any page updates.
Signal finds intros & referrals to your favorite companies as you browse their jobs. Made by Drafted. More at signal.drafted.us. Signal helps you get intros to companies you are interested in.
Signal helps you send the perfect referral request to a friend who can help you right as you're browsing the job that you're interested in, without having to separately search on LinkedIn or Indeed, or having to spend 30 minutes composing the perfect email.
Whether you're browsing jobs, submitting resumes, or interviewing for a job with employers, Indeed for Chrome keeps your job search organized. Save jobs from sites such as Indeed, LinkedIn, Glassdoor, and Monster. I've used this extension in the past to help me keep organized on applications.
You can update what process you are in each stage at each company. Overall, it was quite useful.
Use the Evernote extension to save things you see on the web into your Evernote account. With the web clipper, you can save and track notes on any web page or LinkedIn profile. I love adding notes on different profiles.
This helps me to stay organized and helps me to remember who I connected with each individual.
This Chrome extension helps auto-populate someone's public LinkedIn profile – job title, company, location, and education. It then lets you choose a template and then auto-populates that template with that user's information. There are 25 customizable recruiter templates to choose from.
Overall, it's a great tool to use when you are trying to network with other Recruiters quickly. I created and developed this tool for Recruiters but you can totally use this for job hunting as well.
---
Authors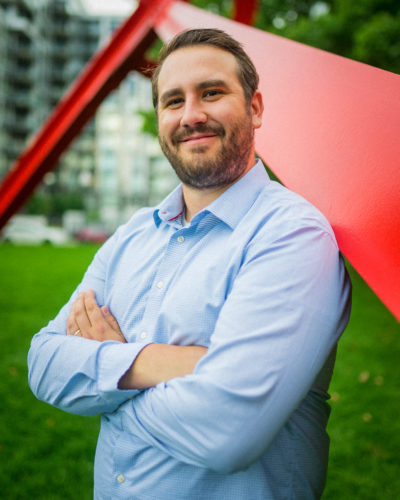 Jonathan Kidder, AKA the "WizardSourcer," is a top-ranked technical talent sourcing recruiter, staffing expert, and corporate trainer who assists organizations of all sizes in identifying and attracting top talent. A wizard at harnessing the power of social networking, Boolean strings, search aggregators, deep web searching, scrapers, and other advanced technology tricks and tools. In 2015, he founded a recruiting blog called WizardSourcer.com, which has become one of the leading knowledge resources for recruiters online. He is the author of the book Top Talent Sourcing Tools for Recruiters which is available on Amazon.
Recruit Smarter
Weekly news and industry insights delivered straight to your inbox.