Before the Great Resignation became the most repeated phrase of 2021, PandoLogic sought to understand what was happening with today's candidates. Partnering with Parsons Strategic Consulting, we developed the first-ever Voice of the Candidate study to find what the candidate experience looks like from the job seeker's point of view.
Conducted via social listening, our initial research examined more than 68 billion public conversations about the recruiting process, including optimized searches around working, applying, interviewing and onboarding, then analyzed for top-mentioned emotions and sentiment.
Call us clairvoyant, but we had a feeling there was more going on than most employers realized – and it turns out, we were right. The first iteration was published in Q2, 2021, and found that employers weren't listening to candidates, and as a result, both sides were speaking entirely different languages. Recognizing that this wasn't a one-and-done type of study, we repeated the research in Q3, 2021, and frankly put, the situation has gone from bad to worse.
Rising Temperatures
The temperature of the candidate experience conversation is rising – and with it, so is their dissatisfaction with the recruiting process. Candidates aren't happy, and they're talking about it. Noting an 18 percent increase in job search conversations, PandoLogic observed a 60 percent jump in candidate passion intensity and a 45 percent decrease in overall candidate sentiment. In addition, this audience is having more love-hate conversations, skewing negatively, indicating that anger is on the rise.
But why?
For one thing, the conversation is ongoing, ebbing and flowing along with hiring trends. In Q3 of this year, we saw the Great Resignation become part of an everyday narrative, as businesses across industries cited massive labor shortages. Additional discussion has led to more voices and opinions, influencing the sentiment and passion intensity metrics we captured. Drilling down into the data, it's clear that the application and rejection stages play a big part in what we're seeing. Even so, these are representative of more significant changes taking place.
Drivers and Drainers
So, what's behind the shift? For starters, there is the prolonged impact of the pandemic, specifically on women. The Q3 findings show inequity in the conversation, with men accounting for 55 percent and women only 45 percent. However, when the word "quit" was included, the results evened out to 50-50.
That means men and women are talking about quitting their jobs in equal numbers, though fewer women are talking about searching for jobs. At the 2021 HR Technology Conference, keynote speaker Abby Wambach reminded the audience that if women were paid as much as men, they might not be forced to leave the workforce and never return. Validating Wambach's thinking further is the 58 percent of men talking about starting their new jobs versus 42 percent of women.
Running alongside the gender disparity is rejection. Yes, rejection is part of life and part of the job search, but it's rapidly become a huge part of the candidate experience conversation. In the Q2 report, we noted that rejection had a stronger than anticipated sentiment around it. The drop came in Q3, with that sentiment plummeting from 27 to -60. Possible factors include expiring unemployment benefits and various moratoriums coupled with rejection's emotional toll on active candidates. As the study offers, "Never forget that 100 percent of the time, a job posting ends in rejection for 99 percent of the candidates."
Changing the Conversation
By understanding the candidate conversation and the underlying factors influencing their attitudes and behaviors, employers have the ability to enter the chat and help educate job seekers. There are a few simple ways to do that, like including more details about compensation and benefits as well as shift information, regardless of industry or role.
For instance, while it's well documented that remote work is on the rise, the impact remote work has on the length of the workweek is less known. Data from Microsoft suggests that since its move to company-wide remote work, its working week has extended by around 10 percent. Likewise, our Q3 report found a severe drop in conversations around the job offer, down 40 percent, and starting a new job, down 41 percent.
That decrease seems to reflect hesitation or ambivalence on the part of job seekers, who may feel uninspired or unexcited by their new opportunities – especially if it means going back to the office. Overall, employers need to explain what to expect and what's expected upfront – and inject some joy into the process.
When we talk about the candidate experience, we tend to throw around the word "communication." But communication isn't a one-way street, and if we're serious about improving recruiting outcomes, it's time we start listening, too. Your candidates are talking.
---
Authors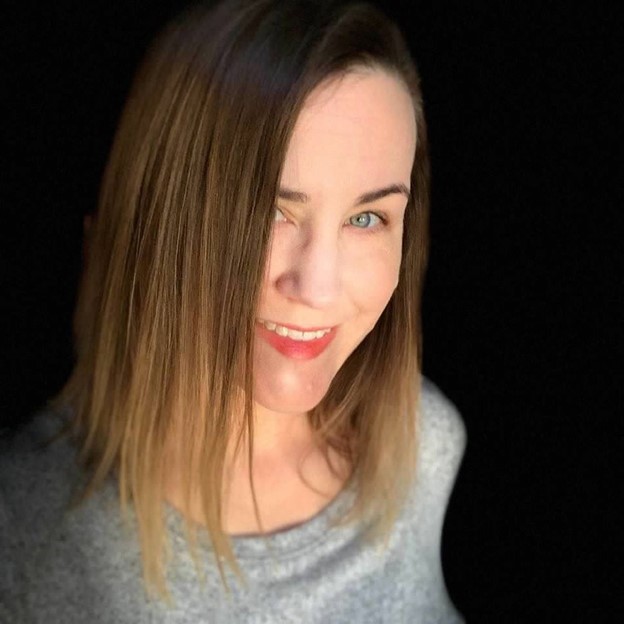 Amy English leads Client Success Analytics at PandoLogic. Leveraging data to analyze trends and deliver insights, Amy's team collaborates with Client Success Managers to help PandoLogic clients meet their goals and achieve success. Before this, Amy gained Talent Acquisition experience as a Product Strategist at ZipRecruiter and Customer Success Advisor at Monster Worldwide. Amy started her career working at Fidelity Investments and Liberty Mutual as a Business/Reporting Analyst. She holds a BS in Biology from Simmons University and MBA from Rivier College.
Recruit Smarter
Weekly news and industry insights delivered straight to your inbox.