You've probably spent the last month or so being bombarded by holiday inspired music and content marketing – two of the most cliche, trite and grating genres ever invented.  That's why, in the spirit of the season, we're making spirits bright by combining the two into a single, saccharine and suspect holiday songbook for recruiters.  We hate us for publishing this, too, but then again, it's not really Christmas without crappy marketing.
Recruiters Roasting On An Open Fire
Fill this req or you could get fired,
All you need to do is close.
You don't want to sound like a liar,
But folks know working here blows.
Everybody knows salary and and some
Benefits could finally get that position closed.
Hiring managers, with their headcount too low,
Will make it hard for you to sleep tonight.
They know there's an offer on the way,
They've made it clear they need a yes, for once
From your desk
And every candidate's
Gonna spy to see if
Glassdoor really shows your lies.
And so, I'm offering this
Simple phrase to recruiters
Some advice tried and true.
Although it's been said many times,
Many ways,
"Close this req or you're screwed."
It's Beginning to Look A Lot Like Layoffs
It's beginning to look a lot like layoffs,
Everywhere you go.
Take a look in the empty cubes, home of workers who got screwed
By cost cutting not too long ago.
It's beginning to look a lot like layoffs,
All your reqs on hold,
But the prettiest sight to see is the postings
On Indeed
If your employer folds.
Less overhead and labor costs
Is management's position,
Getting the chance to talk, to work instead of walk
Is the hope of talent acquisition.
And candidates can hardly wait for frozen reqs to open
Again.
It's beginning to look a lot like layoffs
Ev'rywhere you go.
And work isn't going so well, it's kind of a living hell,
But at least it's steady dough.
It's beginning to look a lot like layoffs;
Soon the RIFs will start
And the thing that will make them fine,
Is the package you'll receive,
Take it if you're smart.
Silent Night (Candidate Experience on Christmas)
Silent night, no call back in sight,
All is calm, all is bright.
Waiting for recruiters to call you back,
You've gone into a hole so black.
Stuck in a system that's a piece,
A system that's totally a piece.
Silent night, no call back in sight!
Getting a response is an uphill fight,
Resumes screened just for show,
Won't hear back and won't know,
That the new hire was referred.
Silent night, no call back in sight,
It's not like you can put up a fight.
Time to send that resume to another place,
Post it on a board and pray for grace,
Even though no one ever calls,
Jesus, no one ever calls.
The Brown Nose Recruiter
You know Monster, and Dice, and
LinkedIn Employer, for a price, and
Glassdoor and all the places worth fishing.
But do you recall
The most famous recruiting tool of all.
Social recruiting and networking,
Comes to you in shiny prose,
For when it comes to recruiting,
It's all about who you know.
All of the other job boards,
Used to talk of post and pray,
They never let your workers,
Have any sort of recruiting sway.
Then one day the market changed,
Your C-Suite came to say:
"Recruiting, with its costs so high,
We need to source our own supply."
Now all the recruiters loved them,
Since social is pretty much free,
Whether it results in hires,
That remains a mystery.
---
---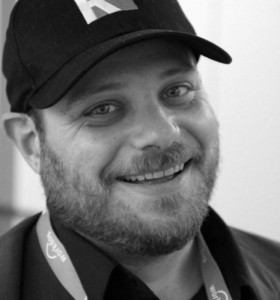 Matt serves as Chief Content Officer and Global Thought Leadership Head for Allegis Global Solutions and is a partner for RecruitingDaily the industry leading online publication for Recruiting and HR Tech. With a unique background that includes HR, blogging and social media, Matt Charney is a key influencer in recruiting and a self-described "kick-butt marketing and communications professional."
Recruit Smarter
Weekly news and industry insights delivered straight to your inbox.