Balancing The Flaws in the Traditional Recruitment Process
We live in a world that values speed. This year's Tokyo Olympics magnified that, with Sydney McLaughlin, Karsten Warholm and Jasmine Camacho-Quinn praised for setting new world records in a series of athletic events. We also see a need for speed in hiring — reducing time to hire — especially in today's job market. 
Companies are borderline obsessed with reducing time to hire without sacrificing quality or increasing costs. At the same time, many of these organizations rely on traditional recruitment methods to power the process, finding themselves struggling to remain competitive.
If the one-year postponement of the Olympics taught us anything, it's that we can no longer rely on traditional methods of training. In order to succeed and end up faster, stronger and more competitive, creativity is a must. In fact, the same is true with the recruitment process. It's not that the traditional approach doesn't work anymore; it simply wasn't built to focus on speed.
That said, let's consider common challenges and how to strike a balance.
Know Thyself
Everyone needs a benchmark, whether it's on a sports team or in the office. It's impossible to know where to start without understanding where your time to hire derails. Conduct a self-audit to see what's happening on the inside from your initial point of contact through to the offer letter. Where are you losing the most time? What's causing the bottleneck? Is it a person, a product or a process? From there, it becomes possible to envision a solution (or series of) to fix your workflow. 
Stop Fishing
While it's every TA pro's dream to build a healthy pipeline of interested job seekers to tap at any given moment, the reality of recruiting in 2021 is much, much different. In our current landscape, many candidates have options, able to pick and choose between potential employers. They're definitely not waiting around for you to pick them from the abyss. As such, skip the "phantom job" posts and concentrate on what you need to fill first. 
Filter Out
Of course not every job seeker will align with your actual openings – nor should they. To avoid an influx of applicants – and extra work for recruiters – get savvy about self-selection. Says this definition from Personnel Today, self-selection is "where a job seeker is given information about the negative aspects of a vacancy and employer as well as the good points, to better enable them to make an informed decision about whether to apply for a job." 
Introduce Automation
To support time savings as well as candidate empowerment, apply automation to the recruiting process. You've got options here. Some chose to automate job advertising with programmatic solutions. Others use chatbots or virtual recruitment assistants to facilitate pre-screening and populate completed applications. You might want to get pre-employment assessments and background checks out of the way upfront before advancing qualified candidates. Automate as much or as little as you choose. 
Screen Smarter
As candidates enter deeper into the funnel, think about how you're screening them – and how much time you're spending between scheduling, phone calls and the like. If this is a particularly onerous task for recruiters, look for ways to streamline screening through the use of video or other tools. Make it easy to engage by enabling candidates to complete screens on their time and terms, helping reinforce the idea of self-selection. 
Rethink Interviewing
Likewise, interviews don't always have to take place on-site in some bland conference room. There's nothing more nerve-racking for a candidate than sitting across the table from a tribunal of interviewers who are all there to judge their fitness for the job. With asynchronous video, you can take some of the pressure off, allowing candidates to relax and speak freely without the hours it takes to coordinate and collaborate behind the scenes. 
Measure Everything
To speed up your processes, you need to improve upon the benchmark discussed earlier, and this is where that saying work smarter, not harder, comes into play. Finding the right balance will take some trial and error, which is why it's absolutely critical that you continue to measure everything involved in hiring: time to hire, cost per hire, quality of hire and so on. Compare and contrast the findings in order to tweak accordingly. 
Some may argue that Recruiting under the best of circumstances is just as challenging as competing in the Olympics. Trying to make a traditional process work in an untraditional market makes it that much harder.
If you're interested in reducing your time to hire, you will need to adapt and evolve the way you interact and engage candidates from start to finish. That means prioritizing authenticity, integrity, and collaboration in conjunction with advanced strategies and solutions. If you're willing to do so, the end result will be an agile process that elevates the candidate experience and promotes successful outcomes – faster than the competition. Some companies have seen up to a 60 percent improvement.
That type of speed might even win you a medal or two. 
---
Authors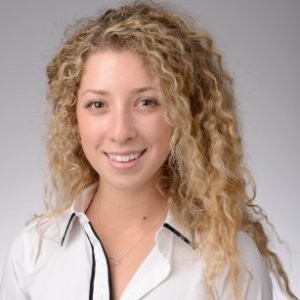 Marlaina is a key member of the myInterview Marketing team. She has a background in Hospitality Management from Boston University, and is currently pursuing an MBA in Strategy and Business Development at IDC Herzliya. While not working and studying, Marlaina trains with Israel's National Rowing Team who have qualified for the Paralympics and will be competing in Tokyo at the end of August 2021. She is proud to be a part of two strong teams, both professionally and athletically. 
Recruit Smarter
Weekly news and industry insights delivered straight to your inbox.