There's a ton of talk out there about how important it is for recruiters and employers to incorporate video into their talent attraction strategies, but the truth is, there's no competitive advantage when everyone's doing the same thing – and recruiting videos have quickly moved from the margins to the mainstream, from cutting edge to cliche.
The soft lighting and stock office images so pervasive to this nascent genre are every bit as boring as the bullet point ridden job descriptions they're purported to replace, and every bit as forgettable.
That is, if candidates even take the time to watch – and the truth is, most don't -those who actually press play are likely to tune out a recruiting-related video after about 15 seconds, on average. 
That's not a whole lot of time to get any sort of message across – much less one that's meaningful enough to transform a passive viewer into an active applicant. And because it's a matter of time, there's no better time than now to start rethinking your video recruiting strategy.
From Saga to Sound Bite
On its list of its 15 top recruiting videos, job search site Good.co provides a pretty good compendium of recruiting video case studies, including the usual suspects from big brands like Twitter, British Airways and AT&T.
Sure, their budgets are bigger than yours, but if you take a closer look at Good.co's best recruiting videos (or any similar list, and there are a whole lot of them out there), you'll see some pretty obvious patterns emerge, even if meriting mention on this sort of B2B listicle is likely completely arbitrary and totally subjective.
The most obvious: keep it short and sweet. Of this list of 15, not a single video was longer than four minutes; most were no more than a minute or two in length, bite sized chunks of career content that's consumable and compelling. The less time it takes you to get your message across, the more likely it is to be heard by the talent these videos are targeting.
While the concept of "social recruiting" largely focuses on how job seekers and employers can leverage networks like Facebook or LinkedIn, it's important to remember that such sites place a premium on videos, which outperforms all other forms of content across social platforms in terms of engagement and reach.
Similarly, conversations about "mobile recruiting" often ignore the fact that over 50% of video content is viewed from devices other than a desktop, and mobile viewers are more than twice as likely to answer a video-based call to action, such as registering for a talent network or applying for a job. This means if your mobile recruiting strategy is missing video, you're missing out.
Recruiting Videos: No Budget, No Problem
While most of the "best recruiting video" lists out there include companies with Bruckheimer sized budgets, you don't need to spend a whole lot of money or dedicate a whole lot of resources into producing high quality video content.
Using sites like Fiverr or ODesk, you can easily get elements like professional whiteboard animations, scripts and voiceovers from outsourced talent for little to no cost, meaning that most 1-2 minute videos can be completed and professionally packaged for $100 or less.
Of course, doing it yourself isn't that hard, particularly with DIY editing suites like iMovie or ProTools and stock footage available from sources like Getty or Shutterstock, meaning you don't even necessarily need a camera to make a recruiting video, much less a cast or crew.
This approach obviously has a little bit of a learning curve attached, but with many agencies charging several thousand dollars per minute of completed corporate video, it's definitely pretty easy to make a business case for investing the time in learning the basics of inline editing.
It's important to remember that video should augment, not replace, existing recruitment marketing and job advertising initiatives; like any integrated marketing campaign, the messaging and communications should be consistent across platforms and help tell a part of your bigger employer brand story rather than trying to capture your entire culture or employer value proposition.
This can always be supported by other content, but it's important to remember, when it comes to videos, if it's not short and sweet, you're pretty much screwed.
Welcome Back to MovieFone!
OK, so you're probably not going to be calling an 800 number to hear listings of local movie times, but there's a good chance you are going to be using your phone to actually watch movies. As mentioned before, more video content is consumed via mobile than anywhere else. So too are more job searches – 3 out of 4 candidates report to having used smartphones or tablets as part of their most recent search, according to a recent LinkedIn report.
This means, just like it's important to ensure your company career site and application process are optimized for mobile (even if most employers wantonly ignore this obvious advice), it's also important to make sure any recruiting video content you produce is mobile friendly.
Mobile friendly videos require remembering the smaller screen size and using close ups and large texts instead of the long shots with small writing that many recruiting videos often favor, and making sure that the files aren't too laden with unnecessary after effects or multiple layers of HD graphics so that they're not preempted from any sort of bandwidth or data limitations.
The more clean and less visually complex your recruiting video ultimately is, the better the chances are that it will display properly when rendered on social sites and third party platforms like job boards and mobile apps (or, increasingly, a combination of the two).
You're probably not going to go viral, so stop worrying about being the next big thing and start doing this small stuff right – and you should start seeing better recruiting video results in no time. For real.
---
---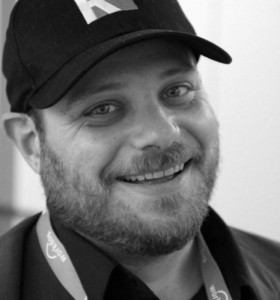 Matt serves as Chief Content Officer and Global Thought Leadership Head for Allegis Global Solutions and is a partner for RecruitingDaily the industry leading online publication for Recruiting and HR Tech. With a unique background that includes HR, blogging and social media, Matt Charney is a key influencer in recruiting and a self-described "kick-butt marketing and communications professional."
Recruit Smarter
Weekly news and industry insights delivered straight to your inbox.