LinkedIn Report Shows How Valuable Soft Skills Really Are
Spoiler alert: The workplace, and most importantly, the way people work, has changed drastically over the past decade. As recruiters, we're vying for the attention of candidates who have the options of free lunch, on-site puppy sitting and the opportunity to work when and where they want. In fact, on LinkedIn's platform, there has been a 78 percent increase in job posts mentioning workplace flexibility options since 2016.
With more and more teams changing the rules of the game, having the right experience and technical skills simply isn't enough anymore. Candidates must have the skills and attributes to change paths quickly, think outside of the box, and work across teams and projects.
Finding candidates with those soft skills is a key focus for recruiters today. According to LinkedIn's annual Global Talent Trends report, 80 percent of those surveyed agree that soft skills will be extremely important this year and the key to a company's continued success. Why? Well, it's a waste of time and money to bring in candidates who don't fit the bill. The report found also that 45 percent of talent professionals say that "bad hires" are typically due to poor soft skills, while only 11 percent say it's due to poor hard skills.
So with an increase in the value of soft skills across the board, what can recruiters do to better assess these personal attributes? Let's dig in.
Explore more online skills assessments
The report found that 57 percent of talent professionals shared that they struggle to assess soft skills during the interview process. Completely understandable, considering we have a limited amount of time during the interview process to truly understand a person's ability to adapt or be creative.
One of the most common methods of soft skill assessments is asking behavioral questions. In fact, 75 percent of respondents shared that asking behavioral questions was their top choice, before reading body language and situational questions during the interview.
While these methods are still highly effective, companies are starting to turn to AI solutions (17% of respondents) such as Pymetrics, to help shape soft skill assessments.
Take Citi for example. Recently, they have put a greater focus on hiring for potential by assessing soft skills. In addition to their problem-solving case studies and group exercises, Citi is piloting Koru, an online soft skills assessment, for their graduate hiring. The AI-powered tool lets them assess a wider pool of applicants and enables interviewers to ask more in-depth questions about a candidate's strengths and weaknesses.
Beware of bias
When it comes to soft skills, inconsistent, unstructured interviews are highly susceptible to unconscious bias. For example, you might prefer a candidate because they remind you of yourself (affinity bias) or allow one key attribute you observe to formulate your entire opinion of the applicant without defining or measuring it. In fact, 68 percent of talent professionals surveyed say the main way they assess soft skills is by picking up on social cues in interviews. She's pretty friendly, so I bet she's a good collaborator. He's really quiet, so he's probably not a strong people manager. These cues are dangerous.
Why? Because they aren't predictive, meaning people often interpret another person's body language and social cues based on their own background and experience. That's unconscious bias at work. This kind of unstructured and subjective approach to soft skills is common but doesn't result in an accurate measurement of a person's capabilities.
One of the best ways to protect against bias is by standardizing your interview questions related to soft skills and training interviewers in a formalized fashion across the board. Asking behavioral and situational interview questions are a great way to suss out soft skills, so long as everyone is asking the same set of questions consistently, and interpreting them based on an agreed upon standard of measurement.
Create a standard process across the hiring team
92 percent of recruiters and HR professionals say soft skills matter as much as hard skills when hiring — if not more. So there's no question that the entire hiring team should be paying close attention to these skills.
To make this a part of your interview routine, begin by identifying which soft skills are most important to your company culture and train interviewers to ask a standard set of questions suited to the skills you're targeting. This allows you to easily compare evaluations, even if they're done by different interviewers.
For example, collaboration, creativity, adaptability, persuasion and time management; those are the top soft skills employers are looking for today, according to LinkedIn data. That varies, however, based on your industry, hiring needs, etc.
At LinkedIn, our talent team uses a similar process to interview product managers, using four key focus areas: 'Building Quality Products', 'Takes Initiative & Gets Stuff Done', 'Strong Communicator, Collaborator, and Leader' and 'Mission Driver & Ecosystem Thinker'. The role of a product manager requires an employee to be adept at specific soft skills in order to work effectively across multiple teams like Design, Engineering and Product Marketing.
To support the consistent assessment of these four key areas, we have streamlined our hiring process to focus on one key area per onsite interview and follow specific interview guidelines.  Hiring panels also receive interview training to be able to assess all areas and participate in weekly calibration sessions to compare evaluations. The four areas are based on soft skills and underpinned by relevant product building experience that are core to not just what products we build at LinkedIn, but how we build them.
Soft skills are less about what you can do and more about the way you do it, like how you approach collaboration, adapt to time crunches or deal with team dissension. Computers can't do that, so it's imperative now more than ever to find people who have the proper soft skills under their belt to propel your company in the right direction.
---
Authors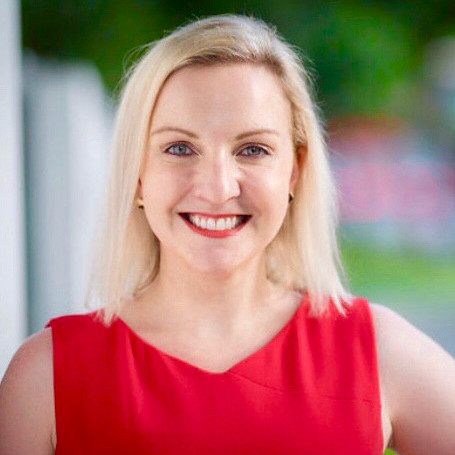 Director, Talent Acquisition, LinkedIn:  Originally from Australia, I have lived in China, Singapore and now reside in the Bay Area where I lead Talent Acquisition for our exciting Product Organization! I have worked in Start-Ups, helping to build companies from the ground-up and in Multi-Nationals across Tech, Pharma, Services and Recruitment sectors. In my career, I have partnered at both the Executive and Senior Leadership levels and have experience working with Software and Product, in Program Management, Human Resources and within Agency, RPO and in-house environments. This background has enabled me to see talent and technology from all angles and how both need to engage, be curious and innovate to provide insight and uplift to enable businesses to effectively scale. 
Recruit Smarter
Weekly news and industry insights delivered straight to your inbox.