Dictionary.com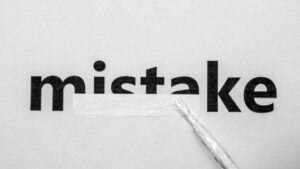 describes a mistake as an error in action, calculation, opinion or judgment caused by poor reasoning, carelessness, insufficient knowledge, etc. When it comes to recruiting mistakes, it can be because of lack of resources, not having enough time or a different list of priorities than others in the hiring process. They aren't done on purpose; that is why they are mistakes. However, here are five common recruiting mistakes you need to stop making starting today.
1. Depending on Hiring Managers to Write the Job Description
Recruiters are inundated with articles and blogs explaining how to write inclusive and creative job descriptions. The problem is, most hiring managers are not getting the "better job description" memo. So why do we depend on Hiring Managers to be the sole voice on our job descriptions?  It is better for the recruiter to write the job description. But not FOR the HM, with the HM. Take the time to sit down with the hiring manager and find out what they are looking for in an ideal candidate. Get as many details as possible.
Take the time to challenge what their requirements may be. If they say they need a candidate with three years of experience, ask them what three years of experience looks like. Challenge why they think that a candidate needs a college degree. Is that a must have because of the job, or just something they have always asked for? If you work with your hiring managers on job descriptions, you will be able to develop a job description that is more accurate to what the role entails. You will also shorten time to hire because you will be able to vet candidates better. Furthermore, you will also have a better chance of attracting candidates that are a better fit, to begin with.
Textio, Workable, and Insperity are all tools that can help.
2. Not looking for Candidates already in Your Applicant Tracking System (ATS)
Have you ever put on a winter jacket and found $20 in the pocket? Those are the best days ever. Feels like you found free money. Not to be a killjoy, but that is not free money. It is money you basically threw away and forgot about when the season changed. And one year later, you find it and get all excited. But how many times could you have used that money during the year?
In recruiting, you have valuable candidates that you packed away in your ATS just like that winter coat. Use your ATS to your advantage. Tag candidates so you can easily find them again. Create talent pools. Make a promise to stay in touch with potential candidates for reoccurring positions. The best part, when a new job opening comes up if you use your ATS, 25% of your job is already done.
If you want to use software to stay in touch with candidates, you can try getTalent, Clinch, or nimble.
3. Trying to be a Sourcer, Rather Than a Sourcer
Are you a psychic or a Recruiter? Dumb question. You are a Recruiter. But, have you ever made assumptions while recruiting like:
The hiring manager will never hire this person.
The job requires five years experience, and this candidate only has 3.
7:00 p.m. is too late to call a potential candidate.
There is no way that someone who lives in Miami would relocate to Delaware.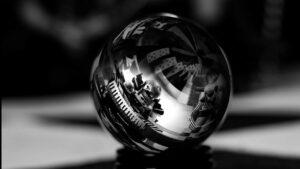 Stop this line of thinking. I mean, how do you know? What makes you so smart that you can look at a resume or LinkedIn profile and tell if a candidate will relocate or not. Not only can you not guess, the only way to find out for sure is to talk with the candidate. Now, you have to use common sense. I mean, don't interpret this to mean I am suggesting you call a candidate at midnight or visit them at work. But don't get in your own way. If you have a candidate that doesn't fit all of the requirements, but you think are still a good fit, let the hiring manager tell you they are not a fit. Along those same lines, let the candidate tell you when they will or will not be open to receiving calls.
Some tools that can make sure you are talking to the right candidate's at the right times include Happie, TextRecruit, and beamery.
4. Not Prepping Candidates
Going for a job interview is nerve-wracking. It is normal for candidates to experience anxiety before a job interview. For some candidates, however, the anxiety can be so drastic they are unable to present their best self in the interview. You can help. First, make sure your candidate is clear about the position they are interviewing for. Talk to them about who they will be meeting during the interview and their job titles. Inform them about how the interview should go. Is it a panel interview? Will they have to take an assessment? Have a mock interview with them so you can help them with some of the more difficult questions they will have to answer.
One of the most important things you can do is meeting with the candidate 15 – 30 minutes before the interview to just chat. By just speaking with the candidate, you can help put their fears at ease. Be there to answer any last minute questions. Next, introduce your candidate to the hiring manager. By doing this, the candidate does not feel like they are walking into the unknown.
Recommended Reading: How to Become a Badass Recruiter.
5. Not Telling Candidates When They Did Not Get the Job
"Candidates are customers," is a phrase often thrown around. But really, they aren't. However, employ some good customer service rules while communicating with candidates. For example:
Know your company.
Be Friendly.
Move Quickly.
Explain the Process.
Set proper expectations.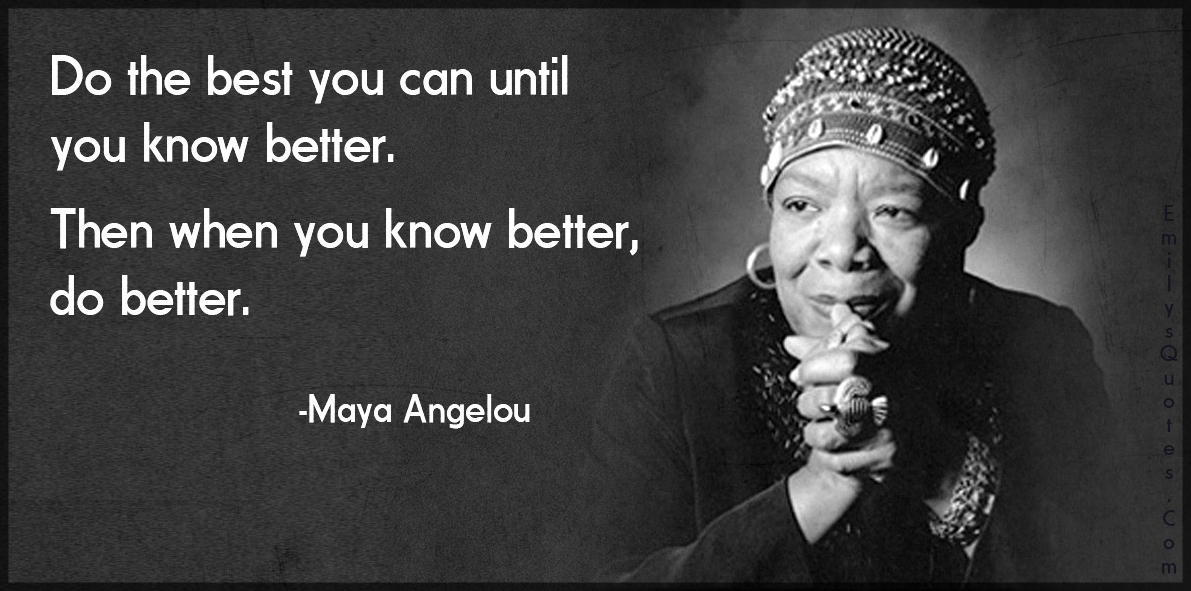 Most importantly, let the candidate know when the process is over. There is a big push to automate correspondence. However, this should not be used once a candidate has entered the interview process. I am sure this doesn't describe you, but there are recruiters that never call candidates to let them know that they did not get the job. Before hitting send on that automatic rejection email, take the time to thank them for their time and let them know why they were not selected by actually speaking to them.
There is not a software that can help with this; instead, try compassion. When you know better, you do better.
---
---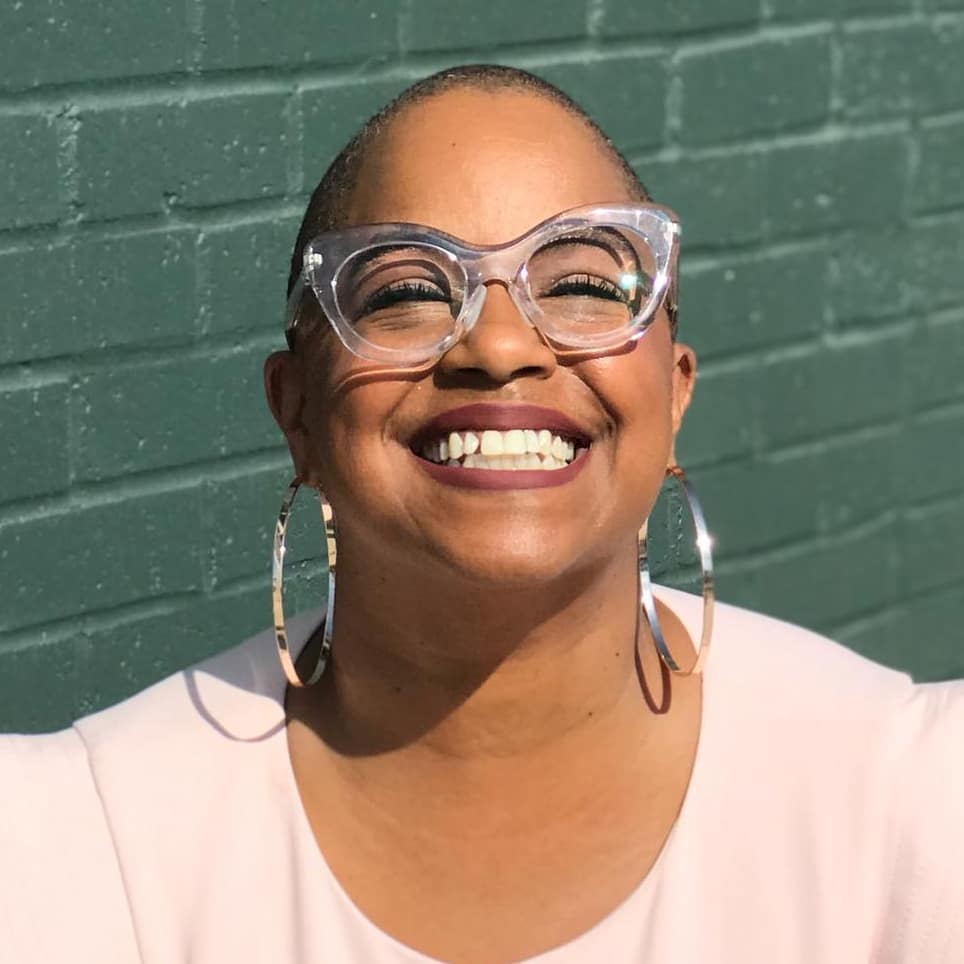 Jackye Clayton, with acclaimed expertise in diversity and inclusion, recruitment technology and a global network of non-profit, human resource and recruiting professionals, Jackye Clayton is a servant leader, uniquely inspirational speaker, and a revered thought leader. Jackye was named one of the 9 Powerful Women in Business You Should Know by SDHR Consulting, one of the 15 Women in HR Tech to Follow in 2019 by VidCruiter, 2019 Top 100 list of Human Resources Influencers by Human Resource Executive Magazine and one of the Top Recruitment Thought Leaders that you must follow in 2019 by interviewMocha Magazine. Currently, Jackye is the Diversity, Equity, and Inclusion Strategist at SeekOut. You can find her on Twitter @jackyeclayton and LinkedIn https://www.linkedin.com/in/jackyeclayton
Recruit Smarter
Weekly news and industry insights delivered straight to your inbox.