Social media is no longer just a bunch of platforms where people post selfies of their summer vacations. The vast ecosystem of over 4.6 billion social media users across the globe includes businesses that rely on it to build a reputation and showcase their values. 
The social media presence of a company affects its relationship with both current and future employees. Talented job seekers will want to work in an environment that appreciates and respects them by promoting balanced company culture, and nowhere is this shown better than through social media channels. 
Today, we'll see how you can fully leverage social media to reflect the core values of your company culture and attract valuable employees. 
What Makes Up Company Culture?
When considering a company's culture, think of the faces of employees after they finish their workday. The combination of the way they are treated as both a team and individuals, their rules for interacting with one another, their most prominent characteristics and their established approach towards work equal their company's culture. 
On a larger scale, this also includes how the company presents itself to the world through different channels, both offline and online, and the impact it has on society. Brands such as Nike and Google have made names for fostering admirable company culture. Perhaps this has attracted the most skilled individuals who built the companies to these heights. 
For those with the same aim, there are several aspects to be considered, such as the management style, mission statement, employee expectations and leadership structure, among others. But is building an outstanding company culture worth the work? 
Benefits of Prioritizing Company Culture
You should consider paying close attention to the culture of your company and how it translates into measurable benefits. From a hiring perspective, it hits on the following points: 
Positive identity.

Valuable employees are often brought by referrals. Satisfied employees working under a fair company culture will spread the good name of the company by word of mouth and by posting on social media. 

Recruiting.

Establishing a reputation in your industry for the way you treat your employees is likely to make recruiting easier avoiding

common bottlenecks

. Talented candidates will choose you over competitors, and you'll have to spend less on recruiting new staff. 

Staff retention.

A straightforward benefit of good company culture is increased employee retention. No one would want to leave a workplace if they receive daily the same supportive energy of those

welcoming messages

in their onboarding.

Company image.

Building a warm company culture and focusing on employee branding ranks in the same spot as your traditional marketing efforts. Eventually, you'll understand that promoting your company culture is a type of marketing. 

Employee satisfaction.

Employees are the engine of your business, and the harder they work, the faster you grow. As long as you create a space where they feel appreciated and satisfied, their productivity and willpower to do their best work will increase. 
Recruiting and retaining new staff in 2022 doesn't have to pose the same challenges as ten years ago. Instead of having to process hundreds of applications manually (which is easier if you use a free email for Mac to manage emails), you can attract the ideal staff who matches your company culture and reduce irrelevant applicants. But what's the role of social media here?  
How to Use Social Media to Showcase Your Company Culture
A behind-the-scenes look into what goes on in the daily lives of your employees has immense power in building your company's reputation. Don't be too shy to experiment with content formats and platforms — this TikTok ad example shows how a platform can be used profitably by serious brands.
Social media portrays the spirited teamwork that goes on internally without much effort, and it's factored into evaluating your company. 
Imagine the opposite: a brand with no LinkedIn profile or other socials. Most would think this company lacks seriousness or at least that something is wrong with it. To avoid making such an impression and leaving a bad taste in potential exceptional hirees, follow these tips: 
Make Your Brand Personable
Knowing how to make an Instagram story with professionalism, including proper fonts and crisp graphics, isn't all you need to give life to social media. Are the faces of those who represent your brand memorable and personable? Include smiling employees and not-so-perfect photos of the work environment mixed with interactive graphics and event pictures. 
Use Content Created by Employees
This is the secret trick used by e-commerce brands to get more sales and by social media experts to grow brands rapidly: user-generated content (UGC). It's the casual type of content captured in an amateur manner by employees themselves while working. It may include casual selfies or engaging contests organized by reposting their content. 
Showcase Your Employees
Don't miss employee or team winnings. It's your chance to show the audience how employees are appreciated for their achievements. Dedicate entire posts to welcoming them to their new positions, announcing promotions, or simply congratulating them for winning industry-related competitions or completing further specializations. 
Develop a Company Tour
You might have noticed short videos from big companies, like this one from Google, depicting what it's like to be part of their workplace. You can achieve a similar result without spending an arm and a leg for a professional video. Walk the outsiders through a day in the life of your company from the morning until the doors are closed. Include footage from the most prominent spaces, such as recreation areas, offices, balconies and other spots.  
Engage on Social Media
Success on social platforms like Twitter, Instagram and LinkedIn will always depend on engagement. Converse with your employees and followers to show that you actually take the time to have genuine talks and respond to feedback. Plus, comments can lead to reshares of your content, which broadens the reach of your cultured brand. 
Implement a Diverse and Consistent Social Media Strategy
Make sure your social media strategy considers multiple types of fresh content posted across your channel regularly. Don't be that company that posts once a month or simply reproduces its website content. Keep your audience updated on the latest happenings and ask open-ended questions that encourage conversations. 
Have a Presence Where It Makes Sense
Not all platforms may benefit your company. We mentioned above that TikTok is flourishing, but if your ideal audience and potential employees don't consume such types of content, it makes no sense to be there. Instead, focus your efforts on other platforms, like LinkedIn or Twitter. 
Next time a potential client tries to find your email address (your company or employees) by searching on Google, a LinkedIn profile has a higher chance of showing up rather than a TikTok profile. But you should do it yourself and stay on the platforms where sharing your company culture matters. 
Conclusion
Don't forget: bad news spreads fast and far, but good news spreads slowly where it has the most importance: your current employees. Building a positive and rewarding culture is the first step to making a name for your brand because your employees will portray it with honesty both offline and online. 
This is then multiplied when it falls in front of the broader public who will applaud, share, and talk about your company culture. These tips were some general points to focus on, but you'll likely build your unique strategies along the way. What matters is that you keep sharing your workplace culture with the world, and the results will come. 
---
Authors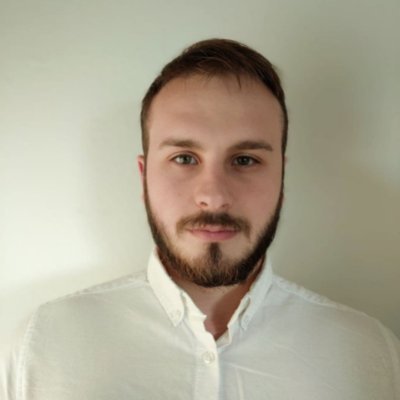 Roman Shvydun is a content marketer at Mailbird — an award-winning Windows email client that helps you manage your inbox. He writes informative articles mainly about everything related to marketing, business, productivity, workplace culture, etc. See a few more examples of Roman's articles by visiting his Twitter.
Recruit Smarter
Weekly news and industry insights delivered straight to your inbox.