From rejection emails and uncomfortable interview questions to long and drawn-out recruitment processes, many job seekers experience anxiety while on the hunt for a job. And even after securing a dream position, starting out in an unfamiliar workplace often proves very challenging and stressful.
In today's fast-paced world, it's essential to highlight the importance of protecting one's well-being during the recruitment as well as onboarding process. Recruiters in any industry need to be aware of how common mental health issues are among today's workforce and know how to look after candidates' well-being regardless of whether they eventually hire them or not.
As 83% of employees believe their well-being is just as important as their pay at work, it's in a company's best interest to ensure a positive experience for all candidates and create a strong foundation for their potential tenure with the organization.
Here are 5 tips on how to achieve this by protecting candidate well-being throughout the recruitment process.
 Educate Your Team on Mental Health and Well-Being
To begin with, make sure that everyone involved in the recruitment process is educated and well aware of the mental health issues that both candidates and later employees may experience. Provide them with appropriate training and ensure they are familiar with the company's mental health and well-being policies. Build a safe space where such concerns are widely discussed and not stigmatized.
Once equipped with this knowledge, HR teams and recruiting managers will be able to respond to people's needs promptly and sensitively. They will also know how to reduce stress for new starters and introduce them smoothly to a new team.
Be Transparent and Keep Candidates Well Informed
There is nothing worse than waiting to hear from a recruiter and getting no response. Candidates spend a great deal of time searching for suitable positions, preparing for interviews and completing recruitment tasks. The best thing you can do is to ensure the recruitment process is fully visible to them and its progress clearly communicated.
Include as much information as possible in the job advert, and when contacting the candidate for the first time, make it clear how many stages the recruitment involves. Don't leave them hanging for the final decision, even if you end up hiring someone else. Knowing that you respect their time, are transparent and keep them informed, will ensure that your candidates will not only be in a better frame of mind but will also feel reassured about working with you.
Review and Simplify Your Processes
Regularly review the company's processes to see if there is room for improvement. Take the time to evaluate your recruitment process to find ways of simplifying it. Lengthy and complex procedures can cause unnecessary stress. Multiple stages, demanding non-feedback-based tasks, too many people involved in the whole process – all of this adds to the candidate's anxiety.
Optimize your processes by structuring, digitalizing and eliminating all redundant steps. Avoid requesting excessive documents and repetitive information, reduce the amount of paperwork required and create an easily accessible repository of materials. What also helps with smooth onboarding is having orientation programs in place and assigning a buddy to new hires to help them navigate their way into the company.
Foster a Culture of Wellness by Providing Support
Do you check in on your applicants and employees? This is a good first step towards protecting their well-being, but fostering a culture of wellness calls for greater efforts.
Offer access to resources and support systems that promote mental health. This may include sharing information about best self-care practices and the company's values and policies, as well as providing access to employee assistance programs or wellness initiatives available within the organization. Showing that people's well-being is a priority from the start will reinforce a sense of care and trust.
Gather Feedback and Make Continuous Improvements
Actively seek feedback from people on their hiring experiences. When providing feedback to applicants, ask them to fill in a simple survey about their perception of the process in return.
Use this information to identify areas that require changes to enhance the candidates' experience and protect their well-being. Demonstrating a commitment to continuous improvement shows people that their opinions are valued and can help you build positive brand awareness.
Final Words
Prioritizing candidate well-being not only helps attract the best talent but also contributes to a healthy working environment. Follow these tips to keep your candidates and teams happy and benefit from their increased productivity and satisfaction. By employers putting people's mental health first, any company will thrive.
---
Authors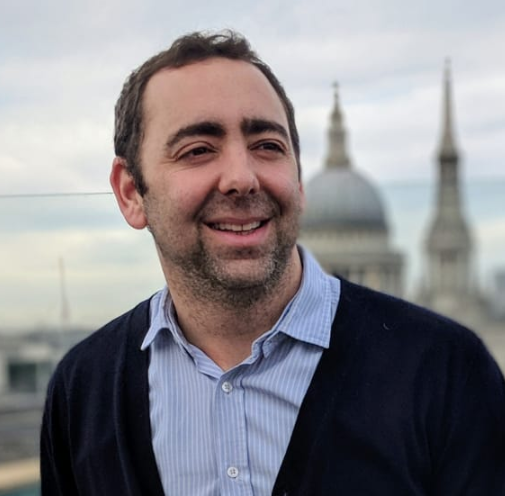 Lewis Maleh is an executive recruitment expert and the founder and CEO of Bentley Lewis, an award-winning global boutique executive search firm. He is one of the leading global minds on what's next in the workplace, how hiring and attracting talent is evolving, and what people are really looking for from work. He shares his expert insights as a global speaker and host of "The Recruitment Show."
---
Recruit Smarter
Weekly news and industry insights delivered straight to your inbox.