Recruiters have so many different hats they need to wear, it can get overwhelming. With agency recruiting, you are dealing with the numbers game, trying to find as many candidates as possible to ensure a good fit. And further, in corporate recruiting, you have the stress of dealing with fighting other companies for the best talent.  Are you looking to offload your bandwidth and get time back in your day?  Scout may be the answer to how to offload some of that stress and keep on rolling.
Scout is a virtual recruiting assistant that combines AI with human intuition to help teams fill open roles at a fraction of the time and cost of traditional recruiting tools (20x cost advantage).
Not only will Scout help you find candidates, but the fees are requisition based.  No monthly charges, no long contracts, just use it to work on what you need, To illustrate, here is a little video intro to Scout's capabilities.
How Scout Works
First, send the fine people at Scout your job description. They then will use their backend algorithms to gather and send the best candidates to you.The handy backend of Scout will give you as much information about each candidate that it can.  This includes LinkedIn profile, Twitter, GitHub, email accounts, any information that the system is built to find and can find. From there, you give them feedback as to why the candidates the sent is or is not a fit.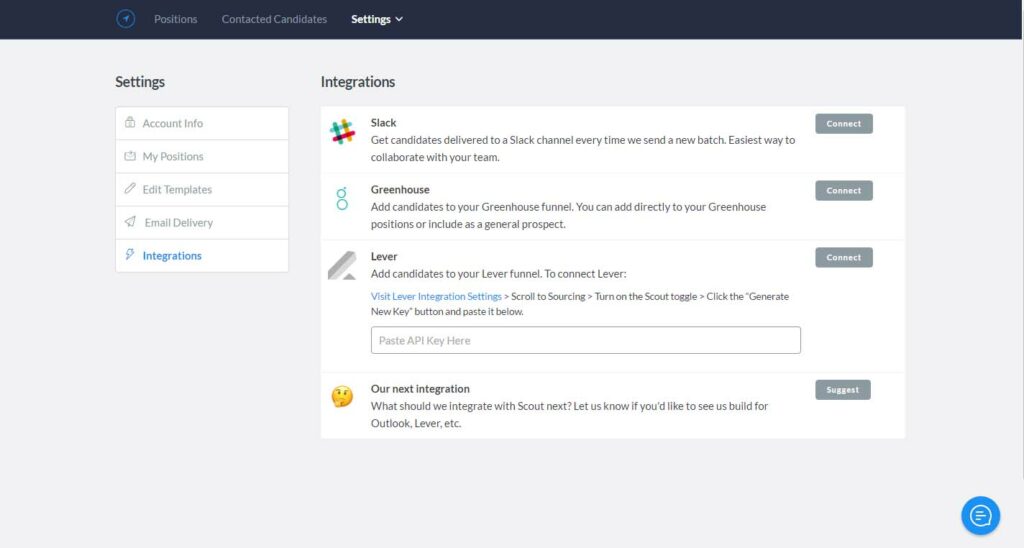 Another great feature Scout offers are email resources.  They offer email templates, scheduling, tracking, and reporting. Overall, it acts as an excellent "mini-ats" that helps you keep track of candidates that you decide to contact.

Take One
To start my test, I gave Scout one of my hard to fill jobs I am working on; a  Sr. Data Analytics Specialist in the Dallas Area. The first batch of candidates that Scout threw at me were a bit off. Of course, keep in mind I threw a pretty complicated requisition at it.  Next, the system threw Data Scientists at me, and none were really a good fit. From there, I went into each candidate's profile and typed away my thoughts about why this person was not a good fit and what would make this person a better candidate.
Consequently, this is key to how this tool works. Scout learns based on your activity and feedback, and this allows them to send better people over time.  So, after the first round of 4 to 8 candidates, the Scout team compiled the data you shared and then sent 4 to 8 more profiles.   The system goes on and on like this until you find that magical purple squirrel you were looking for.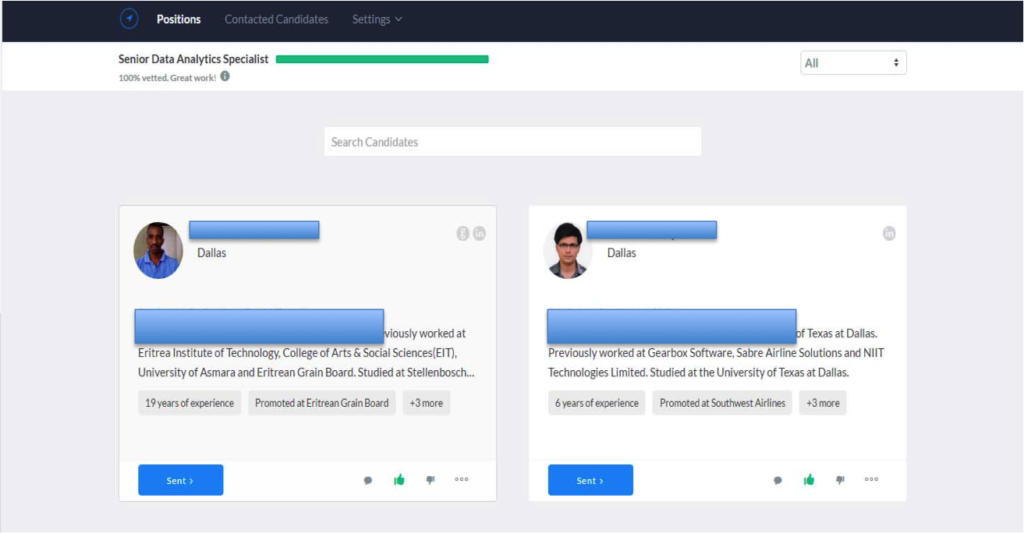 Take Two
Then low and behold the 2nd batch came in after my in-depth review of my first batch of candidates.  This was more in line with what I was looking for; now I had about a 60% fit ratio.  I went in one by one and looked through each candidate's LinkedIn profile, any social media accounts it gathered, and gave a thumbs up or down to each candidate.
After the screening process, I scheduled an email to be sent out at 11 am using one of their suggested email templates.   I must say I was pleasantly surprised at how they structured their emails.  There was no fluff, no overdone email, it was very simplistic and to the point.  Results?  100% open rate and 50% reply, not too shabby.
I threw a pretty hard fill job at the system, and now I have four candidates that are solid and in the process. Even if they don't get moved forward in the interview process,  I can say that I received solid candidates for future hires.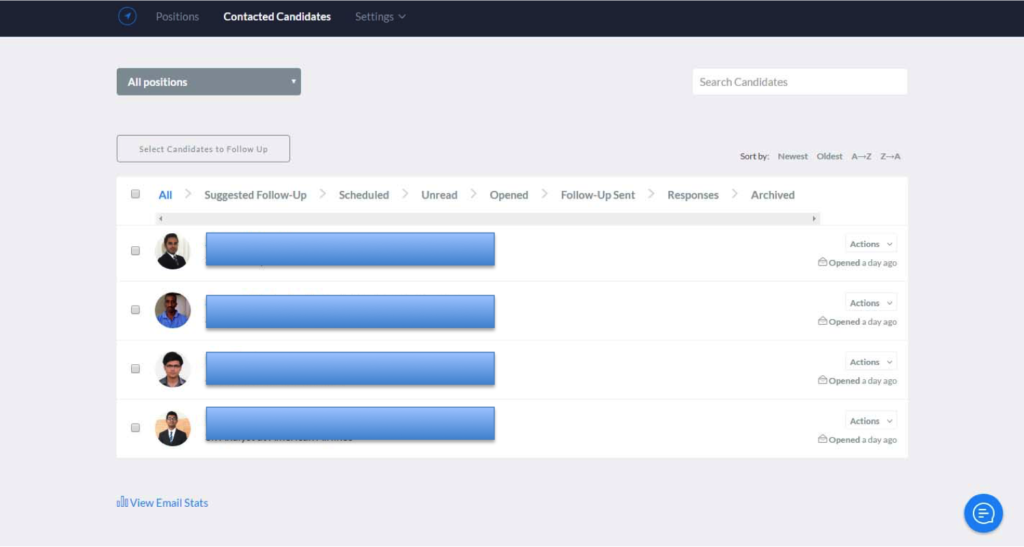 In conclusion, even though the first round of results will always be hit or miss, with every bit of input you give Scout the results will get better. In fact, I would have loved to work with the product longer to see what it could have done with some of the other jobs I am working on. Overall, I think this is a great tool and could assist recruiters in finding top talent faster.

About our Author: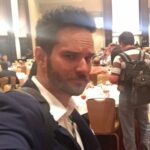 Stefano Echanique is an internet "Ninja" who helps companies find people with certain skill sets to fill job openings. Opening doors and helping people think outside the box. Love to create, numbers, business, and helping others. You can reach him on LinkedIn or follow him on Twitter.
---
---
Internet Ninja, helping companies find people with certain skill sets to fill job openings. Opening doors and helping people think outside the box. Owned, operated and managed a business for 13 years before selling. Expanded into the world of recruiting/sourcing after the long run of owning a retail store. Always on the look out for opportunities and a chance to expand and grow personally. For fun I get to be a Soccer Dad, artist and podcast host. Love to create, numbers, business, and helping others. To create is to mold characters, worlds, and ideas so others can get away from the reality that is. To expand the mind and bring on ideas that otherwise would have never been brought into light. Now go create.
Recruit Smarter
Weekly news and industry insights delivered straight to your inbox.