Last month, Brandon Hall Group launched its first annual Talent Acquisition Benchmarking Survey and collected data on the priorities, processes, and plans of hiring organizations for 2014. I've spent the last few weeks slicing and dicing the data.
In trying to find the most compelling stories and identify the most important trends, I had to look at the data from several different angles. (It's actually more exciting than it sounds.)
I started by comparing the responses of those who self-identified as less-than-effective hiring organizations (LEOs) with responses of self-identified highly effective hiring organizations (HEOs).
I immediately saw major disparities.
While the goals of these two distinct groups were similar, their processes – and the technology they rely on to support talent acquisition – were vastly different. For example:
More than 60% of HEOs plan for talent needs at least quarterly, versus 24% of LEOs (43% of LEOs don't plan at all).
Nearly 70% of HEOs are measuring candidate experience, versus 35% of LEOS (55% of LEOs are not measuring at all).
More than 70% of HEOs are using a combination of applicant tracking systems and point solutions to manage talent acquisition process, versus 40% of LEOs (60% of LEOs use a hodgepodge of emails and spreadsheets).
Suffice to say, there is a massive difference between the scope and function of talent acquisition at HEOs and LEOs. But was there more to this story worth reporting? It's relatively easy to compare highly effective and less-than-effective hiring organizations and call out weak points in process and misaligned priorities. Although this certainly makes for more sensational news, the bigger (and more important) challenge is bridging the gap between the two – and charting a course for improvement.
To that end, we thought it important to look at the data another way, and compare LEOs with those organizations that consider themselves moderately effective hiring organizations (MEOs). The result wasn't pretty.
The Problem With Middle-of-the-Road Recruiting
According to our research, the biggest, and most obvious challenge for LEOs today is a lack of clear strategy for talent acquisition. The majority of struggling organizations are still relying heavily on reactionary recruiting processes wherein they only source talent when the need arises. What came as a surprise, however, was that a large number of MEOs are practicing many of the same bad habits. Most telling was the fact that only 26% of MEOs have matured to a point where they have even a high-level talent acquisition strategy.
But there are other similarities between LEOs and MEOs that are worth noting:
44% of both LEOs and MEOs do not have a separate, discrete budget for talent acquisition. A lack of dedicated resources limits talent acquisition leaders' ability to support efforts like bolstering recruitment marketing, strengthening employer brand, and improving candidate experience. This also makes it nearly impossible to plan for talent needs, never mind researching and selecting new and improved talent acquisition technology.
While an astounding 43% of LEOs aren't using social technologies for talent acquisition, there are still 20% of MEOs that are also slow to adopt. What's interesting, though, is that nearly 45% of both LEOs and MEOs are using social technologies ad hoc – again with no set strategy in place. Not surprisingly, both rated social networks as one of their least effective sourcing channels.
More than 1 in 4 LEOs take more than 8 weeks to hire new talent – from initial application to offer acceptance, compared to nearly 1 in 5 MEOs. What's more, about 1 in 3 of both take at least two weeks to hire new employees after final candidate selection has been made – and 13% of MEOs take more than four weeks. While it's true that efficiency metrics like time-to-fill and time-to-hire aren't the best measure of overall talent acquisition performance, one can safely say that poor performance in both do little to improve candidate experience.
All told, both MEOs and LEOs are suffering from a lack of strategy as well as a lack of proper planning. The key difference, of course, is that those who self-identified as less than effective hiring organizations know they have work to do. Those who fall into the MEO category may be getting by for now, but their short-sighted approach to talent acquisition may catch up with them sooner than they realize.
It's no secret that competition for talent is at an all-time high. Those who are still beholden to outdated (and ineffective) recruiting practices aren't going to win this race – that is, not without some help. I have a few ideas on what LEOs and MEOs can be doing today to improve their ability to attract, hire, and retain talent tomorrow.
Keep your eyes peeled for my industry perspective report, which is due out in the next few weeks.
Originally Published On Talent Acquisition Today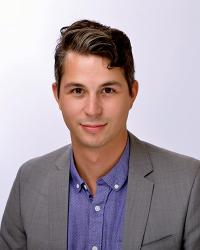 About the Author: As the Talent Acquisition Analyst at Brandon Hall Group, Kyle Lagunas heads up research in key practices in sourcing, assessing, hiring, and onboarding – as well recruitment marketing, candidate experience, and social recruiting.
Through primary research and deep analysis, he keeps today's business leaders in touch with important conversations and emerging trends in the rapidly changing world of talent.
Kyle has spent the last several years offering a fresh take on the role of technology as part of an integrated talent strategy, and focuses on providing actionable insights to keep leading organizations a step ahead.
Previously the HR Analyst at Software Advice, he is regular contributor on SHRM's We Know Next and TLNT, and his work has been featured in Forbes, The New York Times, Business Insider, Information Weekly, and HRO Today.
Follow Kyle on Twitter @KyleLagunas or connect with him on LinkedIn.
---
---
Recruit Smarter
Weekly news and industry insights delivered straight to your inbox.