Recruiting is challenging at the best of times, but in a time of high uncertainty it can be even harder for employers to ensure that their candidate of choice is the right fit for the organization. Pre-interview surveys can not only save time during the recruitment phase, but they can help you to determine critical information that will allow you to make an informed choice about the talent that is the best fit now, as well as in the future.
Why Invest in Pre-Interview Surveys?
When it comes to filling tech jobs, a pre-interview questionnaire is a useful tool for clarifying the employer's and candidates' expectations and motivations, and helps to increase staff retention by determining how likely a candidate is to stay with the organization in the longer term. But a pre-interview survey can do far more than that. It can help you to:
Determine a candidate's broader fit within the organization
Ascertain greater detail about their skills and experience, beyond that given in their resume
Gain an understanding of their challenges, expectations and frustrations in and beyond the workplace
One of the biggest advantages of the pre-interview survey is that it allows you to determine vital information before an interview. This not only allows you to utilize your interview time for more organic questions, and getting to know the candidate, but it enables you to filter out candidates that don't fit your essential criteria, but whose lack of suitability was not picked up during initial long-listing.
When considering which questions to ask within your pre-interview survey, it is useful to divide your questions into categories: candidate skills, company culture, and practicalities.
Candidate Skills Questions
Based on the job that you have applied for, do you have any skills or knowledge that may be useful but which are not on  your resume?
What elements of the role would you most enjoy undertaking, and which would you find less appealing, and more challenging?
If you had to name one area where you require development, what would it be?
Rate your confidence in X skill from 1-5, with 1 being less confident and 5 being 100% confident.
Company Culture
Please describe your ideal work environment.
How would you describe your working style?
What motivates you to be productive at work?
What management styles do you find most difficult to work with?
Please describe a time that you have experienced conflict in the workplace, and if and how it was resolved.
What are your career goals?
Do you feel that the position you have applied for, and the organization, are aligned with your career goals?
Practicalities
How soon would you be available for interview?
When would you be able to start the job if successful?
What baseline package would you require in order to accept the job (salary expectations, leave, office based, hybrid or remote, etc)
When To Use Pre-Interview Surveys
Surveys are not infallible. In the rare event that you are an employer struggling to attract applicants to a .Net job, you may make the decision to dispense with the pre-interview survey on the off chance that they will eliminate potentially suitable candidate. However, if you have a relatively large shortlist (or a long list), and you are not in the position to interview every candidate on that list, a pre-survey questionnaire is an excellent way of helping you to review candidates with minimal drain on resources.
Other Ways To Streamline Improve Staff Retention
Surveys aren't just useful pre-interview to determine whether a candidate's work ethos and skills are aligned with the post and organization in question, they can help you to ascertain staff satisfaction and aid retention of existing staff, too. Surveying a department at a time can help you to understand how effective management are, how happy employees are with their jobs, whether they feel valued, and what you can do to improve their working life.
Optimizing Your Recruitment Processes
Whilst it is important that recruitment processes are effective and robust, they don't have to be arduous. A combination of online recruiting, and making use of the resources available, such as social media networks, company website and professional forums, can help organizations to attract the right candidates. By implementing a virtual recruitment strategy, you can pre-screen candidates before investing a significant amount of resources.
If your organization is struggling to employ or retain staff, a pre-interview survey is undoubtedly a useful tool. However, it can also help to engage a professional tech recruiter, who will be able to apply their wealth of industry-specific experience to help find talent that is the best fit for the position in hand. Investing in recruitment may seem like a luxury when it is possible for recruitment to be led entirely in-house, however with the rising costs of recruiting and onboarding, for organizations looking to find, hire and keep the best staff, outsourcing the task to a recruitment agency may be a luxury that you can't afford not to have.
---
Authors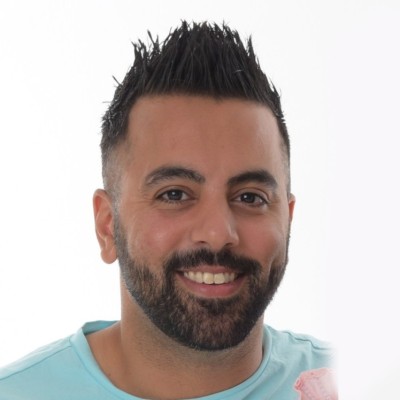 Shahin Fard is the CEO and Founder of Bravr, a digital marketing agency based in London. Bravr provides SEO, paid, social media, website design, development and hosting services.
Recruit Smarter
Weekly news and industry insights delivered straight to your inbox.