In terms of sheer drama, nobody thought that 2021 would match 2020, but here we are moving into the third year of a global pandemic, enduring political skirmishes that grow more intense by the day and enduring tornadoes and wildfires in places they're not usually seen.
In a number of ways, the developments of 2021 were rooted in the events of 2020. As the year turns, it seems like a sure bet that we can discern hints about the future by looking at the past. That's not simply because existing trends will continue down their anticipated road. Rather, it's because events over the last two years have impacted a wide range of business efforts – especially within HR and talent acquisition.
So, as the year turns, what's worth paying attention to? These developments stand out.
Employees Take Control
Employees began voting with their feet during 2021, as record numbers left their employer without even having a new position lined up. Between March and July 2021, 19 million workers quit their jobs, 7 million more than did during the same period in 2020.
Behind this exodus were burnout, a lack of flexibility and employees not feeling valued, said the employee experience firm Limeade. Dr. Laura Hamill, the company's chief science advisor, said the "mass exodus" from current positions was a sign of burnout and "a societal breakdown when it came to the ecosystem of work, home and well-being." The Great Resignation is "a great opportunity for employers to evolve, learn and do better," she said. Employers who "learn and grow from this feedback will succeed."
Given the Great Resignation's scope, it's no surprise that many employers expect 2022 to be challenging in terms of talent acquisition. XpertHR reports that 79% of organizations believe employee retention is going to be a particular slog, while 67% have serious concerns about workforce planning.
Research by the internal talent marketplace Gloat indicates that leaders will need to do more than tweak their retention strategies and upgrade perks and benefits to keep employees onboard. Among other things, better pay and more growth opportunities are needed to encourage employees to change their plans.
Talent Acquisition Includes Current Workers
With some 4 million people leaving their jobs each month, it's not surprising that employers are looking for new ways to increase retention. "Internal mobility," the movement of current employees to new positions within the company, took on a certain urgency as 2021 went on and businesses became increasingly creative in their efforts to keep existing workers inside the house.
According to Randstad RiseSmart's Q3 2021 Career Mobility Outlook report, nearly two-thirds of employees, 63%, want to be considered for new opportunities within their company. But at the same time, 54% don't believe their employer gives enough weight to their future interests.
Fewer than half of employees, 43%, are optimistic about finding new roles internally, down from 52% in Q2. In addition, the number who believe their managers are open to their transitioning into new internal roles dropped to 48%. By contrast, 78% of employers think their managers are open to internal mobility.
And although employees expressed skepticism about their ability to advance within their company, employers overwhelmingly said they plan to fill existing job openings with internal candidates. About 71% said they plan to fill 10%-50% of open jobs internally, relatively unchanged since the first quarter.
"The current supply of talent is simply not meeting existing demand," said Randstad RiseSmart CEO Dan Davenport. "Due to the high cost and overall difficulty of recruiting in today's labor market, organizations are recognizing the numerous benefits internal mobility can offer."
So are vendors. iCIMS unveiled its Internal Opportunity Marketplace, a module that connects employees to internal job opportunities and helps them build a long-term career within their company. SAP SuccessFactors rolled out a new internal-marketplace solution that delivers customized recommendations to help fuel workers' personal growth and increase organizational agility. Cornerstone OnDemand released Cornerstone Xplor, which delivers an integrated, personalized approach to learning, skill development, growth and career mobility.
Experience Rules
The Covid-19 pandemic spurred businesses to think of the employee experience more holistically, as a dynamic that's impacted not only by managers, teammates and HR, but by how workers interact with departments across the organization, and the very tools they use to get their jobs done.
As a result, nearly every touchpoint between employers and the workforce has become part of the equation of employee experience. Early in the year, industry analyst Josh Bersin said HR tech was in the process of shifting to "work tech," and predicted the industry would spend much of 2021 seeking to improve employee experience through apps that are easy to use and integrate neatly with existing tools.
And, indeed, as the recovery got underway, employers doubled down on their investments in workforce solutions, said Ceridian. In fact, more than two-thirds of them planned to invest in HCM and employee experience technology during the year.
There are several reasons behind this: For one, immediate talent needs. For another, longer-term digital transformation initiatives. And, of course, there was the pandemic, which turned improving experience into a top priority for 94% of the employers surveyed by Willis Towers Watson, up from 54% before the pandemic struck.
WorkForce Software found that many companies continue to rely on outmoded systems to manage their workforce. For example, just half of employees said they access an online portal to track  time and attendance. About 56% said they used outdated methods for time tracking, such as wall clocks, paper forms and punch cards.
That impacts perceptions. Employees who use online portals believe their company offers more scheduling flexibility and is more helpful as they address personal circumstances, noting the adoption of more immediate contactless screening.
Work Technology
HR technologies are blurring the line between workforce-focused areas and activities that involve work itself. Meanwhile, vendors pay increasing attention to how their products contribute to employee experience in ways that go beyond simple interface design. In Bersin's words, this all adds up to a shift from HR tech to "work tech," and highlights the importance of technology tools to most anything that's work-related.
In his annual report on HR technology, Bersin predicted the industry's emphasis would be on improving experience through apps that are easy to use and integrate with existing tools. This "EX layer" includes communications, surveys, case and knowledge management as well as platforms that simplify the building of new workflows, chatbots and portals.
This represents a significant change in the HR tech landscape, Bersin said. The bloom is off the idea of systems that consist of siloed payroll, benefits administration and LMS platforms tied into talent management solutions. Instead, vendors will work to develop single interfaces that access learning, communications and collaboration.
"The overall strategy is to make more and more HR technology 'disappear'—that's to say, make it useful to employees, managers and leaders, and improve your overall employee experience," Bersin said. "If it fits into our day-to-day work life, we'll find it valuable and HR will benefit. If employees find it to be an interruption and we have to learn how to use it, the verdict is simple: companies won't gain as much value from it.
No pressure there. Have a happy 2022.
---
---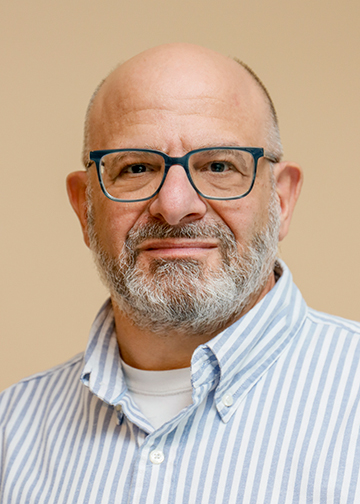 Mark Feffer is executive editor of RecruitingDaily and the HCM Technology Report. He's written for TechTarget, HR Magazine, SHRM, Dice Insights, TLNT.com and TalentCulture, as well as Dow Jones, Bloomberg and Staffing Industry Analysts. He likes schnauzers, sailing and Kentucky-distilled beverages.
---
Recruit Smarter
Weekly news and industry insights delivered straight to your inbox.