Pandemic Spotlights Recruiting Operations
Harqen.AI launched a machine learning platform recently, a new product designed to make hiring "more productive and predictive." It seems like an odd pitch to make in the middle of an economic crisis, but straightening out the pipeline makes sense when millions of job seekers are chasing fewer jobs.
Harqen's core offering is what it calls "smart interviewing technology." The company began by providing on-demand interviews, and now says it's processed millions of interviews across hundreds of job types. 
Its new platform—called Harqen Machine Learning Platform—runs interview transcripts through a language analysis that gauges "psychological attributes, levels of enthusiasm, and word clusters that are specific to job types." The company claims the technology's hiring decisions almost always align with those of human recruiters.
 "It's really focusing on the bottleneck in the talent acquisition process, which is mainly going to be the pre-screening process because that's when you have the large volumes of applicants," Will Rose, Harqen's chief communications officer, told Employee Benefit News. The platform crunches data gleaned from interview transcripts to present recommendations, allowing talent acquisition teams to make faster decisions, he said.
The pandemic has put more attention on the needs of recruiting operations as employers wrestle with an increasing number of applications streaming in for every opening they have. Efficiency is the watchword here, as employers search for ways to scale their talent acquisition efforts in ways that make both financial and strategic sense.
New Tools and Workflows
In May, for example, Lever upgraded its platform with new automation and analytics tools.  Among the features: workflows that include auto-screening questions and email notifications to HR when the time comes to begin the onboarding process.
Like many recruiting platforms, Harqen saw a spike in usage when the pandemic first gained steam. According to the Milwaukee Business Journal, activity increased dramatically in March, then eased back in April and May. (In a similar vein, Beamery said the use of its products increased by 63% during the first half.)  
Harqen CEO Tim Ihlefeld told the Business Journal that whenever the crisis passes, he expects technology to play an even bigger role in recruiting than it already does.
"When we look forward into the future, whatever the new normal looks like … the use of our platform and others like it are certainly going to be part of every company, every organization, nonprofit, government as part of their toolbox as they consider how to engage folks in their business environment moving forward," he said.
Doing Business
Elsewhere in recruiting tech…
Jobvite launched a consulting service to help talent acquisition leaders better leverage recruitment data. The AI Innovation Lab leverages predictive analytics, data science, machine learning, and AI to help companies improve TA effectiveness, improve their talent pool, reduce bias, eliminate redundant costs and optimize processes.
Ultimate Software and Kronos, who closed their merger in April, unveiled their new corporate identity—UKG. The announcement brings employees of both companies into "a new place as a team," CEO Aron Ain said in an interview with the HCM Technology Report. "That brings [together] all the benefits of two complementary products and two complementary cultures and two complementary sets of customers and employees and visions and strategies, and starts to really meld them into one."
Ratedly founder Joel Cheesman launched Poach.ai, a tool that helps recruiters track employee sentiment at competing companies. The software issues alerts recruiters "when the time is right to recruit top talent away from them," it said.
Job.com acquired HireVergence, an IT staffing firm focused on cybersecurity. The company said it's the first time its digital platform has been paired with an existing talent acquisition solutions provider.
Beamery said it saw significant growth during the second quarter, despite the challenges TA teams face of the Covid-19 pandemic. The number of new customers signed grew during the period, and includes organizations in financial services, entertainment, technology, pharmaceuticals and defense, the company said.
Recruiter.com announced a strategic partnership with Beeline, a provider of management software for the contingent workforce. Beeline customers will have access to a new diversity team at Recruiter.com, which will focus on minority-owned, small and independent recruiting firms, the company said.  
How We're Faring
Most Americans believe the quality of their work has improved since the Covid-19 pandemic began, and more than two-thirds say work-life balance is in a better place than it had been previously. However, there are signs of wear: Some 34% say their relationships with colleagues have taken a turn for the worse. Some 35% said the same thing about their team's ability to collaborate. And even though many reported better experiences, 41% say their happiness at work has slipped, while 35% believe culture has worsened.
---
Authors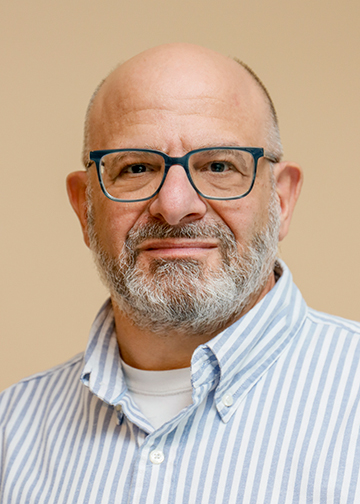 Mark Feffer is executive editor of RecruitingDaily and the HCM Technology Report. He's written for TechTarget, HR Magazine, SHRM, Dice Insights, TLNT.com and TalentCulture, as well as Dow Jones, Bloomberg and Staffing Industry Analysts. He likes schnauzers, sailing and Kentucky-distilled beverages.
---
Recruit Smarter
Weekly news and industry insights delivered straight to your inbox.