Press play to listen to this article!
Corporate Leaders, Employees Bring Different Outlooks to Hybrid Work
While there seems to be consensus that work will be markedly different once the Covid-19 pandemic subsides, precisely what that world will look like, and what it will encompass, remains up in the air.
One issue lies with the perspective of corporate leaders. A report from Microsoft, the 2021 Work Trend Index, says executives are pretty happy right now– 61% describe themselves as "thriving." However their subordinates aren't feeling the same kind of inner joy. Just 38% of employees without decision-making authority are as optimistic.  
In addition, while Microsoft believes hybrid work is all but inevitable, it found that 42% of employees lack basic office supplies at home. Ten percent don't have an adequate Internet connection.
Some 37% of global workers told Microsoft their companies are asking too much of them in the midst of the crisis. One in five say their employer doesn't care about their work-life balance, while 54% feel overworked and 39% say they're exhausted.
One reason for all this is an increased workload. "Signals" from Microsoft 365 show that employees are spending more time working digitally, Microsoft said, with the average number of meetings and chats steadily increasing since last year. Between February 2020 and February 2021, time spent in Microsoft Teams meetings more than doubled, the average meeting became 10 minutes longer and chat use rose more than 40%. Nearly two-thirds, 62% of these calls and meetings were unscheduled or ad hoc.
Despite all this, workers like the idea of hybrid work, with 73% wanting flexible remote-work options to continue. And many seem to believe hybrid work will provide them with more options in terms of finding an employer that suits them: Over 40% are considering leaving their company this year, and 46% plan to move now that remote work is an option. Said the report: "Addressing flexible work will impact who stays, who goes and who joins a company."
Recruiting Tech Firms Bolster Diversity Tools
Recruiting technology providers Greenhouse and Circa partnered to expand the delivery of job postings to underrepresented communities, while Appcast, which develops programmatic job advertising software, launched an index to help employers measure their efforts to reach diverse candidates.
Appcast launched the Audience Index Report for users of its Xcelerate network. The feature provides insight into candidate demographics including race, ethnicity and gender identity, and compares an employer's results at reaching diverse groups with a U.S. benchmark average.
Demand for diverse candidates has led to fierce competition between employers, said Appcast Chief Product Officer Tom Chevalier. Their task is complicated by the number of recruitment advertising options available today, which makes it "extremely challenging for hiring organizations to identify which job sites lead to the greatest number of diverse, qualified candidates," he said.
Separately, Greenhouse and diversity software developer Circa announced an integration that will post jobs to Circa's network of 15,500 community organizations and 600 local employment sites.
Circa provides OFCCP compliance management and recruiting technology solutions, and said it's expanding its product and service lines through partnerships to meet increasing demand.
More Enterprises Hire DEI Executives
More U.S. companies are hiring chief diversity officers, with members of the S&P 500 bringing on as many as a dozen a month, according to a report by Russell Reynolds Associates,. Meanwhile, at least 60 public companies in a broader group have hired their first diversity leaders.
"What's different this time is that the whole world is focused on it," Tina Shah Paikeday, leader of Russell Reynolds' diversity and inclusion practice, told Bloomberg.
Still, only about 53% of the S&P 500 have CDOs, Bloomberg said. That's up from 47% in 2018. And chief diversity officers seem to move around frequently, staying with their company for an average of 3.2 years, compared to 5.5. for a CEO. While they were there, they were given relatively paltry budgets—of about $100,000, said Paikeday. That's changing, however, as more companies give their CDOs a staff and budgets closer to $500,000. "Historically, people talked about the quick wins," Paikeday said.
"When they don't see the quick wins right away, all of a sudden the chief diversity officer is out the door. Now people are looking for longer-term change."
Doing Business
ZipRecruiter now offers candidates feedback about how strong a match they may be for a job. The guidance is generated using AI algorithms run against data from employer and job seeker interactions in the ZipRecruiter marketplace, the company said. For each job, ZipRecruiter shows job seekers a match score to provide an idea of how likely they are to be received favorably by a hiring manager. The system also recommends ways job seekers can improve their odds of success, such as by updating profiles or resumes with more relevant qualifications.
Salary.com launched the CompAnalyst Pay Equity Reporting Toolkit, which is designed to help employers identify differences in pay based on gender, race, age or any basis of comparison that a company finds important. As part of CompAnalyst's Reporting and Analytics Module, the toolkit helps users assess where pay discrepancies exist so they can identify the reasons behind them and corrective actions they can take.  
DailyPay will launch a new module to award bonuses as a way to incentivize employees. REWARD by DailyPay allows managers to make on-the-spot payments for everything from bonuses to special incentives for picking up additional shifts.
eLearning Brothers acquired the Game Agency to strengthen its game-based learning offerings. CEO Andrew Scivally said the growth of remote work "demands learning solutions that engage employees and build teams differently than ever before." Game-based learning is seeing annual growth of almost 30%, the company said, with U.S. sales expected to reach $7.5 Billion by 2025. The companies have collaborated since 2017, jointly serving clients such as Chick-Fil-A, IHS Towers and PayPal.
---
Authors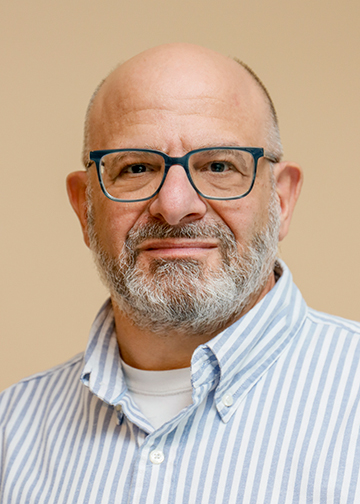 Mark Feffer is executive editor of RecruitingDaily and the HCM Technology Report. He's written for TechTarget, HR Magazine, SHRM, Dice Insights, TLNT.com and TalentCulture, as well as Dow Jones, Bloomberg and Staffing Industry Analysts. He likes schnauzers, sailing and Kentucky-distilled beverages.
---
Recruit Smarter
Weekly news and industry insights delivered straight to your inbox.