HCM Talent Technology Roundup March 19, 2021
Press play to listen to this article!
Bersin Sees HR Tech Morphing to Work Tech
HR technologies are blurring the line between workforce-focused areas and activities that involve work itself. Meanwhile, vendors pay increasing attention to how their products contribute to employee experience in ways that go beyond simple interface design. In the words of industry analyst Josh Bersin, this all adds up to a shift from HR tech to "work tech," and highlights the importance of technology tools to most anything that's work-related.
In his annual report on HR technology, Bersin predicts this year's industry focus will be on improving the employee experience through apps that are easy to use and integrate with existing tools. This "EX layer" includes communications, surveys, case and knowledge management, as well as platforms that simplify the building of new workflows, chatbots and portals.
This represents a significant change in the HR tech landscape, Bersin said. The bloom is off the rose for the idea of siloed payroll, benefits administration and learning platforms tied into talent management solutions. Instead, vendors will work to develop their own idea of a single interface to learning, communications and collaboration.
"The overall strategy is to make more and more HR technology 'disappear'—that's to say, make it useful to employees, managers and leaders, and improve your overall employee experience," Bersin said.
The report also noted:
The emergence of in-house talent marketplaces that facilitate internal mobility, gig project work, mentoring and job sharing. "Companies in every industry segment now realize that a marketplace model for talent is far more powerful, useful and engaging than relying on managers to make all job decisions," the report said.
An "explosion" of features to help companies with their efforts toward diverse hiring, diversity programs, confronting harassment and ensuring fairness at work.
Increasing interest in platforms that help manage contingent workers. Bersin found that higher-performing companies were almost three times more likely to use such technology.
Dice Adds Self-Assessment With Humantelligence Integration
Recruiting technology provider Humantelligence has partnered with Dice to offer candidates access to its self-assessment tools, which look at a user's motivators, behaviors and ideal work styles.  
Humantelligence measures 28 psychometric characteristics to help users understand their approach to work. A downloadable talent profile includes insight into communication, leadership, teaching and learning styles, as well as motivations and behaviors. It also includes recommendations for self-development.
"This partnership reinforces our deep commitment to helping people discover the roles and companies that best align with their cognitive behaviors, motivators and ideal work styles," said Humantelligence  CEO Juan Betancourt.  
Humantelligence said the partnership supports its broader vision of empowering people and employers with the data they need to make improvements throughout the organization. In the future, insights gained through its assessments can be used to help companies hire for better cultural fit and enhancement, or to fill gaps.  
Separately, Dice's sister site ClearanceJobs launched Meetings, an integration that allows recruiters to link their calendar with the job board's platform. They can then invite candidates to set up appointments for live chat, video, phone or in-person conversations.  
'Asynchronous Communications' Tools Move to Forefront
We haven't seen any research reports on the "Outlook for Asynchronous Communications Tools in HR," but interest in the idea seems to have steadily increased over the last year, from both employers and HR technology vendors.
On the face of it, this is counterintuitive. Messaging platforms and conversational interfaces have garnered a growing amount of attention among HR professionals, especially as the uptick in remote work made communications and collaboration more challenging.
But while many analysts and executives focus on the immediacy offered by tools like Slack and Microsoft Teams, hints are emerging that all those real-time messages are burying workers with too many tasks and too many messages, all of them coming too fast.
Since the Covid-19 pandemic began, collaboration platforms including Slack, Teams and Workplace from Facebook have seen a surge in popularity, according to The Wall Street Journal. Between January and April 2020, the average user increased their time on Slack from 85 minutes per day to about 120 minutes, the Journal said. Last March, instant messaging on Teams rose by 72%.
However, the "always-on" approach to work that these platforms facilitate—if not encourage—is encountering something of a backlash. At least some employers are reducing or even eliminating the pressure on their workers to be ready for a stream of chat messages and calls at any given moment, the Journal said.  
Instead, they're looking more closely at asynchronous communications tools or, basically, messaging that's not intended to generate an immediate response. Email's one example, although the term can apply to any product that delivers messages without pressing the recipient to provide an answer right away.
Executives say asynchronous communications give users the opportunity to digest information and breathe, even as it offers options for more dynamic, more tailored messages. Paylocity users, for example, use its video-messaging tools to deliver company-wide as well as personal messages, performance management comments and training.
A number of HR technology vendors have added asynchronous communication tools in the last year or so, including SparkHire, Paradox, iCIMS and Phenom. Slack, too, is developing an asynchronous video feature, the Journal reported.
Doing Business
SilkRoad Technology launched texting capabilities within SilkRoad Recruiting, becoming the most recent vendor to help employers pursue candidates who go nowhere without their smartphones. The company's clients "want to be able to quickly reach high-caliber talent faster with one-to-one communication beyond emails and phone calls," said Lilith Christiansen, SilkRoad's chief strategy and product officer. The texting tools are "especially important for organizations seeking to find ways to differentiate the candidate experience in a digital-first hiring environment and reduce phone and email tag in the hiring process," she said.
JazzHR rolled out an integration partnership with payroll-management provider Gusto. Using the solution, mutual customers can send new-hire information directly to Gusto from JazzHR, creating payroll records, eliminating manual entry and automatically kicking off the onboarding process.
Visier announced a strategic partnership with PeopleFluent, which will make its analytics available as part of the talent management platform's product. Visier's tools are currently in beta testing for PeopleFluent customers, and the full application will be available later this year for mid-market and emerging growth clients.
Freelance management platform Stoke Talent released a Worker Classification Engine designed to help employers identify high-risk independent contractor and freelancer relationships that might lead to misclassification penalties. The company said it's the first product built to automatically track individual relationships for compliance with workforce classification laws.
---
Authors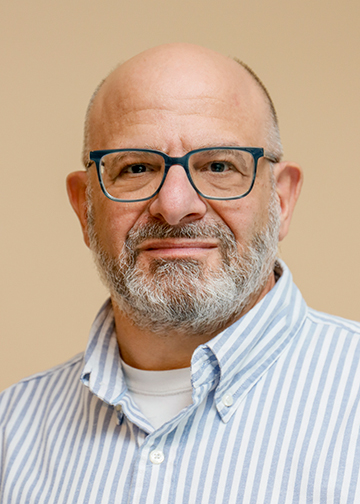 Mark Feffer is executive editor of RecruitingDaily and the HCM Technology Report. He's written for TechTarget, HR Magazine, SHRM, Dice Insights, TLNT.com and TalentCulture, as well as Dow Jones, Bloomberg and Staffing Industry Analysts. He likes schnauzers, sailing and Kentucky-distilled beverages.
---
Recruit Smarter
Weekly news and industry insights delivered straight to your inbox.