In-person job fairs are still alive and well, and if you're an HR leader or recruiter looking for top-tier talent, you need to be there and be prepared to make the best impression. Yes, impressing potential talent is as essential as being impressed by the talent, so you need to get your ducks in a row.
Preparation Is Key
If you're not making job fairs a part of your recruitment strategy, make that your top priority. Job fairs provide many benefits for your company, including the fact that you'll save a lot of time and money you would spend posting on social media and paying to post your ads online. Plus, you'll go to where the hungry potential employees are, and you can speak to them face-to-face and take some of the guesswork out of the interview process.
You need to take several steps before the fair, including gathering your materials and getting your talking points in order. You'll want to start by preparing the right questions for candidates approaching your booth. You may want to ask about specific skills, ask about their experience level and inquire about their ambitions. Have many of these questions ready so you aren't drawing blanks when you find that dream employee.
You'll also want to consider your recruitment goals before the big day. As a member of the HR team, you must know which positions are open and which departments have the biggest need for new talent. Then, it's important to put together several job descriptions on paper, so employees can better understand the position when they're at your booth, and they can take the paperwork home to think about it later.
Finally, you need to get the word out that your company will have a presence at the fair. Once you know where the fair will be held, advertise it on your company website. You could even email past candidates that applied but didn't make the cut and encourage them to see you there.
During The Fair
During the day of the job fair, you'll want to be on your toes and ready to engage the candidates when they approach your booth. Welcome them, and if they seem like a good fit, then ask the questions you prepared beforehand and go from there.
Once you find a potential candidate you feel may be a good fit for your organization, you'll want to provide a great sales pitch. A big part of attracting the best and brightest will be showcasing the benefits your company provides. Before the fair, take some time to survey your current benefits and think about the perks many job seekers are looking for today.
There are likely many other companies that do the same work as your organization, so when you're trying to find talent, talking about your competitive benefits is excellent, but a good wage and medical insurance are only half of the equation. Many people are looking for a flexible work environment. Many will desire to work from home or dictate their schedule. If you offer that type of perk, then be sure to bring it up during your conversation.
Also, many employees may be looking for a way to dip their toe in the water with an internship or apprenticeship. If you offer that alternative when someone asks, be sure to make it a major talking point. Many workers are also looking for a company that provides opportunities to grow and thrive within the company, so talk about those programs as well. Finally, they want to know that, if hired, they'll be motivated and recognized for good work, which can be accomplished with employee recognition software. Many potential employers will ask about these things, so you'll want pre-prepared answers.
You may have a lot of people passing by and introducing themselves, so you must collect a lot of data during the event. You'll want to focus on their demographics, including their physical proximity to the office, their experience, previous job titles and the fields they're interested in, just in case a position matching their desires opens up. You can collect this information with a form they can complete at the fair or by providing a link to an online survey or job application.
After The Fair
Once the fair has concluded, sit down and look at all your data. Then start reaching out to qualified candidates. Try to do this in the days following the event so you don't lose your chance to get that perfect interview. You don't know how many other companies they spoke to that day, so don't hesitate. Bring up any discussion you had during the fair, and then talk about the next steps.
As an HR leader analyzing the data, it's essential to realize that it's not only about how many candidates you were able to attract this time around but also about the future. Take a closer look at your data. Determine how many resumes you gathered and the number of interviews that were scheduled. Was it enough to meet your needs? You may find that you'll need to do more during the next job fair to attract more interest to your company or work on communication. Get to work on learning how you can improve.
In conclusion, you must put your best foot forward and make the proper preparations if you're hoping to recruit the best folks at your next job fair. Don't just wing it. Instead, know what you want in advance, and you'll have a better chance of getting the candidates you need.
---
Authors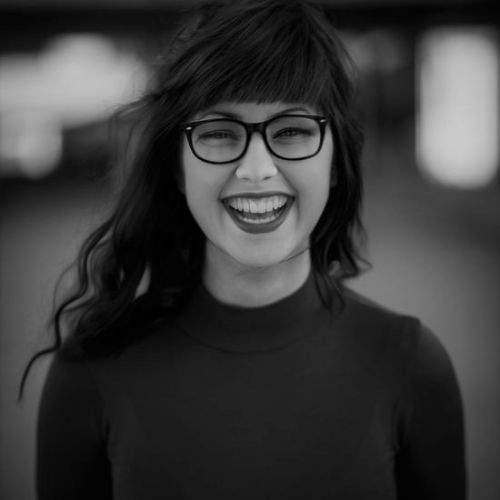 Ainsley Lawrence is a freelance writer from the Pacific Northwest. She is interested in better living through technology and education. She loves traveling to beautiful places and is frequently lost in a mystery podcast.
---
Recruit Smarter
Weekly news and industry insights delivered straight to your inbox.