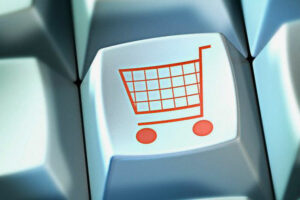 The makeup of B2B buyers has changed significantly in recent years, thanks to the rise of social buyers.
We now have two major buyer types—traditional buyers and social buyers—and the B2B marketplace is split roughly evenly between them, according to a survey by the Acquity Group. It's crucial to understand these two buyer types.
For if we're going to maximize the effectiveness of our marketing to HR, we need to understand who social buyers and traditional buyers are, how they consume information, and how they make purchasing decisions.
Social vs. Traditional Buyers: What's Your Mix?
Social Buyers: Primarily use online content to learn about the industry and to research purchasing decisions. They tend to be younger, with many of them having grown up not knowing a world without the Internet. They tend to be technologically savvy, and more likely to be in tech-oriented roles than traditional buyers. They are more than twice as likely to read and value information they find on social media, in electronic newsletters and in blogs.
Traditional Buyers: Attach greater value to in-person interactions and peer opinions for education. They are, for example, more than twice as likely to highly value conferences. Importantly, however, traditional buyers do value certain types of online content; for example, traditional buyers rated research reports slightly higher than social buyers did.
As we consider our marketing, it's important to determine if we are more interested in reaching social buyers or traditional buyers. For example, if traditional buyers are more likely to be interested in your product or service, then you'd give more value to conference exhibiting and sponsorship. While if social buyers are your targets, then it would make sense to put more resources into social media.
Marketing to HR: 3 Tips for Reaching Social Buyers
Now, let's take a closer look at reaching social buyers.
First, who are social buyers? Many share the following characteristics, according to a recent survey by the Acquity Group:
1. They have a smart phone, and use it regularly.
2. They are technologically savvy.
3. They are, on average, younger than their traditional buyer counterparts.
4. They read and value information they find on social media, in electronic newsletter and in blogs.
5. Content plays a huge role in their purchasing decisions, while in-person chats, such as at trade shows, aren't as important as they are for traditional buyers.
Clearly, then, the best place to reach social buyers is online. Reaching them successfully? That's the challenge.
As connoisseurs of technology, social buyers approach online content and social media with a critical eye. It's vital to create a positive first impression — as they are quick to click away — and then to continue to build on it to the point of sale. Essentially, you need to combine effective content marketing, social media marketing and a top-notch website.
That means:
1. It's important to produce a steady stream of high-quality content to demonstrate thought-leadership and expertise.
2. Regularly updated blogs and social media accounts that feature valuable, non-promotional information are critical.
3. Your website needs to have a state-of-the-art appearance and be simple to navigate yet robust — and make sure it's mobile friendly! A major plus is to include video and offer online demos.
To learn more about social buyers and other important concepts that will help you improve your marketing and sales in 2014, click here.
Originally posted on the HRMarketer Blog
About The Author: Eric Anderson brings more than eight years of journalism experience, and is using his fact-finding skills to update HRmarketer.com's extensive and growing conferences and media outlets databases. A graduate of the University of California, San Diego, he spent more than five years as an editor during his career in newspapers, but also covered a variety of beats, including sports, government and the environment. Earlier, he worked in high technology for Silicon Systems and Texas Instruments, writing computer programs that analyzed production data. He lives in Corralitos, CA with his wife, daughter and cat. He enjoys playing and watching sports, reading and spending time with his family.
---
---
Recruit Smarter
Weekly news and industry insights delivered straight to your inbox.