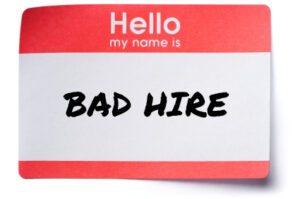 It seems to be that time of year for everyone to be releasing surveys, and here are two with some interesting wrinkles that crossed my desk this week.
One, from CareerBuilder, had a headline finding that should trouble anyone who hires people — Nearly Three in Four Employers Say They're Affected by a Bad Hire.
According to the new CareerBuilder survey, companies lost an average of $14,900 on every bad hire in the past year, and it's a pretty common mistake because 74 percent of the employers surveyed admit that they've hired the wrong person for a position.
What makes for a bad hire?
The survey went on to detail exactly what went wrong when they made a bad hire. See how many of these may have been issues for you:
While the candidate didn't have all the needed skills, they thought they could learn quickly (35 percent);
The candidate lied about his/her qualifications (33 percent)
Took a chance on a nice person (32 percent);
We were pressured to fill the role quickly (30 percent);
Had a hard time finding qualified candidates (29 percent);
Focused on skills and not attitude (29 percent);
Ignored some of the warning signs (25 percent);
We lacked adequate tools to find the right person (10 percent); and,
Failed to do a complete background check (10 percent).
Of course, this list above should make you wonder exactly how the CareerBuilder survey defined a bad hire, and here's what those who responded had to say:
The employee didn't produce the proper quality work (54 percent);
They had a negative attitude (53 percent);
They didn't work well with other workers (50 percent);
The new employee had immediate attendance problem (46 percent); and,
Their skills did not match what they claimed to be able to do (45 percent).
"Poor performers lower the bar" for others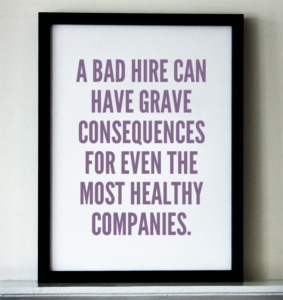 "It's important to note that there's a ripple affect with bad hires. Disengagement is contagious — poor performers lower the bar for other workers on their teams, and their bad habits spread throughout the organization," said Rosemary Haefner, chief human resources officer at CareerBuilder, in a press release about the survey.
She added: "The best thing hiring managers can do is put in the time and effort on the front end to make sure they have the best available pool of applicants for every job opening. And, just as importantly, have good procedures in place for evaluating candidates."
There is more to this survey, of course, including the regrets that many job seekers have about positions they accepted, and that's always an interesting perspective, to get into. Overall, I doubt this survey will tell you much that you don't already know, but it is surely worth a look.
The survey was conducted online by Harris Poll from Aug. 16 to Sept. 15, 2017 and included a representative sample of 2,257 full-time hiring managers and human resource professionals and 3,697 full-time workers across industries and company sizes in the U.S. private sector.
The Future of HR in 2018
The other survey that grabbed me this week is The Future of HR in 2018 report from Namely. Although it's focused more on human resources than on recruiting and hiring, there are some interesting and unexpected findings in the data.
For example, it answers a question I have heard asked a great many times at HR and talent management conferences over the years, and as simple as it is, I've never heard a definitive answer.
Here's the question: How many people work in HR (in the U.S.)? The answer? According to The Future of HR report, there were 5.6 million working in human resources as of 2013.
That's a lot of human resources people, and as the report pointed out, they make pretty good money for what they do.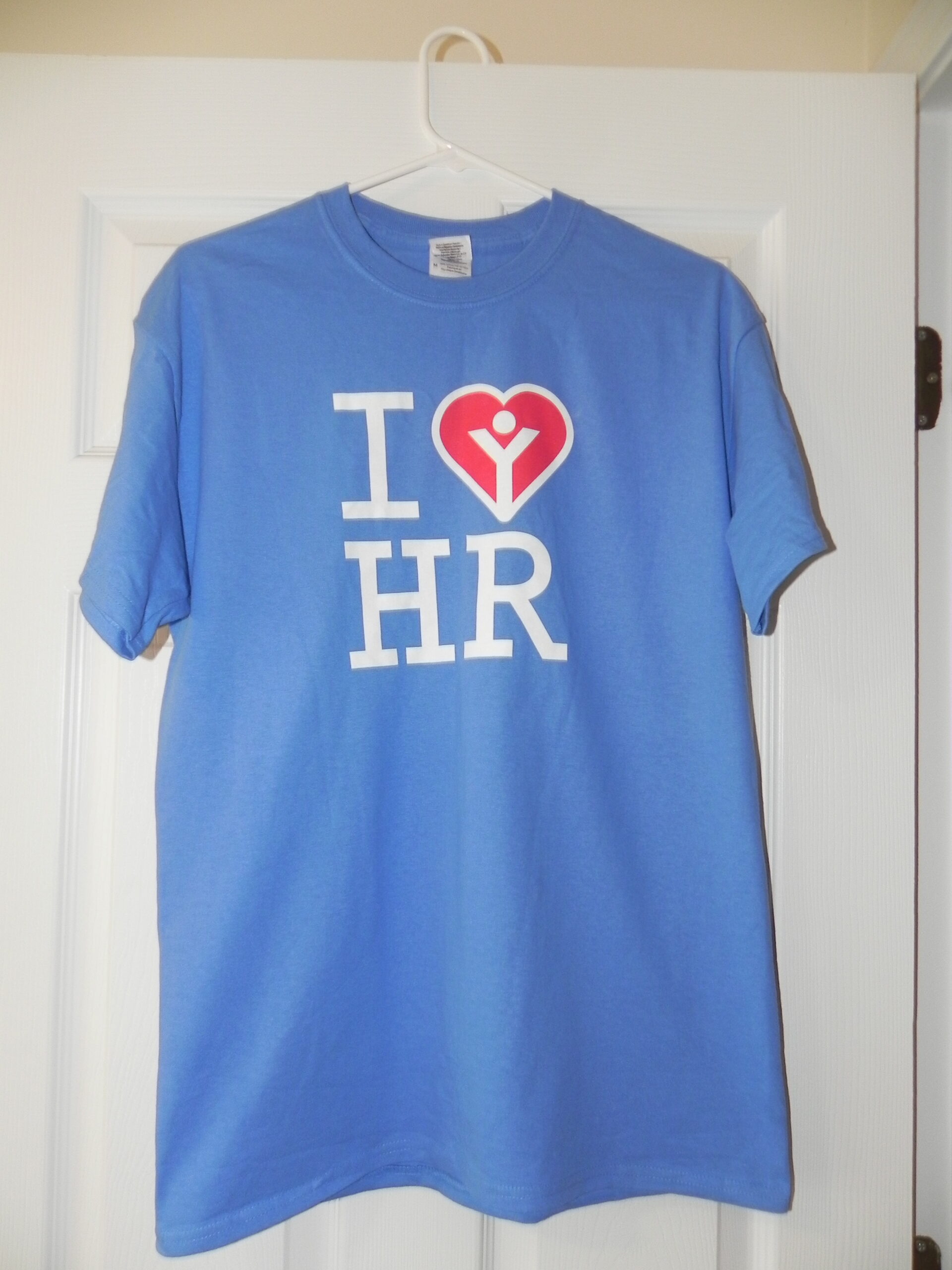 How good, you might ask? Take a look at these numbers:
HR specialists bring home a median amount of $59,180, and HR Managers a whopping $106,910;
Namely's own data shows that the average HR salary is $98,048 across all levels.
HR Directors and Vice Presidents at companies with more than 300 employees make the most of all — a whopping $192,592, on average.
There's a lot more interesting data about HR professionals in The Future of HR report (you can get it here), including a section on "Most Creative Job Titles" that goes to show that even HR is not immune from the silly title trend that too many organizations seem to have fallen into. For example, Culture & Geek Resource Manager or Head of Optimistic People are just embarrassing — even for HR.
A positive note of HR
But, the report does end on this positive note:
It wasn't always this way, but HR has evolved far beyond its strictly administrative legacy. While tasks like processing payroll and managing compliance continue to matter, the profession has a new, higher calling. Modern day people teams are expected to be strategic and data-driven, whilst driving seemingly subjective criteria like employee wellbeing. Business theorists no longer talk about HR needing "a seat at the table," because it's assumed as an established fact. If people truly are a company's most valuable resource, it's hard to overstate an HR professional's role in cultivating and maintaining that asset.

Quite simply, the state of HR has never been stronger."
Namely's The Future of HR in 2018 report analyzed data from over 1,000 mid-sized companies across the country, through November 2017.
---
Authors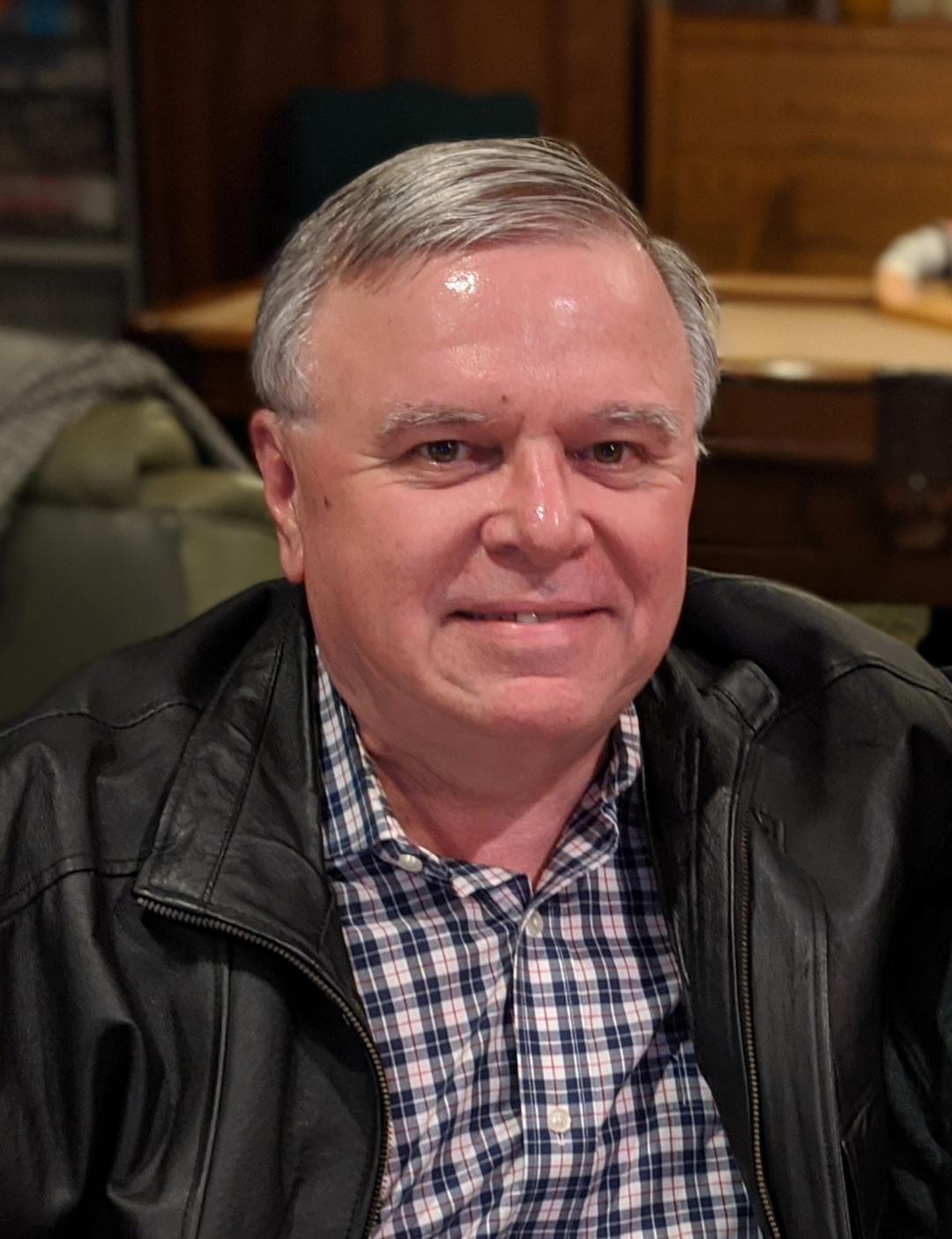 John Hollon is managing editor at Fuel50, an AI Opportunity Marketplace solution that delivers internal talent mobility and workforce reskilling. You can download the research reports in their Global Talent Mobility Best Practice Research series at Fuel50.
Recruit Smarter
Weekly news and industry insights delivered straight to your inbox.