First off, let me just say that I am pretty much the world's biggest Donald Trump fan, and in fact, 100% agree with everything The Donald has ever said or done. Just kidding.
Look, the fact of the matter is, the point of this post is not to look at Trump's politics, philosophies or psychopathy.
Instead, it's to take a look at a pretty interesting case study from somebody who, love him or hate him (and let's face it, most of us fall squarely into the latter camp), has been successful at interjecting himself – and his brand – squarely into the national spotlight, dominating an inordinate amount of our collective consciousness and conversation this election cycle.
While there may not be much substance to his platform or policies, when it comes to style, there are quite a few things we can learn from watching Trump on the stump.
While his numbers at the polls may be fading, in my opinion, his candidacy has reinforced one of the most important lessons any recruiter can learn: authenticity consistently wins out over artifice, every day of the week.
Every Trump supporter seems to cite the fact he apparently "says what everyone else is thinking" as one of the major drivers in their decision making.
The fact that this tactical transparency seems to be a tangible competitive advantage speaks volumes about the power of authenticity, regardless of the medium or the message (or the messenger, for that matter).
The Midas Touch.
The bottom line is, from our Facebook feeds to the nightly news, Trump has dominated the discourse and continually showed the kind of staying power most thought impossible when he entered the race a mere nine months ago, an afterthought and also ran who has gone further than anyone (including him) ever thought he would.
That I'm even writing this article is proof that Trump has certain undeniably charismatic characteristics that continues to capture the hearts and minds of so many people, many of whom seem otherwise reasonable, sane and rational.
So what is it, exactly, that continues to attract so many people to such a seemingly unattractive persona?
The reason for the riots, rallies and rancor consistently surrounding Donald Trump might have something to do with the message, but mostly, it's the way in which he delivers his message – it's less talking points and more tone that draws supporters – and causes such deep divisiveness – a style that's direct, abrasive and undeniably attractive.
Like recruiters, even though most people seem to dislike or despise The Donald, many still feel confident that somehow he'll help improve their lives and livelihoods, even if details on exactly how this is going to happen remain ambiguous or amorphous at best.
The important thing is, this billionaire Manhattan real estate mogul, a former reality TV star who's married to a supermodel is somehow seen as "one of us," which is the same sort of affinity enterprise employers seem to aspire for when building and executing their employer branding and recruitment marketing strategies. When it comes to branding, perception is everything, regardless of reality. And when reality bites, sometimes you've just gotta bite back.
Simply put, many people are sick and tired of the well thought out party lines that politicians have been saying for years.  They want real answers, authentic answers, and Trump has given them that.  The words that come out of his mouth clearly haven't been vetted by a PR person, and he doesn't deliver it in a careful and constructed manner.  He's just himself, for better or worse.
While the content of his messaging resonates with certain people, I think that is very secondary to the real reason he's been successful.  He says that he could shoot people and not lose voters.  I think this is true.  This, of course, is pretty much the same reality driving most candidate experiences. My belief is that Trump's primary appeal is his style of communication (that is, it's not what he says, but how he says it).
For the sake of this analysis, it's not important if you love him or hate him, it's important to understand why he's been such a dramatic force in the current election – he's viewed as being very authentic and therefore has built a massive following.
The lesson here for anyone in a "sales" role (most of politics is basically sales and marketing) is that authenticity – being a real person – wins.  In fact, there is a ton of data to back this up.
The Art of the Deal.
So what does this mean for recruiting? Pretty simple.  It's no secret that recruiters are more or less in sales, too. We're selling our company.  We're selling our jobs. We're selling our brands. Our buyer is the public, and our biggest battle recruiters wage, like Trump, happens in the court of public opinion. And, it seems, the public has spoken – they want authenticity.  So, employers need to act accordingly and give the people what they want. Chances are, your employer brand just isn't cutting it.
You know the 90 second culture video you have on your page where your CEO says you're an "innovative company" and 5-10 other people say "this is a great place to work!" (or some shit) with big smiles?  That's the same as all the politicians that we've been sick of hearing because they don't answer the questions that we care about, and they communicate in a way that is so obviously scripted.
At this point, we're all smart enough to know BS when we see it. If you're like me, your brain shuts down when you hear marketing messages, or politicians.  The rhetoric is just too strong, the smiles too wide – it's off putting and obviously opaque to the point of ostracism.
For this reason I think most people would agree that "authenticity wins on the internet." And in an age when pretty much all hiring happens online, recruiters would be smart to pay attention to this salient message. Authenticity doesn't mean being cavalier, or focusing on the negatives.  For recruiting, it just means having stories about what it's like to work at your company out there for the world to understand your employer story.
This means having real people (not your top 5 cheerleaders, but lots of every day employees) talk about their jobs with real smiles (if they feel like it), and without background music.  It also means getting specific answers to the questions people care about ("what skills will I get? " What will my career path look like?), not simply having a person say "we're innovative" and leaving it at that. Everyone says they're innovative, which is pretty ironic when you think about it.
Now while he might not win the nomination, Donald Trump has won enough voters over where we can definitively agree that he's been pretty successful at tapping into popular sentiment through a straightforward, no BS approach that proves authenticity is what the people really want – and similarly, recruiters and employers can reap the benefits of a no-nonsense, straightforward approach when it comes to marketing our jobs and building our recruiting brands.
It'll be huge.
Editor's Note: This post is the sole opinion of the author and in no way represents that of Recruiting Daily or its staff, all of whom think Donald Trump is a serial liar, rampant xenophobe, racist, misogynist, birther and bully who has repeatedly pledged to ban all Muslims – 1.6 billion members of an entire religion – from entering the U.S. And we think recruiters might be better off just ignoring him entirely. Authentically speaking, of course.
About The Author: Phil Strazzulla is the founder/CEO of LifeGuides, a recruiting and HR technology startup which builds software to help make it easy for employers to create the content that explains why their company is a compelling place to work – and effectively attract top talent.
Before LifeGuides, he was a venture capital investor at Bessemer Venture Partners, the oldest VC in the world which has made investments in companies such as LinkedIn, Cornerstone On Demand, Skype, Yelp, Pinterest and many others.
Phil started investing at the age of 11 when he opened his first brokerage account and hasn't stopped since.
Follow Phil on Twitter @PhilStrazzulla or connect with him on LinkedIn.
---
---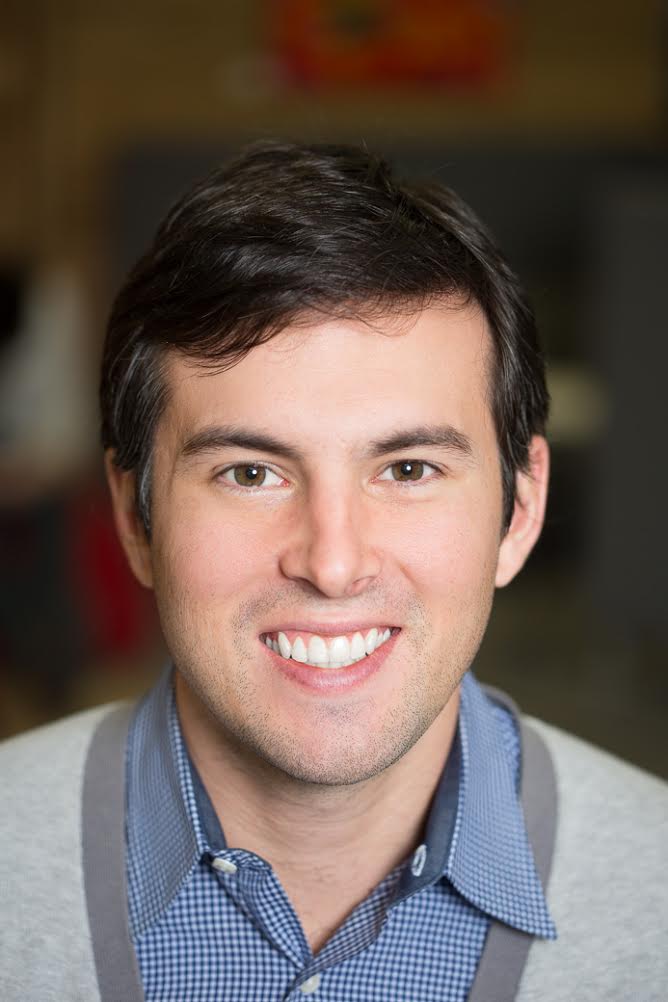 Phil Strazzulla is the founder of SelectSoftware, a site dedicated to helping HR professionals buy the right software and tools through free online guides.  Phil started his career working in venture capital at Bessemer before attending Harvard Business School for his MBA.  He originally got into the People space by starting NextWave Hire, a recruitment marketing software company.  Follow Phil on Twitter @PhilStrazzulla or connect with him on LinkedIn
Recruit Smarter
Weekly news and industry insights delivered straight to your inbox.