This week, Linkedin released their own CRM style sourcing tool. Social media, marketing and recruiting all in one place; it seems like the perfect idea. I was intrigued, especially because I've been working on a presentation for TalentNet September 12th about the concept of applying inbound marketing techniques and automation to recruiting.
This isn't some revolution. If you've ever hired someone that you didn't already know, you've already used marketing in recruitment.
The thing that the HR department is missing is the glue that brings it all together – the content to actually drive a pipeline.When I heard about these add-ons, I went into it hoping some of the great minds in Mountain View had delivered that glue to LinkedIn Recruiter. And maybe created enough stickiness to justify their steep price tag.
I wanted to see if it was actually applying the inbound marketing principals or if they were just slapping new names on traditional features, like "people you may know" (that don't work), and calling it marketing automation.
But here's the thing.  It kind of sucks.
I'm disappointed. If you've ever worked on a team that's required to deliver something of quality (candidates, leads, etc), you're already aware that you can't simply pack your pipeline full of crap that shares only the commonality that they're part of a group that you've somehow successfully managed to sucker into answering your call to action.
Unfortunately, I think that's exactly what this tool is going to do. And when it comes to conversion, I'm just not a true believer that the project features in LinkedIn Recruiter can deliver any real value for recruiters (or recruitment marketers).
The reason is simple. The project features in LinkedIn Recruiter don't help create better content that will attract, engage and convert candidates, passive or otherwise. Which is really the entire point. When I say content, by the way, I'm talking way broader than just blogging or posting on Publisher.  Sure, creating targeted content is a lot of work – hell, I get it – and if you're a recruiter, you've already got enough to do without adding copywriting to your to-do list.  I'm with you.
But whether you know it or not, content also includes everything from your LinkedIn profile to your job posts to your company page. Hell, your search queries even count as content.  This tool lays out the infrastructure for improving that content, and the effort, at least, is commendable. But all the tool really does, frankly, is process candidates. That makes it no more than a spreadsheet with some fancy buttons.
I can sit here and tell you all about what I think went wrong and right here philosophically but let's dig into the details:
Projects in LinkedIn Recruiter: Don't Believe The Hype
Linear Pipeline View: When I think about marketing, I just want to know what my conversion was from step to step so I can compare it to other campaigns and optimize. They're missing the data that tells you if that's any good (although the UX looks nice).
Suggested Profiles: I get what they're trying to do here but any decent CRM or social listening tool can find "profiles like this" and make a match based on keywords. However, I like that this takes into account all of your historical queries related to the search. It's an actual integration of recruiting technology into a marketing pipeline approach. My question is how long you're going to have to use it to make it actually work.
Stars: Treating candidates as good or bad is so basic. It's helpful, I'm sure, but levels of stars may have made more sense. 5 stars vs 3 stars based on how well they match the profile, for example.
Collaboration: Again, this is out of necessity. There are so many collaboration tools. And e-mail notifications. Great, one more e-mail.
Metrics That Matter: It's not clearly called out (% that converts at each level, % completeness, % match, etc.)
You can check out their blog post breaking down the features, but lost in the superlatives and PR spin in the official announcement is the fact that when it comes to marketing automation, LinkedIn clearly has taken its finger off the Pulse.
---
---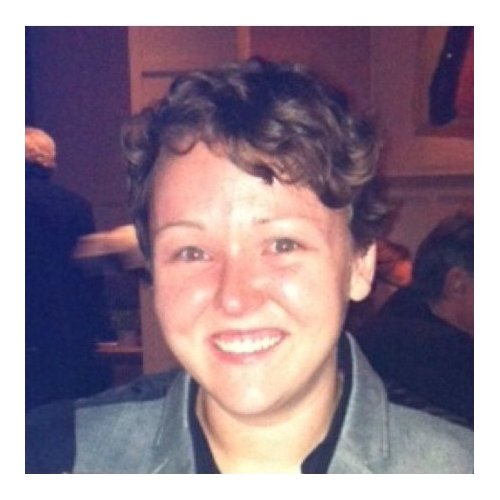 RecruitingDaily contributing writer and editor.  I am a storyteller. A tactical problem solver. A curious mind. A data nerd. With that unique filter, I work to craft messages that strategically improve the perceptions and experiences of our clients, the people they employ and the candidates they wish to attract. I methodically review and collect research and insights to offer solution-based recommendations that meet the one-off, and not so one-off, recruiting and employer branding problems of today's global employers.
Recruit Smarter
Weekly news and industry insights delivered straight to your inbox.