Recruiting on LinkedIn has become quite the investment, often argued as an investment too steep for justification. Fortunately for recruiters there are many tools available today to help minimize the pain of a second mortgage for successful sourcing.
After you check out the latest review below on ZipProfiles be sure to visit recent listings on search tools and LinkedIn here

 6 Awesome features of ZipProfiles
It's a free Chrome extension that you can download here. It's used to extract profiles and contact information
Use ZipProfiles to find and export targeted leads for sales, recruiting and marketing
You can save prospects, look up their phone number, leave notes, mark them as contacted and build a hot list for easy follow up activities
You have access to advanced filtering on options such as education, years of experience, keywords, skills and more
You have the ability to create and save templates as well as send messages that are saved and tracked to your inmail allotment
You can post jobs and share with your online network and share your jobs via quick and easy jobs widget
Here is a brief overview of ZipProfiles from @DeanDaCosta
[button_link size="medium" src="https://chrome.google.com/webstore/detail/zipprofiles/ofogabmaknobfbgnekhibjflekhjjjhh" target="_blank"]Get ZipProfiles Here[/button_link]
[Tweet "Awesome LinkedIn sourcing tool reviewed by @DeanDaCosta – Worth a looksie"]
[youtube url="https://www.youtube.com/watch?v=nXh2PgIIdhE&feature=youtu.be" width="500″ height="300″]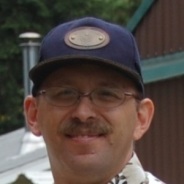 About the Author: Dean Da Costa is a highly experienced and decorated recruiter, sourcer and manager with deep skills and experience in HR, project management, training & process improvement.
Dean is best known for his work in the highly specialized secured clearance and mobile arenas, where he has been a top performing recruiter and sourcer.  Dean's keen insight and creation of innovative tools and processes for enhancing and changing staffing has established Dean as one of the top authorities in sourcing and recruiting.
Connect with Dean at LinkedIn or follow @DeanDaCosta on Twitter.
---
---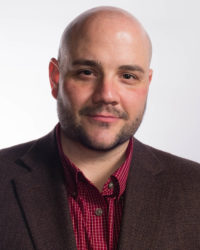 Ryan Leary helps create the processes, ideas and innovation that drives RecruitingDaily. He's our in-house expert for anything related to sourcing, tools or technology. A lead generation and brand buzz building machine, he has built superior funnel systems for some of the industries top HR Tech and Recruitment brands. He is a veteran to the online community and a partner here at RecruitingDaily.
Recruit Smarter
Weekly news and industry insights delivered straight to your inbox.