Since LinkedIn first filed its complaint against HiringSolved back in January, the case and its developments have been highly publicized – and closely watched – throughout the HR technology and recruiting industries.
In its initial action, LinkedIn filed a lawsuit against unnamed defendants for, among other alleged violations, maliciously creating fake profiles and using Amazon Web Services as a smokescreen to hide the still anonymous defendant's illicit pilfering of "LinkedIn data."
Shortly after the suit was filed, the original complaint was amended to reveal the real identity of the previously unnamed defendant: a two year old California based startup called Robocog, doing business as HiringSolved.  It also named Shon Burton, HiringSolved's CEO, who had registered the AWS account in question to  the address of his San Francisco apartment.
After months of legal machinations, motions and negotiation, a settlement between LinkedIn and HiringSolved was finally reached.
Last Friday (July 11), the proposed Judgement on Consent (to use the technical terminology, as lawyers like myself are wont to do) was filed with the court.  While under the terms outlined in the settlement, the complete agreement is to be kept confidential, the stipulation filed Friday by LinkedIn gives a pretty clear picture of what's really going on behind closed doors, even if most of it remains officially sealed from the public record.
In the proposed order handed down by the court, HiringSolved will pay LinkedIn a cash settlement of $40,000, and the company will delete all LinkedIn data as well as any references to LinkedIn in its product platform, marketing materials and any other B2B outreach, biz dev or branding efforts.  Additionally, the order stipulates that, under court order, HiringSolved will remain in full compliance of LinkedIn's terms and conditions in any future use of the site or its affiliates.
Check out the embedded document below for full details on the proposed Judgement of Consent:
LinkedIn and Hiring Solved React to Settlement
Speaking in an official statement on the record, Shon Burton, HiringSolved CEO, told Recruiting Daily:
"We are pleased with the outcome of the settlement. This is a major win for us. Overall, LinkedIn was very reasonable and I am especially happy with how quickly we were able to reach an agreement.

Every company in the aggregator space is aware of LinkedIn. HiringSolved is the only company that has successfully navigated this issue. We have been tested. We have an agreement with LinkedIn and we know exactly what we can and cannot do. That gives us a big advantage over our competition.

We are already accelerating. Since the settlement was signed by LinkedIn, we have brought on two new investors and we are preparing to launch a new product. I'm thrilled to put this challenge behind us and once again focus my attention on delivering amazing products to our customers."
While the case lasted for several months and was closely watched and analyzed by many recruiting, technology and legal pundits for its potential
precedent setting scope
, the settlement was ultimately reached extremely quickly and relatively fairly by the standards of civil litigation.  LinkedIn, represented by the white glove, blue chip law firm of Munger, Tolles & Olson LLP (described by 
The American Lawyer
 as an "
army of trial lawyers capable of waging war
") could have permanently shuttered HiringSolved by burying the startup in an extensive, expensive legal battle.
HiringSolved, the David to the Goliath that is LinkedIn, was represented in the case by Agility IP Law, a boutique, low profile practice whose monthly legal bill would nevertheless likely exceed the entire cost of the settlement's final sum had the litigation gone on in a protracted court battle.  In other words, HiringSolved couldn't afford this civil action to reach any other resolution – and got off with a relative slap on the wrist.
The response from LinkedIn's PR department?
"We are very pleased the Court has entered a Final Judgment on Consent in LinkedIn's favor that permanently bars HiringSolved from scraping LinkedIn member profiles and orders them to destroy all the data they obtained. We give our members control over the information they post on LinkedIn. When anyone takes that control away by scraping our members' profiles without their permission and storing or displaying their information elsewhere, we take aggressive action to stop them and hold them accountable."
It's not often both parties walk away from the negotiation table with a settlement that makes both the defendant and plaintiff practically sing rainbows and sunshine – particularly in the Northern District of California, a notoriously contentious jurisdiction that's a historic hotbed of technology related legal wrangling.
A closer look at the consent decree, however, shows that the real win for LinkedIn doesn't lie in the $40,000 worth of chump change (for them) the settlement stipulates HiringSolved must cough up, but rather, in the injunctive language contained in the consent decree itself.  The judgement won by LinkedIn serves as a staunch warning to anyone it perceives as a competitor – current or future – that tries for a piece of the people search and data aggregation market.  That market, of course, while still expanding exponentially, already represents billions of dollars of annual spend.
HiringSolved, by contrast, managed to walk away from the lawsuit with a relative slap on the wrist, the settlement containing the legal equivalent of a finger shaking while being scolded "don't do it again, or else!"  So, is the lawsuit's seemingly win-win resolution what it seems?  The answer, not surprisingly, is no – and the loser in this case might end up being not just HiringSolved, but the recruiting technology industry.
In the wake of last week's settlement, Recruiting Daily will take a closer look at the implications of the Consent Decree as well as a detailed analysis of the response in relation to the Amended Complaint, and an overview of how existing laws and judicial precedent apply to the allegations made in LinkedIn's lawsuit.  If you're not fluent in lawyer, that's just my way of telling you to stay tuned for more coverage of this case in the days to come.
While the settlement is sealed, it should be noted that HiringSolved limited the admission of wrongdoing stipulated in the settlement to just two of the initial allegations piled on in a substantial laundry list of complaints originally outlined: that it created a lot of fake profiles, and that it programmatically copied and saved profile information.
Of course, that sounds suspiciously like LinkedIn's business model.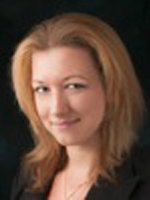 About the Author: Nicole Greenberg Strecker, Esq. serves as Managing Director at STA Worldwide, a global professional services firm specializing in IT staffing, project management and consulting services. A licensed Illinois attorney and member of the American Bar Association, Nicole has over a decade of experience in talent acquisition and recruiting strategy.
Recognized as "the world's only lawyer with a focus on sourcing," Nicole is a highly sought after public speaker, presenting on compliance, sourcing and technology topics to industry audiences around the world, and her writing on these subjects has been recently featured by top publications like SourceCon, Recruiting Daily and HRExaminer.
A lifelong native of Chicago, Nicole is a graduate of Lake Forest College and received her Juris Doctor from the John Marshall Law School. Follow Nicole on Twitter @NGSEsq or connect with her on LinkedIn.
---
---
Recruit Smarter
Weekly news and industry insights delivered straight to your inbox.