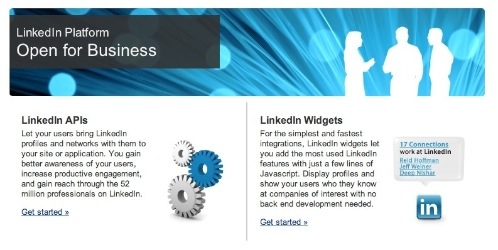 Even if you don't know what an API actually is chances are pretty good you're utilizing them on a daily basis.  And if you're in recruiting, there's almost a 100% chance that you're using LinkedIn's API – whether through your applicant tracking system, a point solution or even to share social media updates or automatically post content like job descriptions on your news feed.
These APIs power literally millions of third party applications, and it's becoming increasingly rare that signing up for a site (RecruitingBlogs, for example) doesn't offer an option to log-in using LinkedIn credentials.  With more or less an open API, LinkedIn does have guidelines in place to control access to third party applications, as well as strict usage policies covering things like data storage, brand guidelines and mandatory review process for all API integrations in order to control how – and who – can develop applications through the LinkedIn Developer Program.
These checks and balances, however, can often be violated – for example, there are entire product suites that rely exclusively on the LinkedIn API to power their applications, and LinkedIn API integration is often used by HR and recruiting technology vendors as a key selling point for their products, although this is forbidden by their usage guidelines, but violators rarely face tangible consequences unless they're siphoning off potential revenue from LinkedIn's core business model.
For example, LinkedIn explicitly forbids vendors to "offer API search results as aggregated search," yet every single profile aggregation tool on the market, like Dice Open Web, Entelo, 3Sourcing or TalentBin, clearly violates this policy, but these guidelines are selectively enforced, with the administrative attitude tending to benign neglect – just one example of the significant number of widespread violations throughout our industry.
But every company utilizing LinkedIn's API is putting itself at a significant risk, mainly because its API guidelines clearly state, "we may stop providing support or modifications to you at any time without notice or liability to you," meaning that access can be shut off at any time, without cause – something that has sunk past products, namely their decision to revoke Monster's access to their API for its of Facebook application BeKnown, more or less sinking this ship within days of its launch. No reason, or comment, on this decision was publically issued, because, well, they don't have to provide so much as a warning.
Most significantly, LinkedIn explicitly states in the same guidelines that while "the APIs are currently provided for free," the company "reserves the rights to charge for the APIs in the future." Were such a fee added, there is no associated obligation for vendors to continue to use the LinkedIn API, but the truth is, weaning off the integrations so many technologies have made integral components of their product suite would harm these vendors continued viability, making them more or less hostage to whatever arbitrary pricing the company chooses to set for continued access to their data.
LinkedIn faces a tremendous amount of pressure to keep its stock and market cap at its lofty levels, levels that given its valuation and P/E ratio seem absolutely unsustainable over the long term, but in the short term, charging for this API access seems the easiest, and most obvious, way to quickly move the needle on their overall financials. Such a move seems likely within the next 12-24 months, which would wreak havoc on startups and established players alike.
Of course, that's just speculation, but so too is the fact that companies like Google and Facebook seem set to roll out their own proprietary recruiting products and thus, challenge the biggest part of LinkedIn's revenue stream – and their business models bode far more favorably since they're not almost exclusively reliant on recruiting and HR for revenue generation, unlike their counterparts at the "professional network."
Just don't say I didn't warn you.
---
---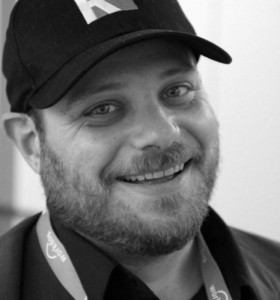 Matt serves as Chief Content Officer and Global Thought Leadership Head for Allegis Global Solutions and is a partner for RecruitingDaily the industry leading online publication for Recruiting and HR Tech. With a unique background that includes HR, blogging and social media, Matt Charney is a key influencer in recruiting and a self-described "kick-butt marketing and communications professional."
Recruit Smarter
Weekly news and industry insights delivered straight to your inbox.