Organizations have a unique opportunity to leverage their recruiting brands to spread positive messages and create allyship to a broader audience. I spoke about this at the 2022 Tribal Fintech Forum in Colorado Springs, a one-of-a-kind gathering of businesses, Sovereign Nation leadership, educators, and thought leaders.
A recruiting brand is the first step in communicating organizational culture to candidates. It not only attracts people to the organization, but also communicates the values and expectations for it. By attracting the right people and aligning them early on with the organizational culture, we can increase buy-in and gain multiple benefits.
A fundamental requirement for any recruiting brand's success is its alignment with the overall organizational brand. This means if our "go to market" brand is differentiating on service, our recruiting brand must reflect a service-focused experience. For non-profits, this will hopefully result in candidates buying into the overall mission of the organization.
This is great news since now more than ever, candidates seek meaningful work, not just a paycheck. Results show that meaningful work correlates to happiness at work. Research also shows that having a job that contributes to people's life purpose reduces turnover and increases employee engagement. By communicating important aspects of the mission, non-profits can create cultures that increase organizational outcomes.
For most talent acquisition leaders, this is nothing new. But here is the key: What about the people we don't hire? How can we use them to move the needle while advancing your recruiting brand?
Making Allies
We cannot hire everyone. My last two organizations only hired around 4% of total applicants. This means for every four hires, 96 people were not selected. That is 96 opportunities for ongoing communication that not only drives future interest in the organization, but also awareness on key issues.
Taking those 96 applicants and leveraging the brand to move them towards allyship with the mission is critical. This starts with purposeful acts within the recruiting strategy focused on awareness of important issues. Most companies spam out open jobs that may (or may not) align with candidates' target roles. Instead of spamming jobs, create drip campaigns that provide engaging content about key issues that not only raise awareness but show how jobs are meaningful.
During the Tribal Fintech Forum, we spoke about using the recruiting process to dispel stereotypes that exist throughout Indian Country and creating awareness about the unique nature of tribal economies and working with or for a Sovereign Nation. We also discussed creating processes to better educate the public and candidates on differences in organizational and tribal cultures they may be unfamiliar with (e.g., a tribal leader may be referred to as Chief, Chairperson, President, etc, in other words, each Nation is unique.) These messages not only drive candidate engagement but help create allies.
This doesn't have to be restricted to non-profits; for profit driven businesses can leverage their efforts to improve the community as part of their recruiting brand.
There is no better time to consider this than Pride Month. What if our teams used June as an opportunity to talk about supporting the LGBTQIA+ community in the areas we serve? Creating awareness of issues the LGBTQIA+ community faces and how we're trying to have a meaningful impact both internally and externally. Instead of simply posting Pride flag images, we push out content about real issues LGBTQIA+ communities face, how we are addressing them within our organizations, but also include a specific call to action that candidates can take to help.
It starts with asking how we can leverage our recruiting brands to make a difference in the communities we serve – How will we move the needle?
---
Authors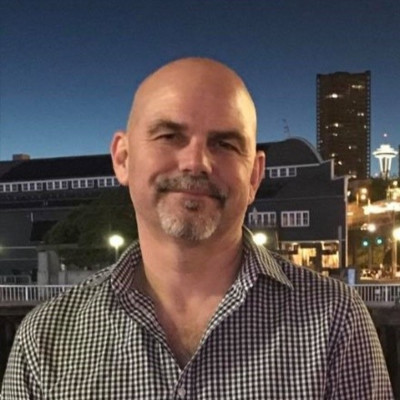 Tim is the founder of Charitable Recruiting, a recruiting solutions provider focused on making a difference in the communities served. Based in Dallas/Fort Worth, Tim has provided international recruiting strategies & support to companies like Sunbelt Rentals, Reece USA, & others to help solve labor supply issues. Charitable Recruiting offers consulting in contingent/retained searches, data analytics, and talent acquisition strategy/technology solutions to improve recruiting outcomes.
Recruit Smarter
Weekly news and industry insights delivered straight to your inbox.